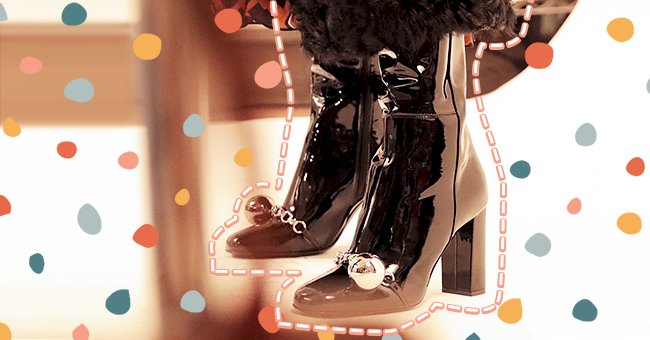 Iconic Shoe Trends To Hit The Fashion World In Fall & Winter 2020
It's a new season, which means it's time for new shoes (we don't make the rules). We have seen all the hottest trends on the runway, and now it's time to put them on ourselves.
We can finally safely socialize this season, which means the summer of socks and slides is in the past. The grocery store won't be the only place we visit anymore, which calls for a closet update.
Although we may not be wearing our slippers or socks outside, we still have comfortable, stylish choices. This year's fall shoe trends offer unlimited options for the statement-making babe and the classic woman. Have a look at the shoe trends that you should snatch up this season.
Chunky Wellington Boots
Bottega Veneta, Versace, and Prada have all borrowed from the classic wellington silhouette this fall. The rain protective boots vary in shapes, sizes, and colors this season, so you're sure to make a splash. These statement boots aren't for the average girl, but they are super fashionable for women with a bold style.
Bringing Slings Back
Slingback shoes were all the hype in the '80s and are back indefinitely with modern updates. The effortlessly flattering silhouettes are chic, super versatile, and sleek.
These shoes go perfectly with the classic 'jeans and a nice top' outfit or the snazzy cocktail bar outfit. Slingback pumps are great pairs to have in heeled and flat designs for any ensemble you may choose.
Lace-Up Boots
Nothing is better than a pair of sturdy pair of lace-up boots to have you ready for coronavirus combat. You can pair lace-up boots with jeans, skirts, dresses, shorts, or anything. Stomp into your next appointment with a cute pair of these boots that suit anyone.
Chain Link Embellishment
Chain links can go on necks, arms, ankles, and feet these days. The edgy piece of hardware can elevate any item of clothing or accessory in seconds.
This detail is draped on many designer shoes this season, and we love the way it looks. Whether its pumps, sneakers, loafers, or boots, the embellishment adds the perfect touch for an edgy update.
Chunky Platforms
'Tis the season to go big or go home this fall. We have been lounging around at home for too long to wear any regular heels on night's out.
The chunky platform style is a funky ode to the '70s fashion trend. Every woman would love to stand tall in these groovy dancing shoes on a safe night out on the town.