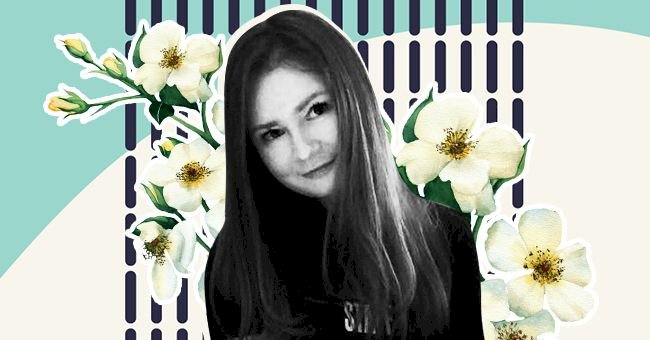 Illusion of Riches: The Story Of The Fake Heiress
For years, it seemed that German heiress Anna Delvey was living the dream of being rich and famous. The Instagram influencer and apparent trust fund baby used New York as her own personal playground.
However, what happens when the dream goes up in smoke? The Netflix series, "Inventing Anna" might seem fantastical but it is actually based on the real-life story of Anna Sorokin who scammed her way into New York's high society.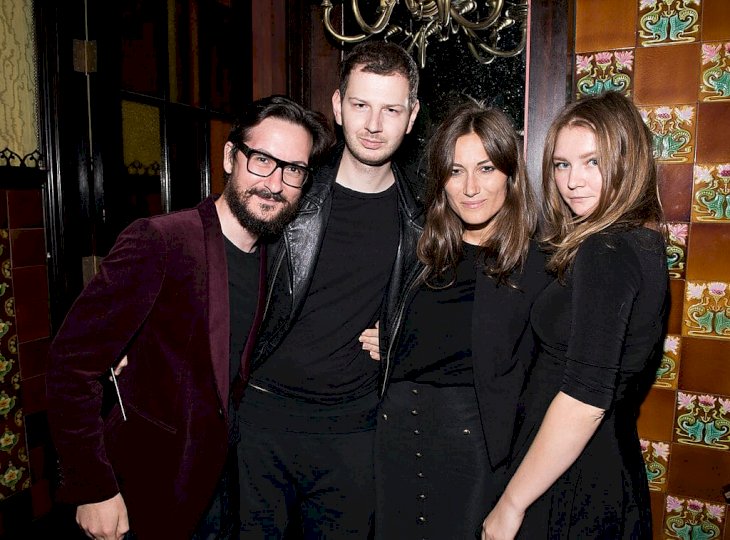 Getty Images
The Scam
Anna Delvey was a persona created by Russian immigrant Anna Sorokin. 28-year-old Sorokin posing as Anna Delvey invaded the New York social scene in the mid-2010s.
She claimed to be in the process of inheriting a $67 million trust fund. However, in reality, she came from a lower-middle-class family in Russia.
She used her pretend riches to gain access to boutique hotels, designer clothes, and Manhattan's elite party circles. She even claimed she had worked for Purple fashion magazine in Paris ( in reality she had interned at the magazine).
From taking friends overseas for luxury holidays to living in some of the most expensive and exclusive hotels in New York City, she did it all. Anna knew all the cool places and people in New York and used it to her advantage.
Neffatari Davis, a 25-year-old concierge, who came in contact with Anna during her scam revealed that Anna would tip her up to $100 every time she helped her. Speaking to the Cut, Neffarari admitted that Anna appeared to already know all the cool places as well as the names of the bartenders and waiters and owners.
"This is not a guest that needs my help. This is a guest that wants my time."

Neffatari admits thinking one day.
Those Who Met Her
However, Anna appeared to lack the refined behavior of the rich. Many found her oddly ill-mannered and even rude.
With no actual money to support herself, Anna would sneakily get others to subsidize her luxury lifestyle. DJ Elle Dee described her encounters with Anna to BBC News as strange and riddled with "red flags."
She recalled one incident where Anna invited her to a "dinner thing" even though they were not super close. She decided to attend believing that Anna might simply be new in town and wanting to make friends, however, the night turned out to be extremely awkward.
"When we finally got moved to a table, she asked if I could pay for her drink. 'I left my wallet upstairs,'"
"It all seemed so odd. The red flags were everywhere,"
While Elle picked up on the red flags and tried her best to not get pulled into Anna's twisted others were not so lucky. Rachel Deloache Williams was one of the unlucky few who became "friends" with Anna.
Anna & Rachel's Friendship
Anna and Rachel met in early 2016. They had both visited the Happy Ending, a restaurant-lounge on Broome Street with a bistro on the ground floor, and a popular nightclub and ended up partying together.
"She was attentive and engaged. She ordered another bottle of vodka. She picked up the tab,"

recalled Rachel in an interview with Vanity Fair.
Shortly after their first meeting, the pair met up for lunch with another friend. Here Anna told them about her the alleged art foundation she was working on and vaguely spoke about her family trust fund.
"I had often encountered ambitious, well-off individuals, so though her undertaking sounded grand in scale and promising in theory, my sincere enthusiasm hardly outweighed a measured skepticism."

said Rachel in an interview with Vanity Fair.
Trip To Morroco
The pair went on to meet up multiple times in the year. Rachel revealed that she was "intrigued" by Anna who "seemed eager to be friends."
As a result, the pair grew extremely close. At some point, Anna convinced Rachel and two other people to join her on an "all-expenses-paid" trip to Marrakesh, Morroco. Anna claimed she needed to leave the States in order to reset her ESTA visa and did not want to return to Germany.
The luxurious trip included a villa with a full-time butler. Anna had picked out La Mamounia, a five-star luxury resort, and reserved a $7,000/night private Moroccan villa for the stay.
She assured her guests that everything had been paid for in advance. However, she convinced Rachel to put the flights on her American Express card with the promise that she would reimburse her promptly.
Like everything Anna did, the vacation was opulent and filled with private tennis lessons, wine cellar tours, and even poolside buffets. However, things eventually took a slight turn.
While out shopping at an expensive store, Anna's card was decline but she claimed she did not tell her bank she was traveling and her companions brushed it off as a mistake. She once again borrowed the money from Rachel with the promise to pay her back the following week.
Dinner that night was added to the now open "tab" Anna had with Rachel. But this was only the beginning of the trouble.
Scamming Rachel
By Tuesday, things started crumbling around Anna. While the group was walking through La Mamounia's lobby, a hotel employee asked to speak to Anna.
When she returned to her party, Anna assured them everything was fine. She went on to add "I just need to call my bank."
The next day, things were still not sorted and Anna was once again called by staff. However, once again when she returned to the Villa she claimed the situation was resolved. However, a day later, she was cornered by the staff again.
"They pulled her aside and she sat down to make a call, as the videographer and I lingered awkwardly to the side. (The trainer was sick in bed for the second day in a row.) As we waited, an employee mentioned that someone had been fired because of the trouble with our villa's payment. A functioning credit card should have been on file before we'd arrived, he explained."
The demand for a functioning credit card built up more the following day. Anna appeared to run out of options and once again turned to Rachel for help.
"First Anna, and then the men, pressured me to put down my credit card for that block while Anna sorted out the situation with her bank. I was stuck. I had exactly $410.03 in my checking account. I had no alternate transportation from the hotel. I wanted to go home. And most importantly, I was told that my card would not be charged."
However, her card was blocked shortly after for irregular spending. At first, the concierge explained that this was standard procedure i.e. at check-in, your card is pre-charged for some amount that's later credited back to your account.
Rachel believed Anna would be able to pay her back anyway and brushed it off. She left the next day while Anna and the other traveler continued their vacation in other parts of Morroco.
Anna texted her promising to wire her "70,000 [U.S.D.], that way everything's covered." It was only then that Rachel realized Anna intended to leave the hotel charges on her account.
The total was far more than Rachel earned in a year. Normally Anna would be in constant contact with her but a week later the wire still had not gone through.
"I was frustrated, but not surprised by her ineptitude, and I assumed the international wire transfer was just taking longer than expected."
"She spun a web of promises that grew increasingly self-referential and complex. I thought there was an issue with her trust-fund disbursement, and I resented her unwillingness to be straight with me."

said Rachel.
The Cracks Start To Show
Though Anna returned to New York and attempted to continue her life as normal cracks began to show up. She claimed the Mercer was sold out and checked into Beekman instead. She even invited Rachel to join her for a workout with a personal trainer.
However, Rachel still had not been paid. In fact, Rachel had actively been trying to get Anna to straighten out the mess she had created.
"Seeking reimbursement from Anna became a full-time job. Stress consumed my sleep and fueled my days"
More than a month later, Anna promised Rachel a cashier cheque. Rachel was skeptical and decided to show up at the Beekman unannounced.
"Her room was a mess. Papers were everywhere. Her suitcases lay open and overflowing. Her black linen dress from Morocco hung in dry cleaner's plastic from an open closet door. "Where's the check?" I questioned, trying to make the transaction simple. She shuffled through piles of papers, looked under clothing, and dumped out various bags before claiming to have left the check in the Tesla she'd driven back from upstate. Of course, it couldn't be easy. Of course, there was a problem."

read Rachel's statement in Vanity Fair.
Rachel refused to leave without the check and Anna claimed it would be delivered. Reaching the end of her patience, Rachel followed Anna around for the entire day to various meetings with lawyers, wealth managers and even sat through her dinner.
After waiting the entire day, Rachel decided to leave around 11 pm with the promise that she would be back the next morning. Anna seemed unconcerned and even impishly joked that she hoped Rachel "had fun."
"The next morning, I arrived at the hotel on time. Anna was not there. I was livid. Her overt evasion confirmed what I had feared most: Anna was not to be trusted."
The Beginning Of Anna's Downfall
Deciding to do more digging into Anna's background, Rachel began to notice discrepancies. There were no records of her supposedly loaded parents and Anna had told various versions of who they were and where their money came from.
Suspicious Rachel became even wearier of Anna. Especially when two days later she called asking to sleep at her house because she had to check out of the hotel. Though she initially refused she eventually caved in and let her come over.
Trying to be an optimist Rachel tried to reason that maybe Anna had just run into bad luck. However, her patience eventually ran out completely and she decided to turn to law enforcement for help.
Around the same time, a New York magazine called Anna a "wannabe socialite." She was also exposed for not paying her bill at the Beekman and a restaurant.
From being evicted from hotels for not paying her bills and her credit cards suddenly not working while on vacation, Anna's intricate scam was starting to fall apart. The facade of the girl who had appeared from nowhere and borrowed hundreds of thousands of dollars from friends and businesses began to slip.
Rachel and their trainer friend confronted Anna asking for the truth. They explained that they wanted to help however Anna stuck to her story that none of it was true and she had done nothing wrong.
The Final Blow
The day after the intervention, Rachel decided to contact the New York County District Attorney's Office. She penned an email saying, "I think this girl is a con artist," and linked the article on Anna.
An hour later, an assistant from the district attorney phoned Rachel to confirm that they agreed with her assumption. They also attorney confirmed that Anna Sorokin (a.k.a. Anna Delvey) was the subject of an ongoing criminal investigation.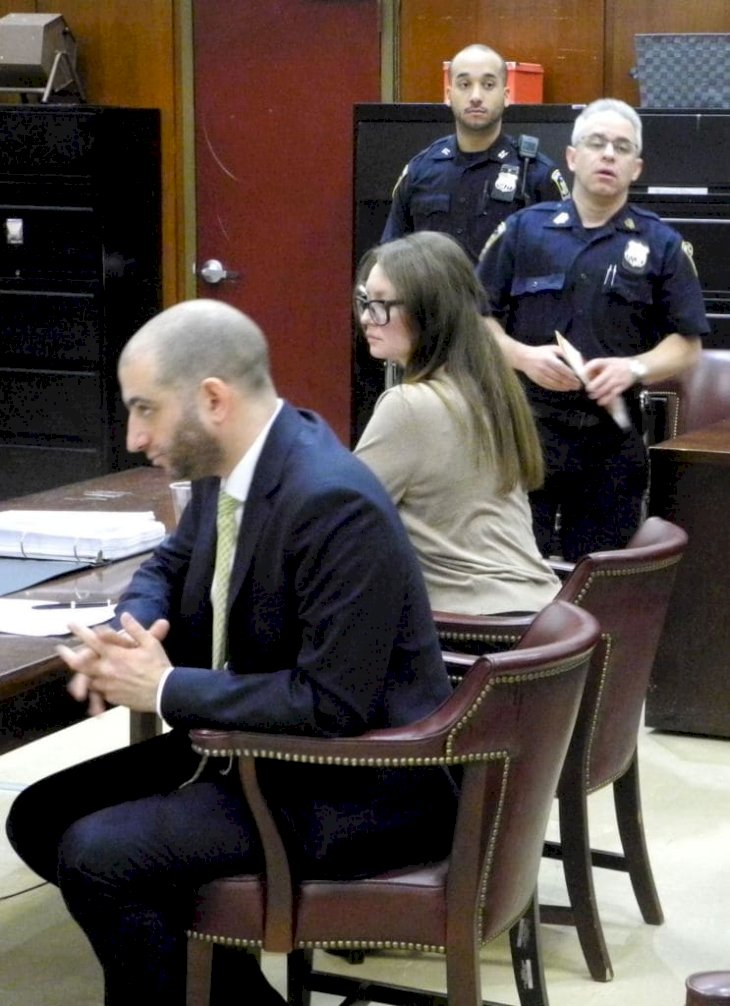 Getty Images
By the time the long arm of the law caught up with Anna, she had scammed a total of $275,000 out of the people around her. Rachel testified against Anna in the trial.
In the end, Anna was found guilty of second-degree grand larceny, theft of services, and one count of first-degree attempted grand larceny. However, she was found not guilty on other charges such as the accusation of providing falsified documents in an attempt to secure a $22 million bank loan, and of stealing some $60,000 from Rachel.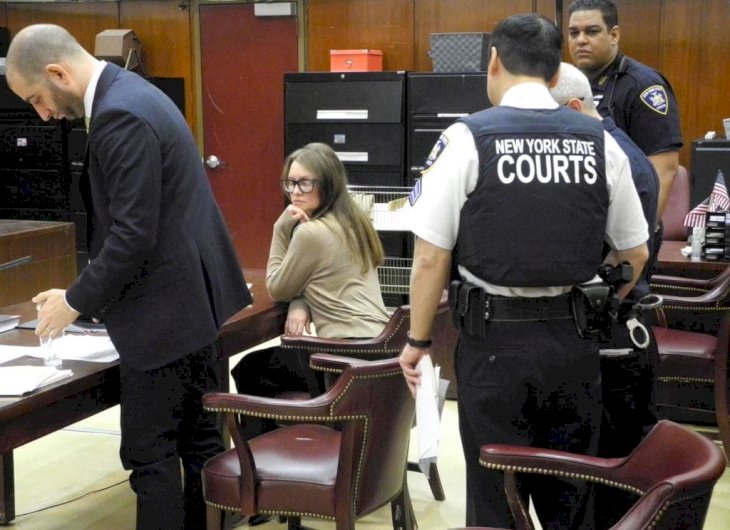 Getty Images
She was sentenced to a minimum of four years (and a maximum of 12) for theft and her earliest possible release date reportedly set for October 19, 2021. She has been serving her sentence at the Rikers Island jail complex.
"The thing is, I'm not sorry," she said on Friday, a day after she was sentenced to four to 12 years in prison. "I'd be lying to you and to everyone else and to myself if I said I was sorry for anything. I regret the way I went about certain things."

said Anna to The New York Times.