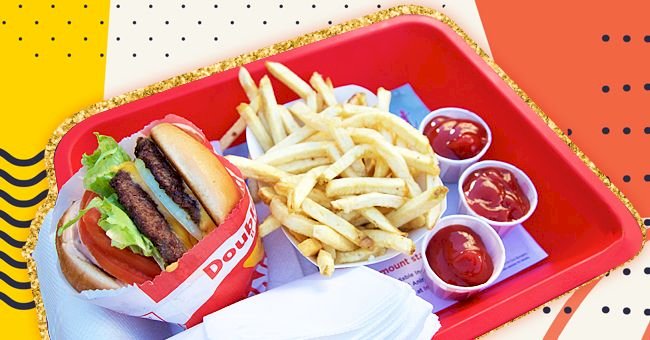 In-N-Out Secret Menu Items That Will Satisfy Any Craving
In-N-Out has been known for its minimalist menu. However, the burger chain is far from boring and traditional.
They offer impressively creative options for customizing their current menu items. While their famous "Double Double" definitely hits the spot, if you're craving a little more then these secret menu customizations are definitely worth trying.
1. 4x4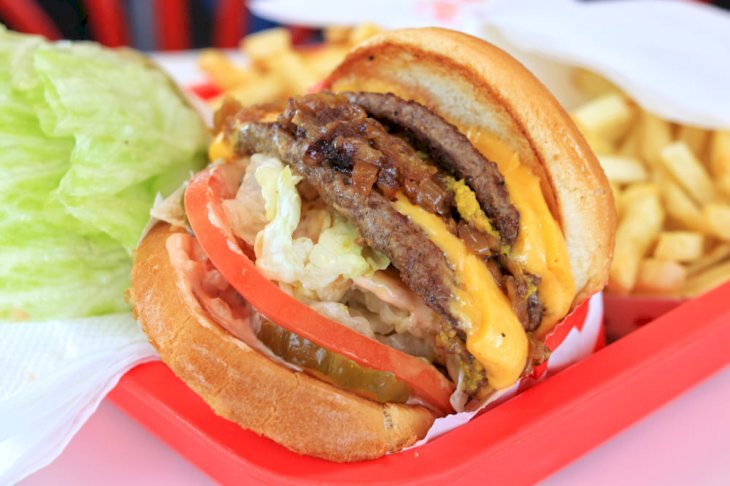 Shutterstock
This is not one for every day. However, when you're absolutely starving (or maybe suffering a hangover from hell) the 4x4 burger will seem like food from heaven.
Piled high with four patties, four slices of American cheese, lettuce, tomato, sauce, and onion this is the ultimate cravings satisfier. Plus, who can resist challenging their friends to see who can eat this monstrous creation the fastest?
2. Animal Style Burgers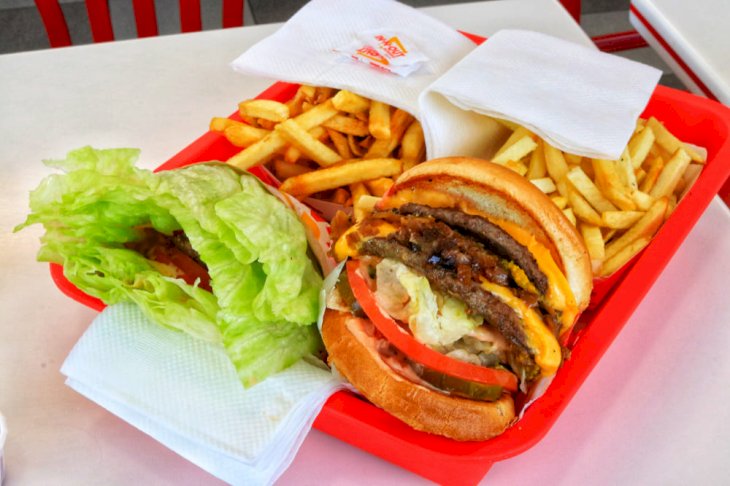 Shutterstock
Another popular option on the In N Out secret menu is Animal Style Burgers. Take any burger from their regular menu and request it Animal Style.
This results in the burger having mustard grilled into the patty. The burger will also feature lettuce, tomato, cheese, extra sauce, pickles, and grilled onions. To really test the limits, you can also request grilled whole onions.
3. Grilled Cheese
In N Out has made it no secret that they love to cater to all their customers' needs. To cater to their vegetarian customers the secret menu offers a delicious grilled cheese sandwich.
Many consider it one of the best vegetarian sandwiches available from fast-food outlets at the moment. The sandwich consists of cheese, spread, onions, a soft, fluffy bun, and more grilled cheese. Not to mention you can even order it Animal Style for an even bigger cravings kick.
4. Protein Style
Healthy eating has become a major part of our lives. The more conscious we are of our food and the ingredients the harder it is to find options in fast food outlets that hit the spot without making us feel guilty.
However, In-N-Out offers the perfect solution with their Protein Style burger from their secret menu. Wrapped in lettuce instead of a bun, this burger is perfect for those going carb-free or simply avoiding gluten.
5. Animal Style Fries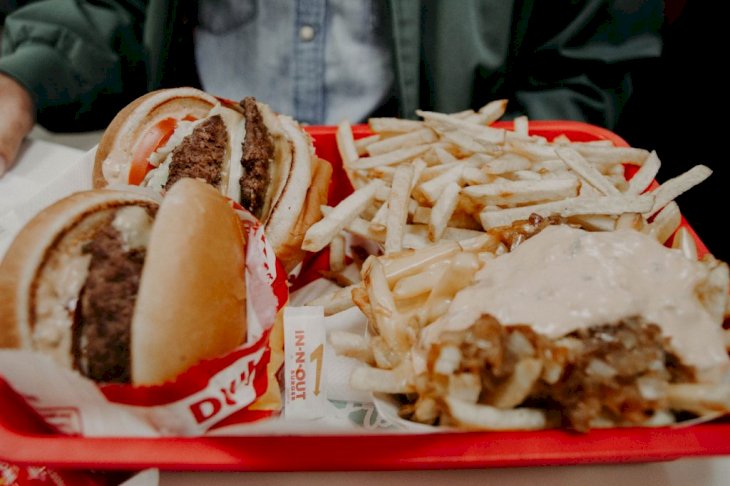 Photo by NeONBRAND on Unsplash
Finally, one most of us know and crave for, Animal Style Fries. By far the most popular item on the In-N-Out secret menu, this spin on normal fries is addictive.
Featuring fries covered in cheese, In-N-Out's famous spread, and grilled onions they're impossible to resist. Well worth breaking your diet for, in my humble opinion.