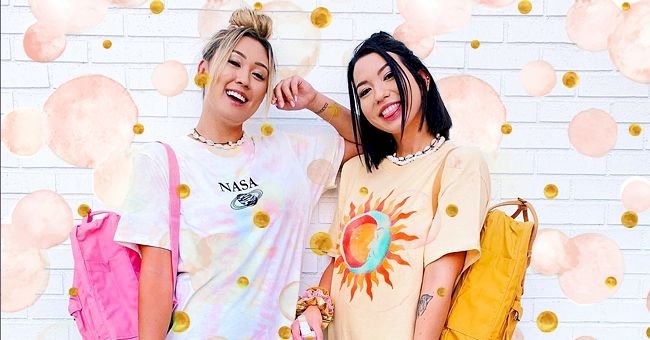 Instagram Inspired: How To Become A VSCO Girl
Every year comes with a new Instagram aesthetic, and last year we saw the rise of the VSCO girl. Their easily identifiable style choices and image edits went viral and seemed to be here to stay.
The VSCO girl subculture, dubbed after the VSCO image editing app, was popularized on Instagram. This aesthetic internet subculture embraces a laid back cool-girl look that is loved by teenage girls.
VSCO girls are associated with a casual and colorful lifestyle adopted by Gen Z girls online. Take a look at some of the critical elements to immerse yourself in the world of a viral Instagram VSCO girl.
The VSCO Girl Starter Pack
A VSCO girl is usually a white, thin teenage female who comes from a well off family. These VSCO girl identifiers are essential because the aesthetic requires specific brand preferences and expensive hobbies and overall uniformity.
"VSCO girls are, by and large, white, thin, and have enough money to buy the various high-end items the trend includes,"

Says Buzzfeed Writer Lauren Strapagiel.
One VSCO girl is difficult to tell apart from another because they wear similar clothes and accessories. They are into environmental advocacy, friendship bracelets, and posing in front of murals.
What Clothes Do They Wear?
A true VSCO girl only buys casual clothes from stores such as Brandy Melville and Urban Outfitters. They love and can always be seen in either Birkenstocks, Crocs, white Vans, and scrunchie hair ties.
Their sense of fashion borrows from 90s fashion trends, and they've even adopted puka shell necklaces. The ultimate VSCO girl keeps their makeup minimal and their hydro flask water bottle near at all times.
VSCO Girl Meme Culture
The rise of the VSCO girl aesthetic has resulted in a string of memes on TikTok and Instagram. Users mock the subculture for being "basic" and point out that all VSCO girls look identical.
Although the memes mock the aesthetic trend, they are not mean spirited and are hilarious. Captions often include popular VSCO girl catchphrases like "and I oop-" and "save the turtles."