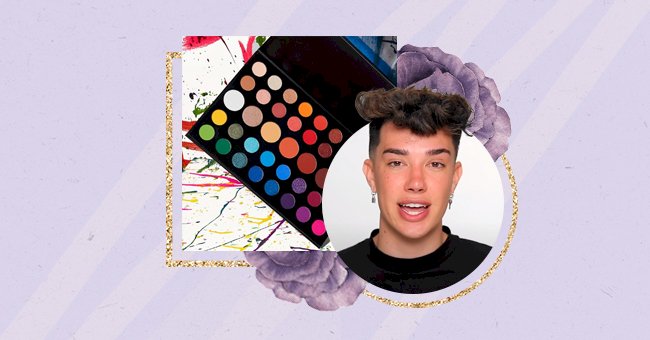 James Charles Parts Ways With Morphe
James Charles is no stranger to controversy. The professional makeup artist and social media icon has had his fair share of scandals during his time in the spotlight, and it doesn't seem like that will be slowing down anytime soon.
Charles has now got himself into some more hot water, and this time, it's resulting in a little more than some angry fans trying to cancel him on Twitter or boycott buying his makeup palettes. This time, some real consequences have occurred.
We're taking a look at the dissolving of James Charles' partnership with makeup brand Morphe.
James Charles x Morphe
In 2018, makeup brands Morphe and James Charles began a partnership in which Charles collaborated with the brand on eyeshadow palettes and brush sets. The collaboration was wildly popular and highly successful for both parties.
Morphe and Charles have been in partnership ever since but have recently decided that it would be best for both parties if they dissolved their professional relationship in light of the sexual misconduct allegations leveled against Charles.
It has been said that both parties mutually decided that it would be better for them both if they no longer collaborated. Both parties shared the announcement on their social media pages, stating how and why the dissolution occurred. YouTube has also demonetized Charles.
Allegations
Recently, several allegations have been leveled against James Charles, all of them regarding sexual misconduct and child grooming. Child grooming is the act of building a relationship of trust with a minor to manipulate them into doing what you want them to do.
Charles was accused of doing this with a boy aged sixteen, who he was said to have received nude photographs of. Charles claimed that he was told that the boy was 18 at the time, and the actions were legal.
However, since then, many more young people have begun to come out and say that they also had sexual misconduct encounters with Charles. Charles has claimed that all of the other allegations are misleading.
Reactions
While there are some fans of Charles and his collaboration with Morphe, for the most part, people are happy and excited that Charles is finally being held accountable for his actions. Some have even said that it has taken too long to come this far.
Globally, people have taken to social media to express their disgust and disappointment with James Charles and the brands that he has worked with. Holding sexual predators accountable is not only necessary but commendable in today's climate.