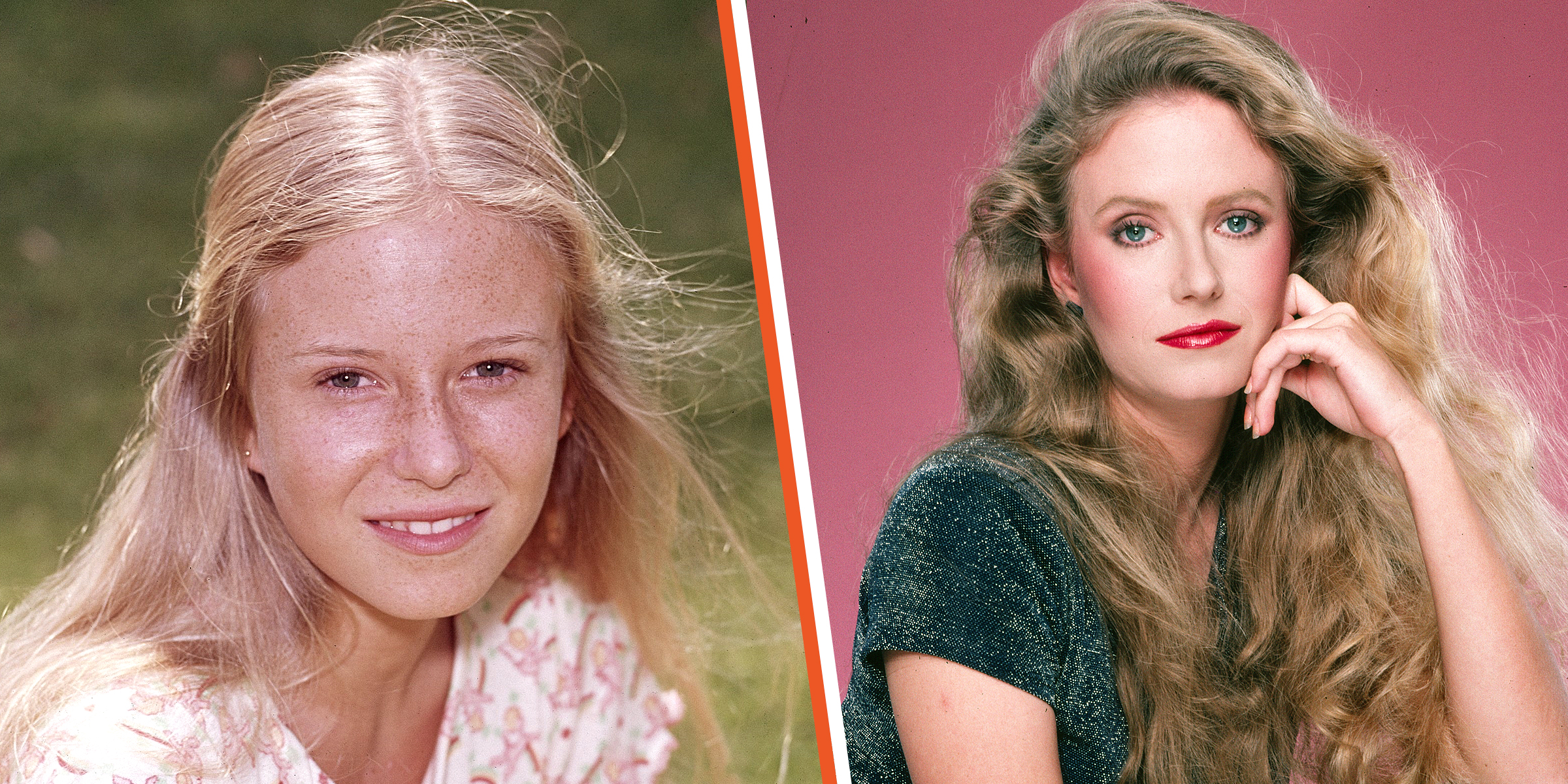 Eve Plumb | Source: Getty Images
Jan From 'The Brady Bunch' Is 'Phenomenal' With Pixie Cut at 64 & Loves Spouse Who Set Rule Before Proposal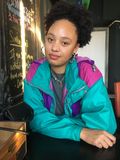 Renowned child actress Eve Plumb, best known for her role in the popular series "The Brady Bunch," recently made a public appearance at an event in New York. Now 64 years old, she initially gained fame unintentionally at a young age and found it challenging to secure acting roles as she aged. However, she successfully transitioned to a career as a painter.
Eve Plumb, who played Jan Brady in the iconic show "The Brady Bunch," rose to prominence as a child star and is currently 64 years old.
Reflecting on the early days of her acting journey, Plumb didn't plan on achieving stardom so young. However, fate intervened as she lived next to a child agent who ultimately introduced her to the world of entertainment.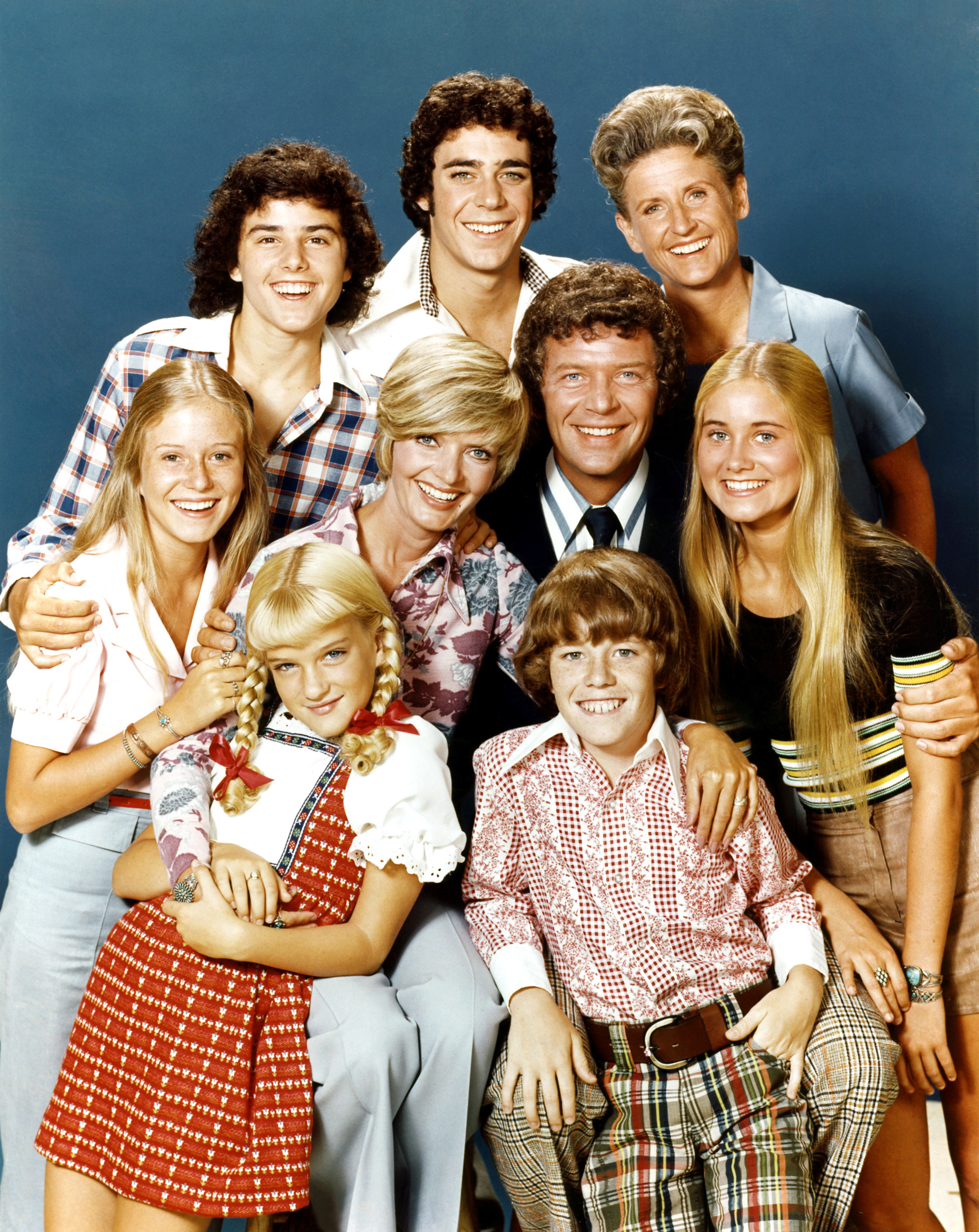 "The Brady Bunch" cast photographed in 1973 | Source: Getty images
Initially starting with commercials, Eve Plumb progressed to securing roles in television shows such as "The Big Valley" and "Lassie." It was her performance in "The Brady Bunch," however, that truly catapulted her to fame.
As one of the most well-known child stars, Plumb acknowledged that finding acting opportunities became increasingly challenging as she grew older. "But once you age out of being the cute kid, what? If you're not ready for it, it can be very difficult," she shared.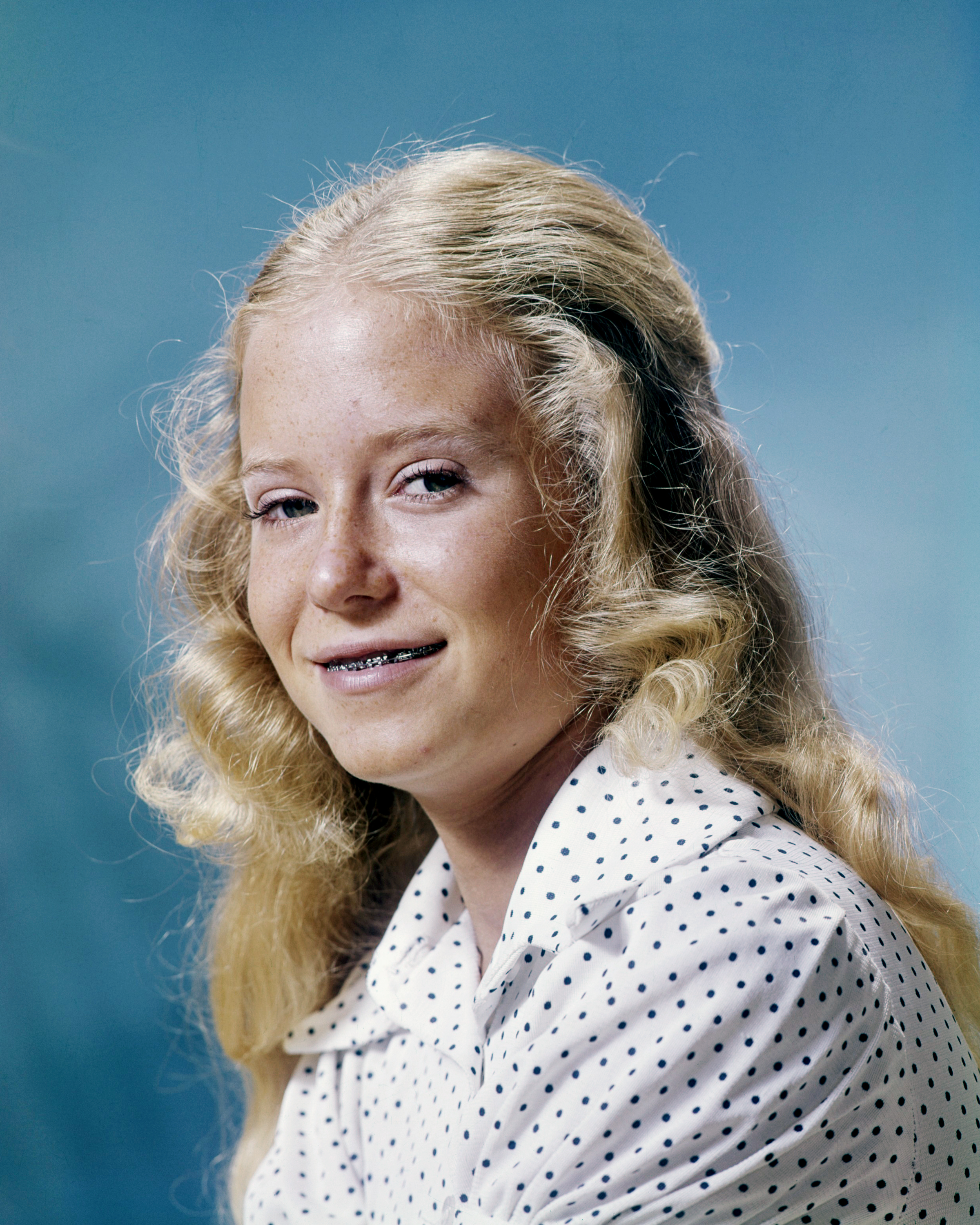 Eve Plumb on "The Brady Bunch" in 1972 | Source: Getty Images
Fortunately, the actress had a reliable support system that helped her avoid some pitfalls often encountered by child stars. Plumb revealed that her father managed her career, while her mother always accompanied her on set. Her parents wisely invested or saved every penny she earned, never taking a cent for themselves. "They never took a cent from me!" she exclaimed. After "The Brady Bunch" concluded in 1974, securing roles proved difficult, but Plumb remained determined, noting, "I will audition for anything."
Though Plumb has long since moved on from "The Brady Bunch" and reinvented herself, she recognizes that many fans will always associate her with Jan Brady. However, she wants them to realize that she is capable of so much more.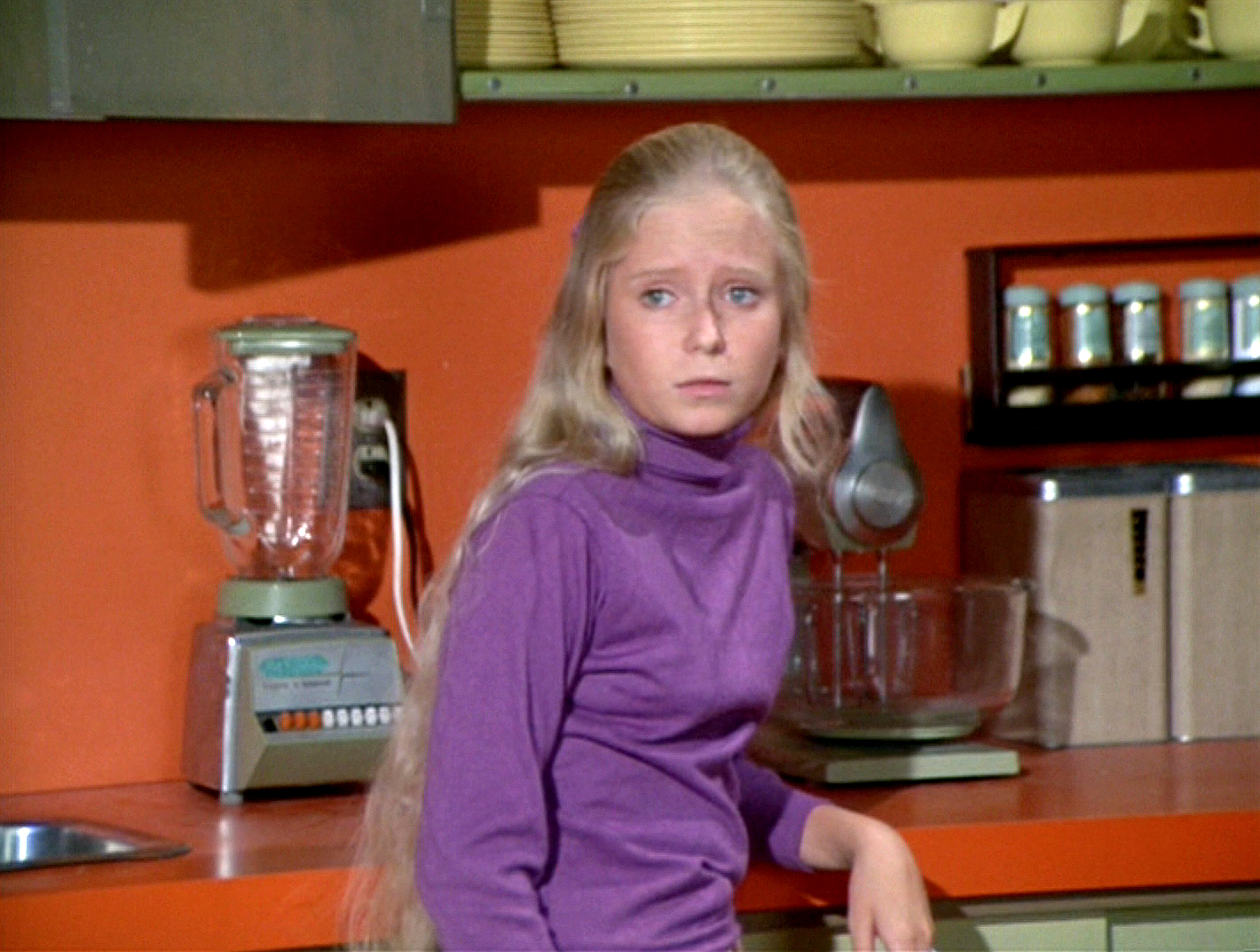 Eve Plumb on "The Brady Bunch" in 1972 | Source: Getty Images
Following the conclusion of the hit sitcom, Eve Plumb's most notable role was playing a teenage prostitute in the 1976 film "Dawn: Portrait of a Teenage Runaway."
In the 1990s, Plumb began to explore painting and embarked on a career as an artist, working from a studio in Laguna Beach.
As an artist, Plumb came to appreciate the level of control she had over her work. In contrast to acting, where she had to wait for a call and hope to be liked in order to land a job, her painting allowed her to shape her creations and infuse them with her identity. By the time someone viewed her artwork, her mark was already made, and their opinion became less consequential.
One of Plumb's wise investments with her earnings from her days as a child star was a Malibu beach house she purchased at just 11 years old for $55,300. The bungalow-style home features three bedrooms and 1.75 bathrooms, and while its decor is somewhat dated, the white wood provides a tropical ambiance. The property's greatest allure, however, is its easy beach access and stunning surrounding views.
Eve Plumb's Romantic Journey with Ken Pace
Among "The Brady Bunch" kids, Plumb was the first to marry, wedding Rick Mansfield in 1979. However, their union was short-lived, ending in 1981.
Following her divorce, Plumb resolved to take her time with dating before considering marriage again. She asked friends to introduce her to potential partners, not with the intention of marrying, but to find a stable relationship. Heeding her mother's advice, she would reevaluate relationships after three months to determine if they were worth pursuing.
Eve Plumb and her husband Ken Pace in New York in 2014 | Source: Getty Images
Unbeknownst to her, the next man she dated, business consultant Ken Pace, had a similar approach to relationships, believing in waiting at least a year before considering marriage.
Plumb appreciated this outlook, viewing it as a solid foundation for getting to know each other and their families better. This approach proved successful, as Plumb and Pace married in 1995 and have remained happily together ever since.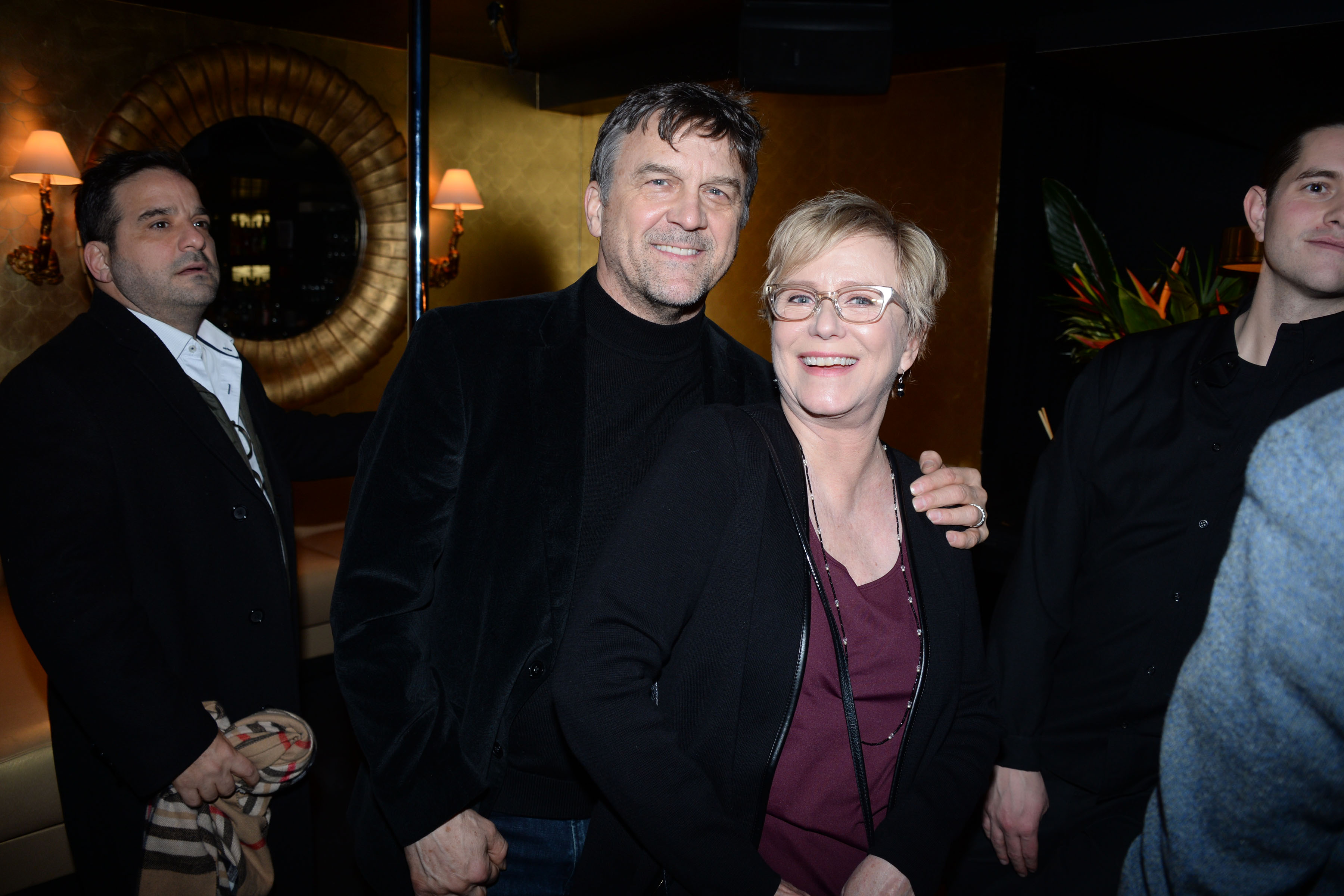 Eve Plumb and her husband Ken Pace in New York in 2020 | Source: Getty Images
Interestingly, the couple's first date foreshadowed their shared passion for coffee. They met at a coffee shop, and since then, their love for coffee and cafes has become a cherished tradition. Even today, they continue to bond over a cup of freshly brewed coffee.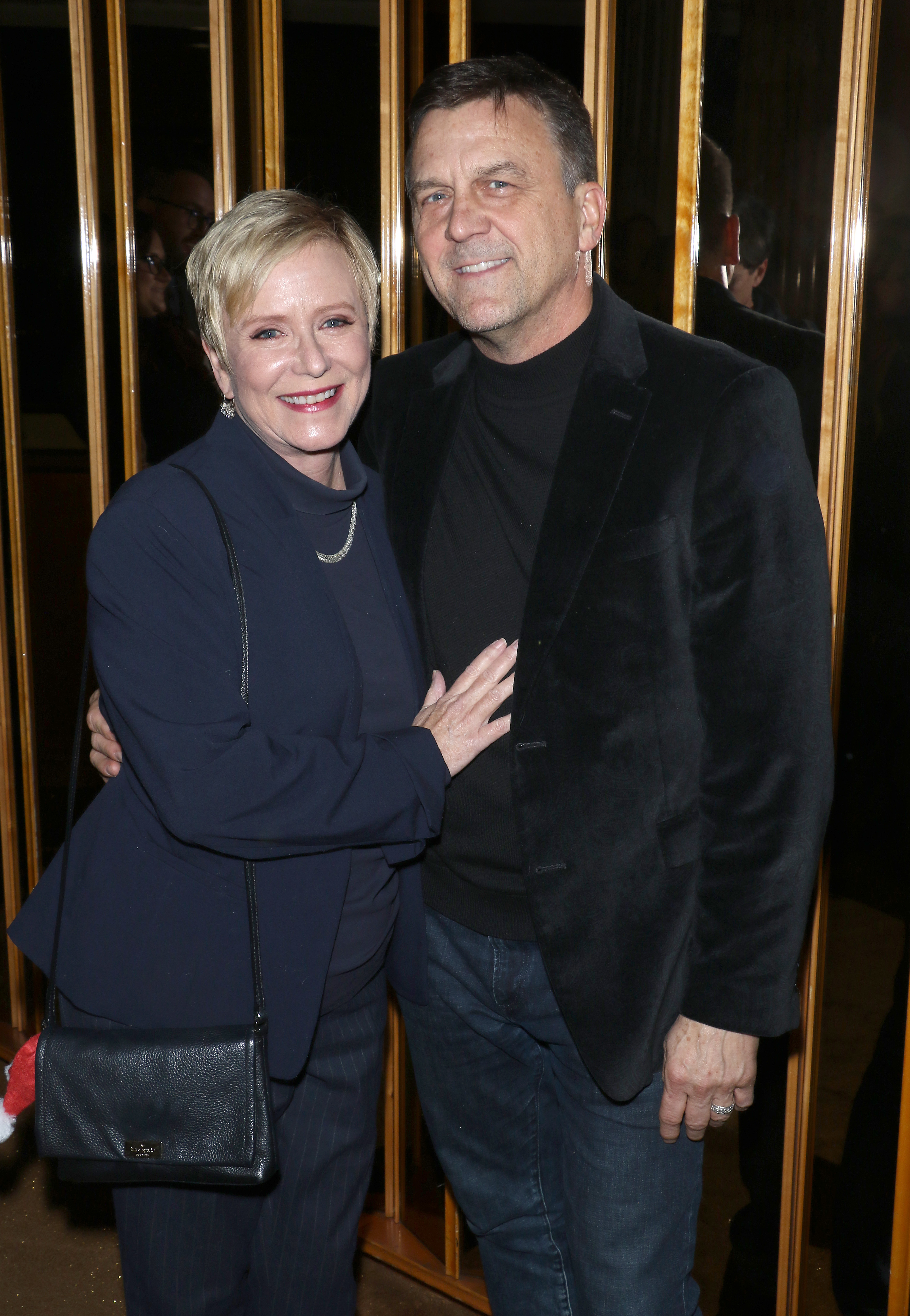 Eve Plumb and her husband Ken Pace in New York in 2019 | Source: Getty Images
Together, Pace and Plumb journeyed across the United States and abroad in search of the finest cafes and coffee blends. During their travels, Plumb would capture their experiences in photographs and transform them into oil paintings.
Their mutual love for coffee led them to launch a business venture, PlumbGoods, offering a range of products such as bags, wallets, and coffee mugs. With aspirations to expand the PlumbGoods brand, Plumb and her husband introduced a coffee line called Happiness Included Coffee.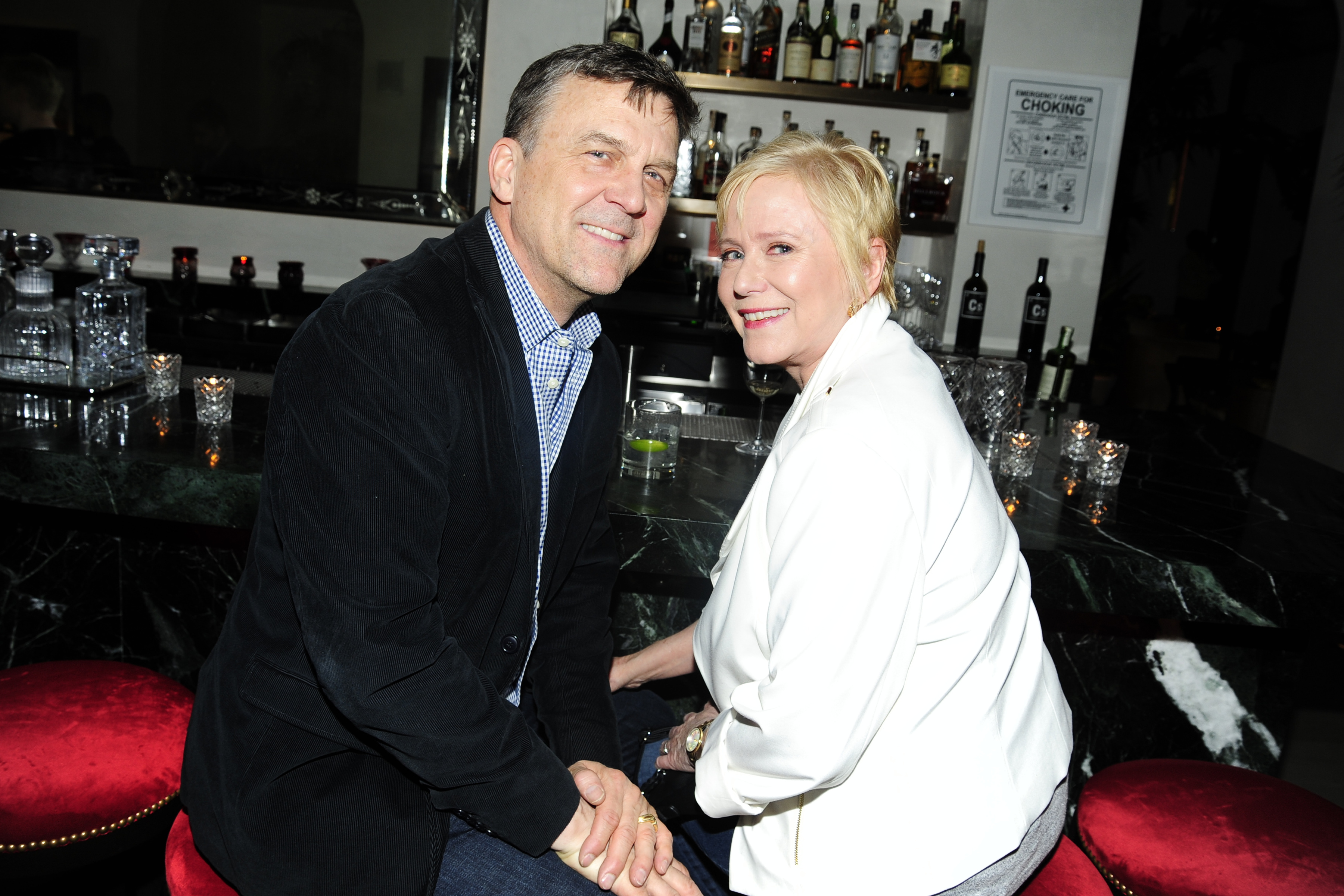 Eve Plumb and her husband Ken Pace in New York in 2019 | Source: Getty Images
As avid fans of Scottie and terrier breeds, they named their coffee blends after various terriers they encountered on their journeys. The couple has even cared for a one-eyed terrier mix for nearly two decades. When Plumb secured a role in an open-ended Broadway production, she and her husband rented out their home and relocated to New York.
Though they have no children, Plumb mentioned in an interview that if they were to have a child, they would choose to adopt, particularly an older child seeking a loving home.
Eve Plumb at 64: A Timeless Beauty
Though Plumb has taken a break from acting, she recently made a public appearance at the "Grease: Rise of the Pink Ladies" event in New York. The actress donned a pink button-up shirt with slacks, complemented by Converse sneakers. To complete her ensemble, she wore a white striped blazer, a pink diamond necklace, and a gold watch.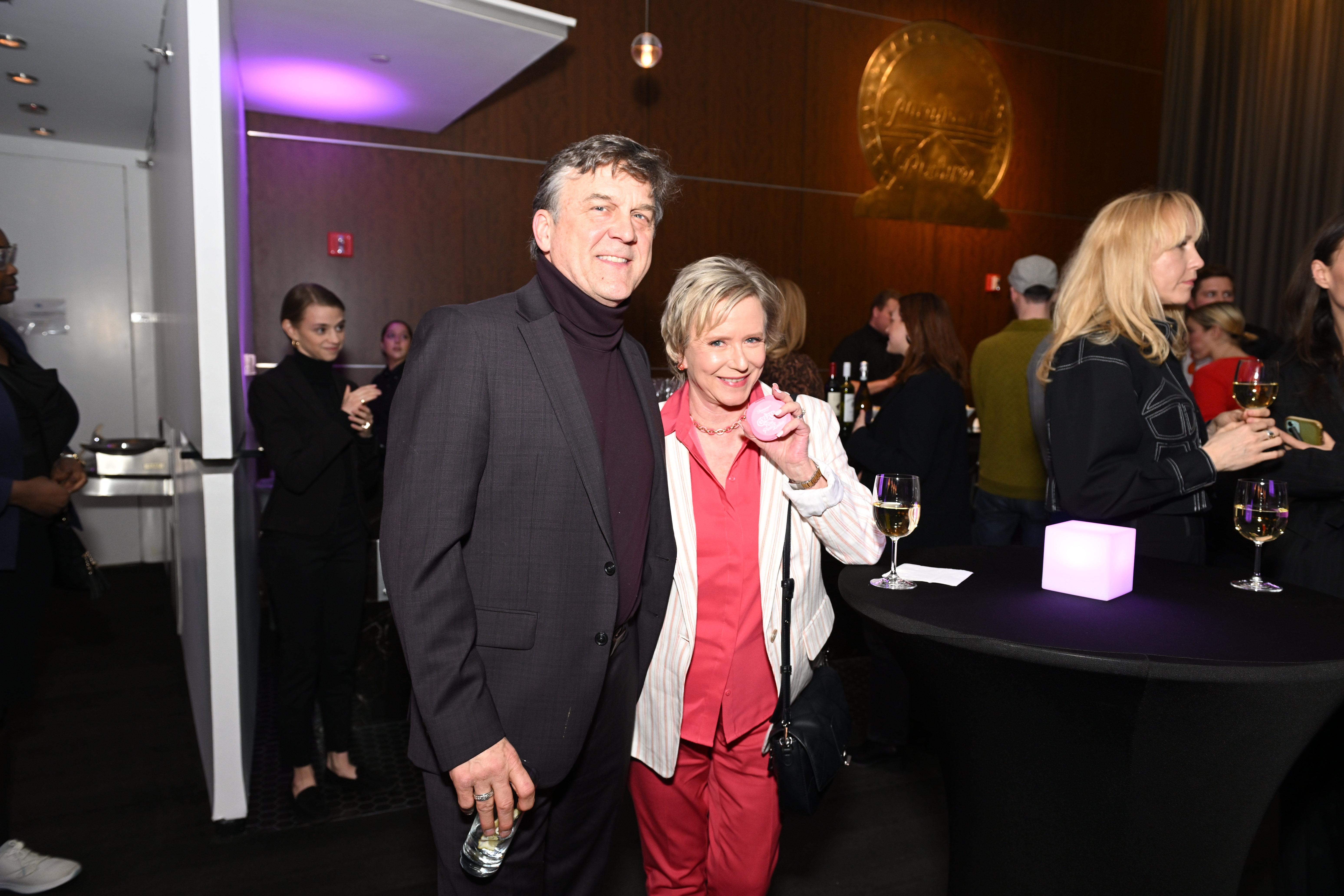 Eve Plumb and her husband Ken Pace in New York in 2023 | Source: Getty Images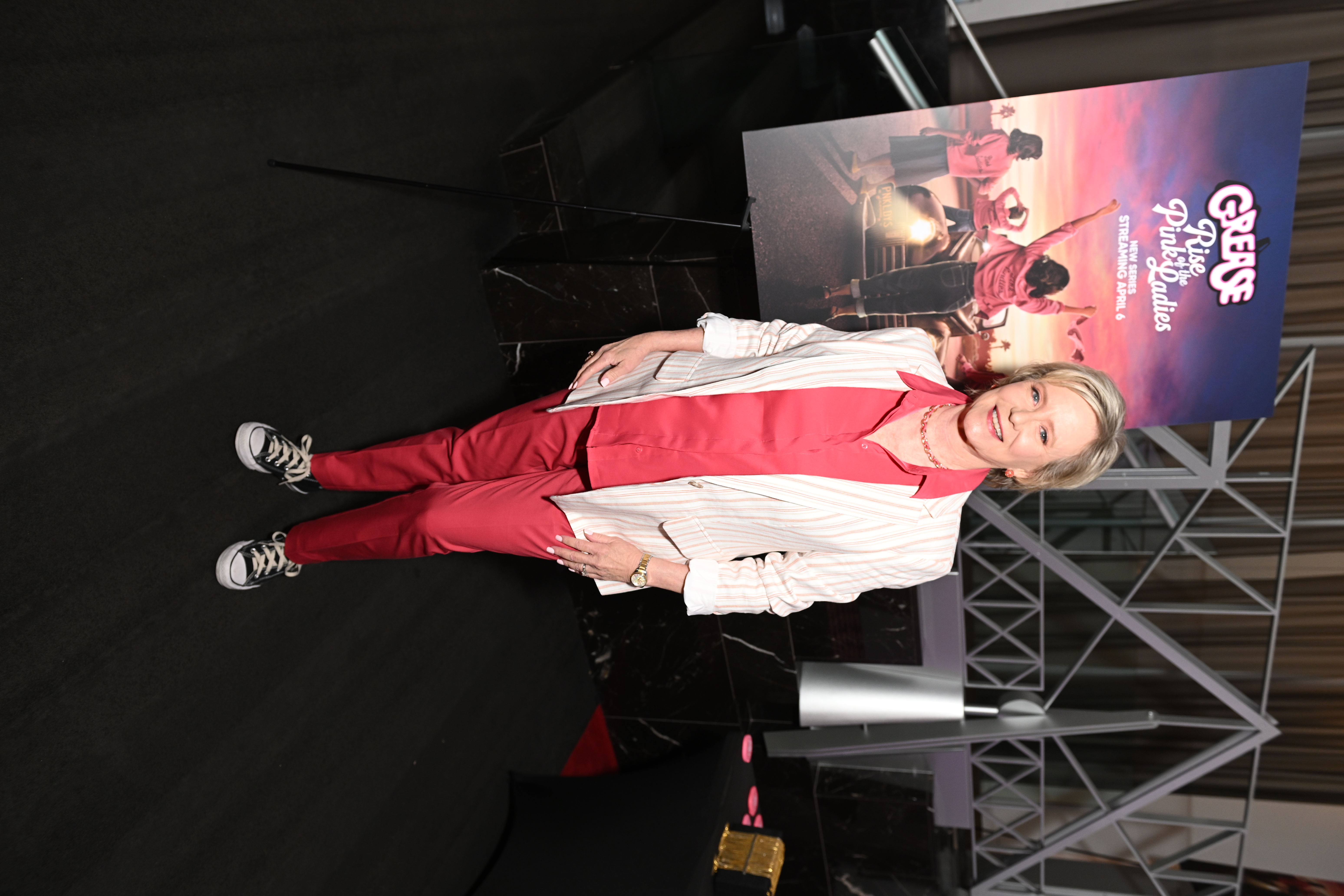 Eve Plumb in New York in 2023 | Source: Getty Images
Accompanied by her husband in a black suit and turtleneck, Plumb shared a photo from the event on Instagram, expressing her enjoyment. Fans were amazed by her youthful and radiant appearance. "Is it possible to keep looking better each year?" one admirer commented. Another praised her short blonde hairstyle, while numerous others remarked on how fantastic she looked.

Comments on Eve Plumb's picture | Source: Instagram.com/The Eve Plumb

Comments on Eve Plumb's picture | Source: Facebook.com/The Eve Plumb

Comments on Eve Plumb's picture | Source: Facebook.com/The Eve Plumb
Similar sentiments were echoed on Facebook, with one fan affectionately stating, "You really look truly phenomenal," and another asserting, "Eve, you never age."