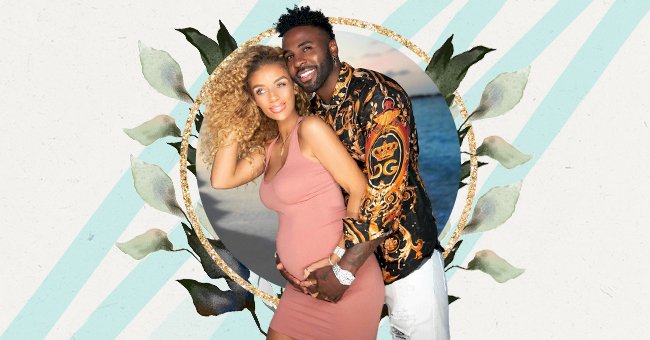 Jason Derulo & Jena Frumes Are Expecting A Baby
Jason Derulo has been creating hits for many years, with the past year being no different. The lockdown certainly didn't stop the recording artist from releasing some incredible music.
It seems like Jason Derulo has been on a winning streak for quite some time now, and his most recent announcement with girlfriend Jena Frumes is proof that the star is going nowhere but up from here.
It's an exciting time in the couple's life, and they celebrated in the most beautiful way we could think of, who wouldn't announce their pregnancy walking along an idyllic beach with perfect hair and makeup?
Mom & Dad
Jason and Jena met at the gym back in 2020, just before the lockdown happened. Derulo said that he had seen her once, and the second time he saw her, he knew he had to go and speak to her, and he said that the rest was history. The couple's future looks bright, though.
The pair have been together ever since, posting photos together on their respective social media pages. The couple is undoubtedly one of the hottest in Hollywood and seems to be blissfully happy together and baby will surely amplify this joy ten-fold.
Not only do the couple appear on each other's Instagram pages often, but they are known to pop up on each other's TikTok accounts quite frequently too. The couple is adorable whenever they post, and fans love their relationship.
Baby Derulo
While the couple has only been together for a short time, they are expecting their first child together and are very excited about the news. The couple announced that they are expecting a baby via their Instagram accounts on March 28th.
Jena posted a photograph of Jason cradling her belly in a sweet sunset photograph, while Jason posted a video set to Robin Thicke's "Lost Without U," where the couple can be seen walking along the beach together with Jena in a figure-hugging dress that accentuates her bump.
Derulo had previously mentioned that he was getting to the age where he was thinking about having children. We could not be happier for him that he can finally experience this journey.