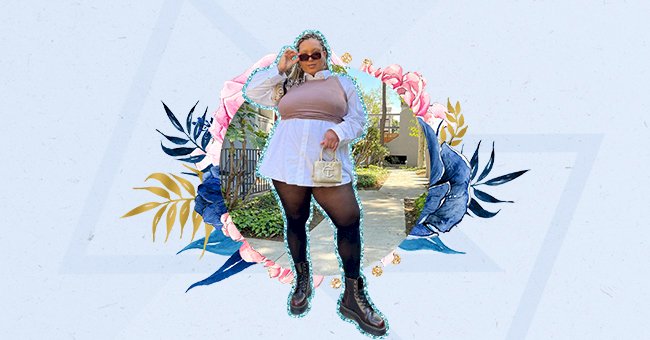 Jazzmyne Robbins Is Shaking Up The Modelling Industry
Content creator and model Jazzmyne Robbins has perpetually made it a point to stand out from the crowd by simply being herself.
From sharing images of her stylish fashion choices on Instagram to being the face of BuzzFeed's As/Is YouTube channel, Jazzmyne Jay exhibits authenticity in all she creates.
Her magnetic public image ultimately led her to New York Fashion Week in 2016. On an up and up trajectory, Jazzmyne kicks off this month of pride as one of the faces of Savage X Fenty's first-ever Pride campaign.
About Jazzmyne
After college, in 2014, she moved to Los Angeles, launching her creative career. Despite not knowing exactly what she'd do when she moved to LA, Jazzmyne was adamant about four things; she shared in an interview with Marge Hudson.
"One, you're going to work someplace that will accept you for you, no matter what. Two, you're going to inspire people to become confident and to love themselves in whatever you do. And three, you're going to be happy, genuinely happy to go to work. And, four, you're going to make money."
In addition to being a model, Jazzmyne promotes body positivity and advocates for LGBTQ+ rights as a diversity and inclusion consultant.
On her social media, where she has over 579K followers on Instagram, the model consistently encourages and empowers people of color and the queer community.
Being A Diversity And Inclusion Consultant
Being authentic and true to self is an integral part of Jazzmyne's life, profession as a diversity and inclusion consultant, and how she's been spotted by brands to model.
But this unapologetic sense of self is important for Jazzmyne as she seeks to consider identity and hold people to their "moral responsibility."
When asked about advice she'd like to share with others who are interested in the role in an interview with "Bustle," she highlighted how it's important to make "ways to show your impact." Companies may want to put inclusion on the backfoot and hold them accountable by coming up with ways to prove that it matters.
Exciting Projects For The Year
To add to the excitement she already feels during Pride Month, she's had even more to celebrate this June as one of the faces of Savage x Fenty's Pride collection.
Jazzmyne's also a part of a BuzzFeed Instagram series called "Show Off,' she told "Hypebae." The series is about creators competing for an opportunity to star in a video with their favorite BuzzFeed creators.
In the same interview in January, she had expressed her desire to have a clothing line collaboration this year. So it would appear that Jazzmyne is ticking the boxes and remaining true to her identity.