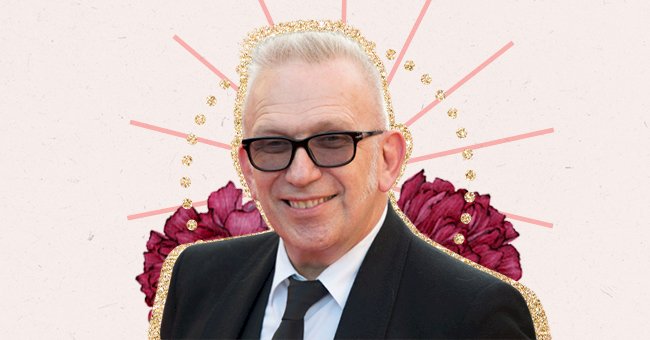 Jean-Paul Gaultier's Top 5 Best Runway Shows
As Jean-Paul Gaultier says goodbye to the runway with his last season of catwalk shows, we are sad to see the designer go but happy to have lived in a time where we were able to witness his incredible works.
The outrageous and intricate runway shows have been incredible, and we would be remiss if we didn't take a look back at all of the most remarkable shows that Gaultier has put on for the fashion world over the years.
Here are five of the best Gaultier catwalks over all the years that the designer has been working.
amFAR Runway Benefit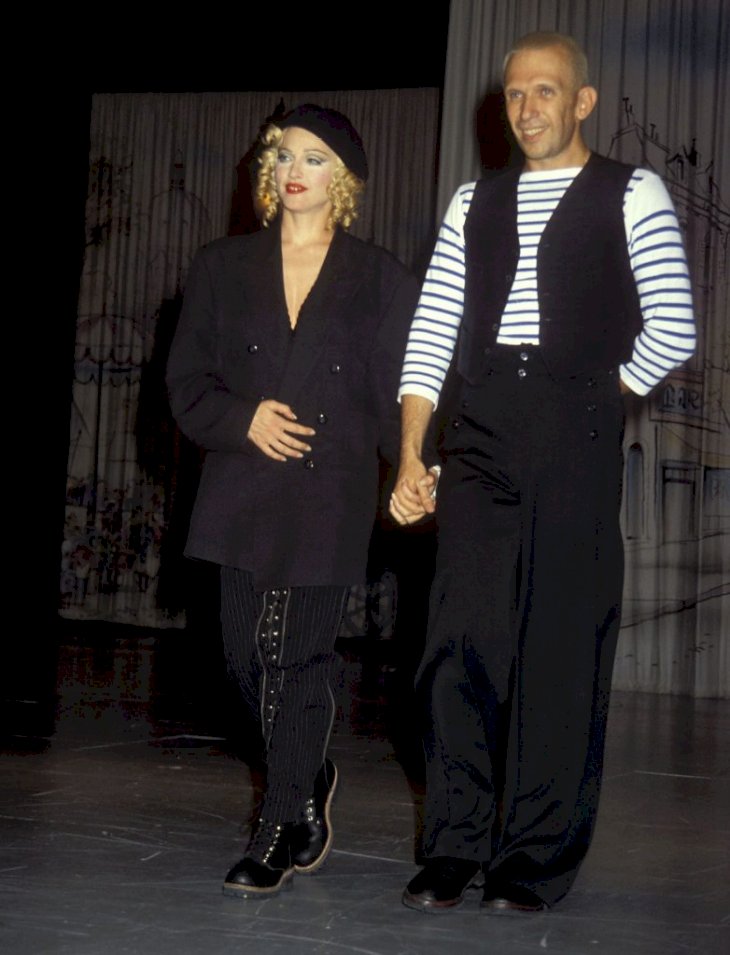 GettyImages
Without a doubt, the amFAR event was one of Gaultier's most outrageous runway shows to date purely because of the shock factor that Gaultier brought to the show. Most people knew that Gaultier would shock his audience, but not many knew what was coming at this show.
Seeing Madonna topless is something that many people have probably fantasized about a good couple of times, and at this show, Gaultier made many dreams come true. Madonna walked for the show topless, and the show immediately became one that nobody would soon forget.
Haute Couture Spring,1997
GettyImages
By '97, Gaultier had already been in the fashion business for more than twenty years, so he knew what everyone wanted to see at his shows as well as what would work in the current fashion climate.
At this show, one of the best looks was a black jumpsuit complete with macaw feathers that stole the show because of how to camp and beautiful it was at the same time. This catwalk was incredible, to say the least.
Spring/Summer, 2010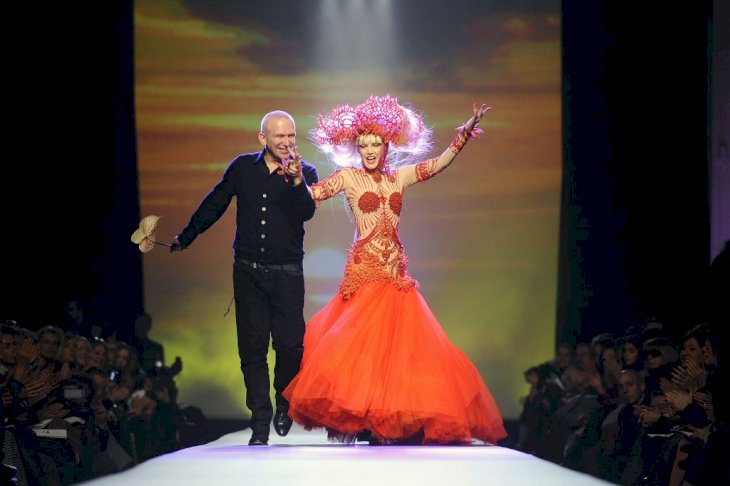 GettyImages
Fast forward to the 2010s, and with hundreds of shows under his belt, Gaultier was only getting better with age. There was nothing that he couldn't do and absolutely nothing that he could do wrong in the fashion world.
In the Spring/Summer show in 2010, Gautlier stunned the audience with a gorgeous coral gown accompanied by a matching headpiece. The outfit was nothing short of mesmerizing and something for Gautlier to be proud of.
Haute Couture Fall/Winter, 2010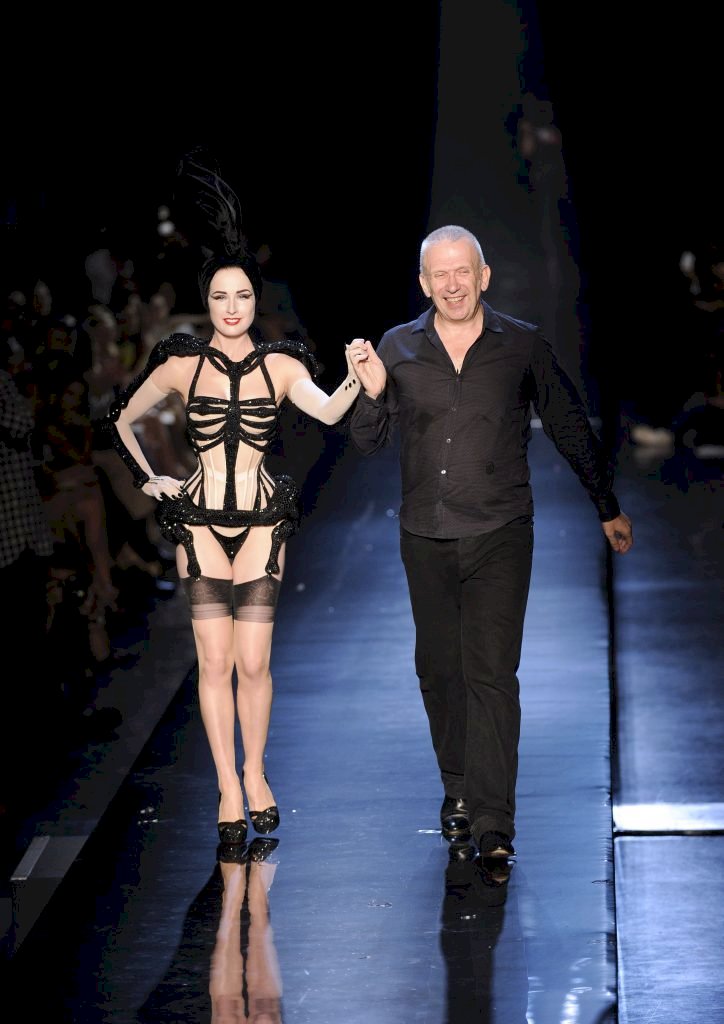 GettyImages
While the looks in this show were not all conducive to an outfit you might be able to wear in winter, all of the looks were gorgeous and deserving of praise. As is always the case with Gaultier, the runway was filled with elegance and campy glamour.
In this show we saw Dita Von Teese walk down the runway wearing next to nothing. The star was dressed in what seemed to be black lingerie covered in glitter and black diamonds. The outfit was gorgeous and Von Teese was the perfect model for it.
Haute Couture Fall/Winter, 2014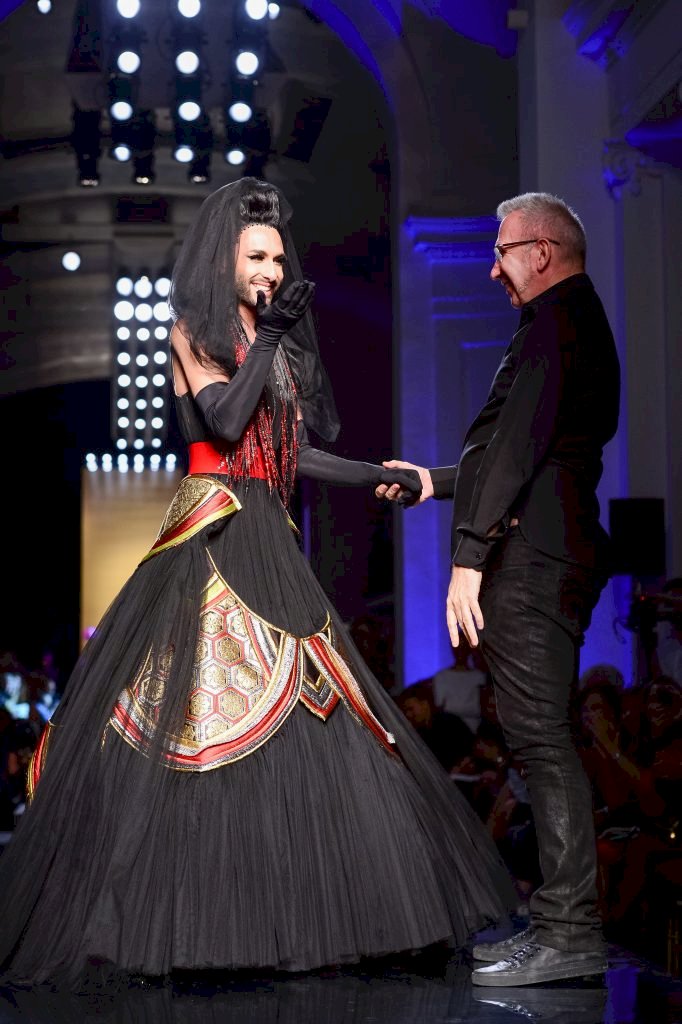 GettyImages
The last runway show we have decided to include in this lineup is the 2014 fall/winter catwalk show. The show was incredible, as are all of Gaultier's shows, but this one was our favorite.
The best look from this show was a black gown accented with red and gold as well as long black gloves. The gown was worn by Conchita Wurst with long hair styled in a half-up, half-down style. The best part about this look is that anybody could wear it.