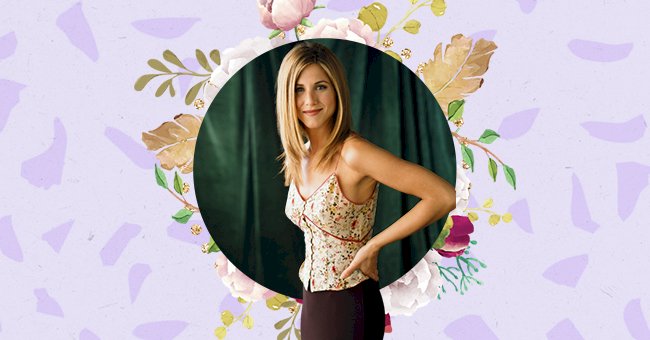 Jennifer Aniston Channels Rachel Green's Wardrobe Before 'Friends' Reunion
Jennifer Aniston pays tribute to Rachel Green during the Friends reunion teaser with a sleeveless turtleneck.
Jennifer Aniston and Rachel Green indeed have a lot in common related to fashion style. Many Friends fans might have missed this small detail, but Aniston wore some of Rachel Green's legacy, the sleeveless turtle neck.
In the Instagram account "Every Friends Outfit", which documents the style of all the six Friends, they shared one of Rachel Green's go-to styles.
"Sleeveless. Turtleneck. Sweaters. The bread and butter of Rachel Green's S6/S7 wardrobe. […] Can one try to describe the uniqueness of a sleeveless turtleneck sweater? […] Why do I love them so? Has to be Rachel Green. The legacy!"

@everyfriendoutfit
Friends fans have been waiting so long for this reunion and it's finally happening. According to The Hollywood Reporter, the special is called '"The One With Actual Footage."
Jennifer Aniston, Matt LeBlanc, Matthew Perry, David Schwimmer, Lisa Kudrow, and Courtney Cox returns to the original comedy soundstage on the Warner Brothers Studio.
The trailer starts with the friends playing a trivial game about the show (more specifically about Rachel's letter to Ross), then it cuts to a table read of the scene and they are sharing loving memories from the time the show was on the air.
The original trailer, also shared on the Friends' Instagram page, previews a few of the celebration along with guest stars, including Tom Selleck (Monica's ex, Richard), Maggie Wheeler (Chandler Bing's ex, Janice), and other guest stars like Justin Bieber, Cara Delevingne, Lady Gaga, David Beckham, and Reese Witherspoon.
Ben Winston directed the special and executive produced along with Friends executive producers Kevin Bright, Marta Kauffman, and David Crane. The long-awaited reunion will be available to stream on May 27 on HBO Max.
The sitcom debuted in 1994 and ran for ten seasons on NBC until it went off the air ten years later, in 2014. With a total of 236 episodes, it remains one of the most popular shows in the world. It was available on Netflix from 2015 and in 2020 shifted to WarnerMedia's HBO Max in 2020.