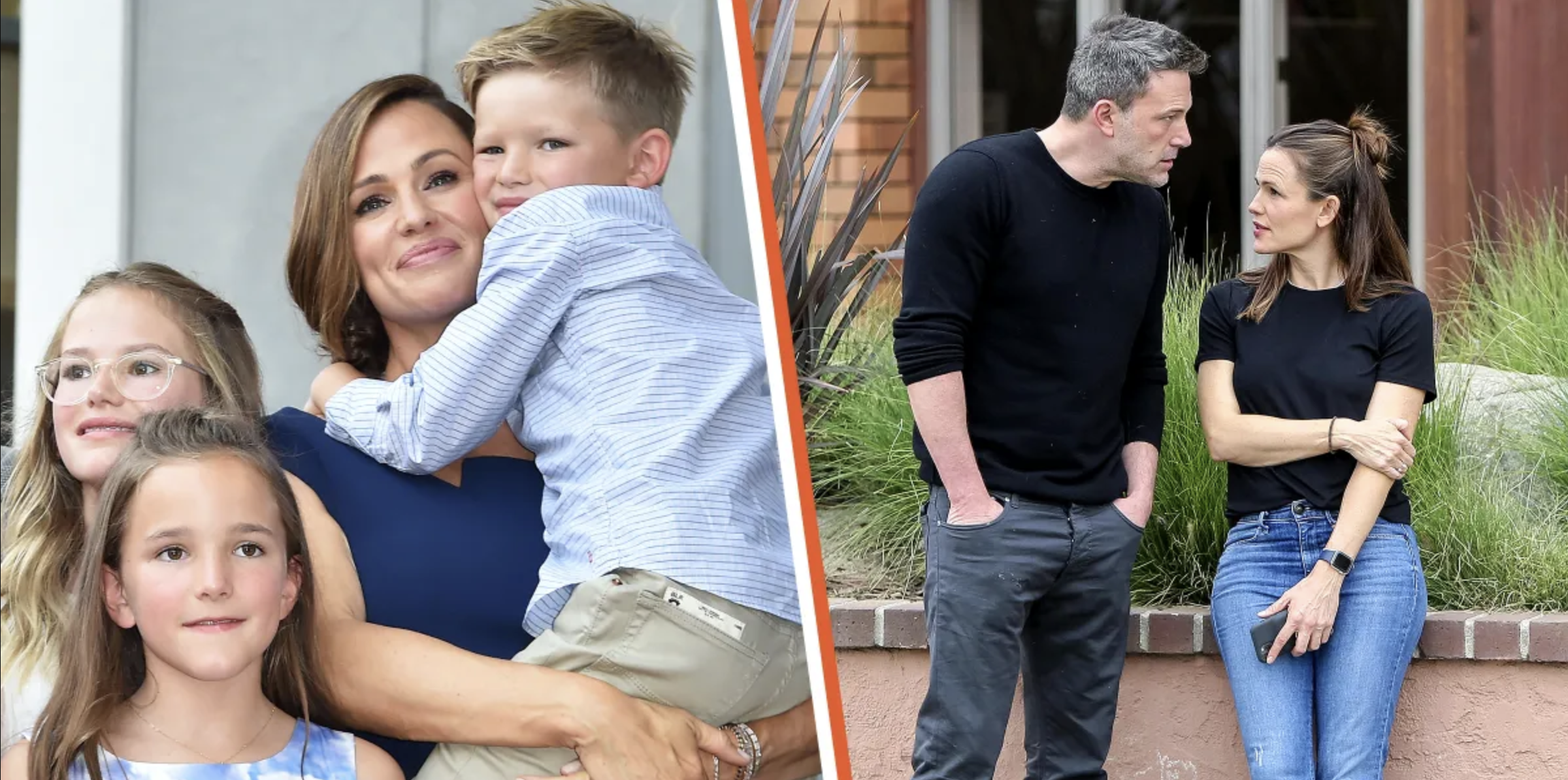 Jennifer Garner, Violet, Seraphina, and Samuel | Jennifer Garner and Ben Affleck | Source: Getty Images
Jennifer Garner Shines with 'Amazing' New Hair after Ben Affleck Shed Light on Blaming Her for His Addiction

Jennifer Gunner showed off her new "chic bob" in her latest appearance.
Her ex-husband Ben Affleck also cleared the air around the criticism he faced for allegedly blaming his alcoholism on Garner
But Garner does not like engaging in anything written about her and her ex in the media.
Jennifer Garner has been promoting her upcoming limited series set to hit Apple TV+ "The Last Thing He Told Me."
The actress had an interview with Stephen Colbert and showed off her new haircut. Although Garner has been rocking short hair for a while, her current cut is slightly shorter. The actress was all smiles which warmed many fans' hearts, " Jennifer has the most sincere smile. She was a delight on the show," remarked a user.
Jennifer Garner on "Today" in 2023 | Source: Getty Images
She had it styled with a side part, and when she appeared on "Live! With Kelly and Ryan," hosted by Kelly Ripa and Ryan Seacrest. The first thing co-host Ripa pointed out was Garner's new look.
Conversely, Seacrest needed to know what was different from Garner's previous haircut, and the women made him aware that the side part made it a more "chic bob." Even fans loved the new look, "This haircut looks amazing on you! Makes me want to chop my hair now." said a fan.
Although Garner had just trimmed her hair, she said it has been growing faster than she can keep up, but since the recent cut, the actress also cannot wait for it to grow long enough to put in a ponytail.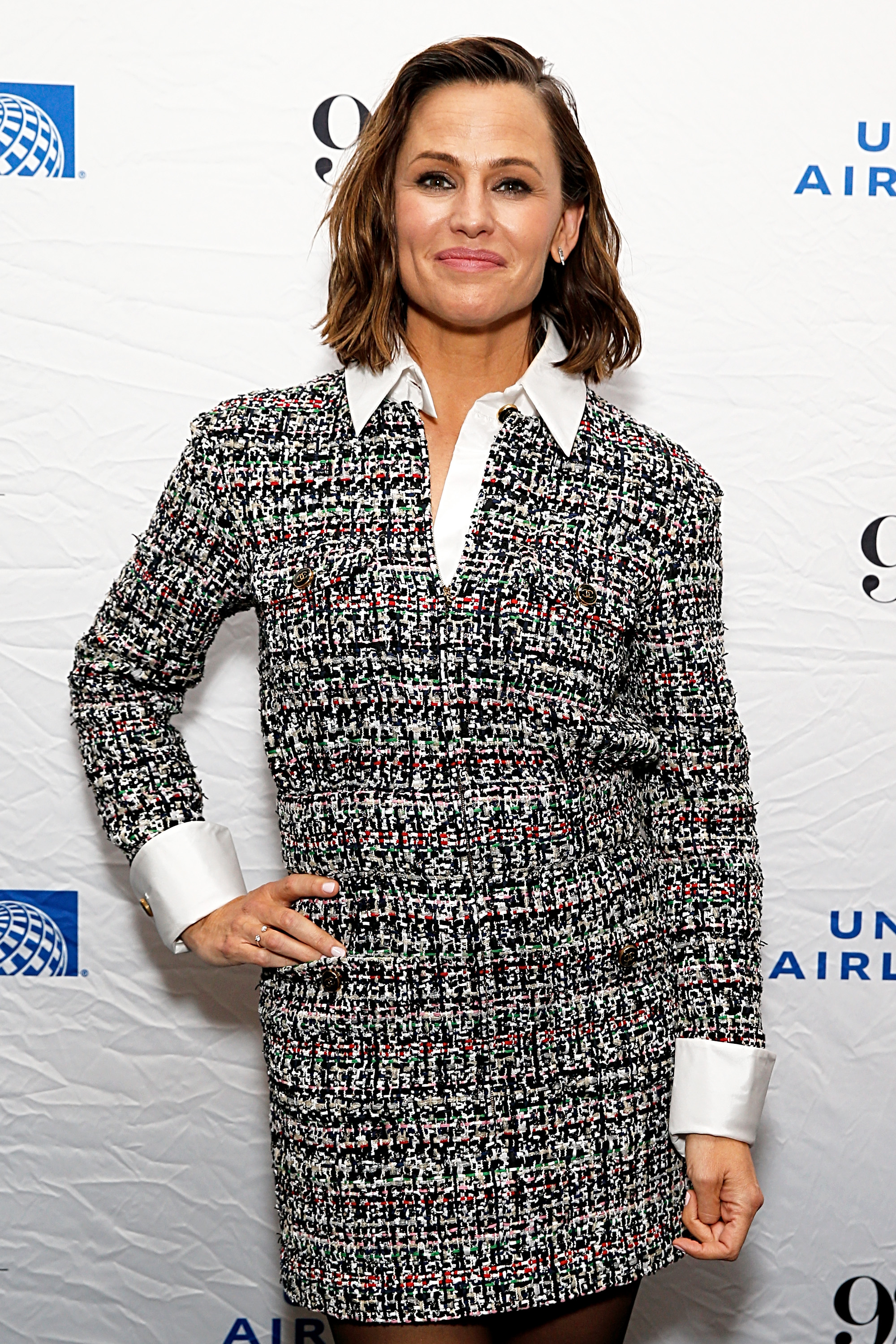 Jennifer Garner in New York in 2023 | Source: Getty Images
In her recent project, Garner plays the role of Hannah, a woman who has to develop a relationship with her stepdaughter to get more information about her husband's disappearance.
She got to work with her "Alias" co-star, Victor Garber, who the actress said is like a father. Garber plays a university professor potentially connected to her husband's disappearance.
Garner's public appearances come after her ex-husband Ben Affleck addressed the backlash he got for insinuating that he blamed her for his alcohol abuse.
What Did Ben Affleck Say about Seemingly Blaming His Marriage to Jennifer for His Alcoholism?
Garner was married to Affleck for ten years, and they share three children, Violet, Seraphina, and Samuel. However, in an interview from 2021, Affleck was bashed for reportedly blaming his alcoholism on his ex-wife.
The actor expressed how difficult it was for him and Garner to end their marriage, but they did not want to raise their children in a hostile environment. "I'd probably still be drinking. Part of why I started drinking alcohol was because I felt trapped." Affleck explained.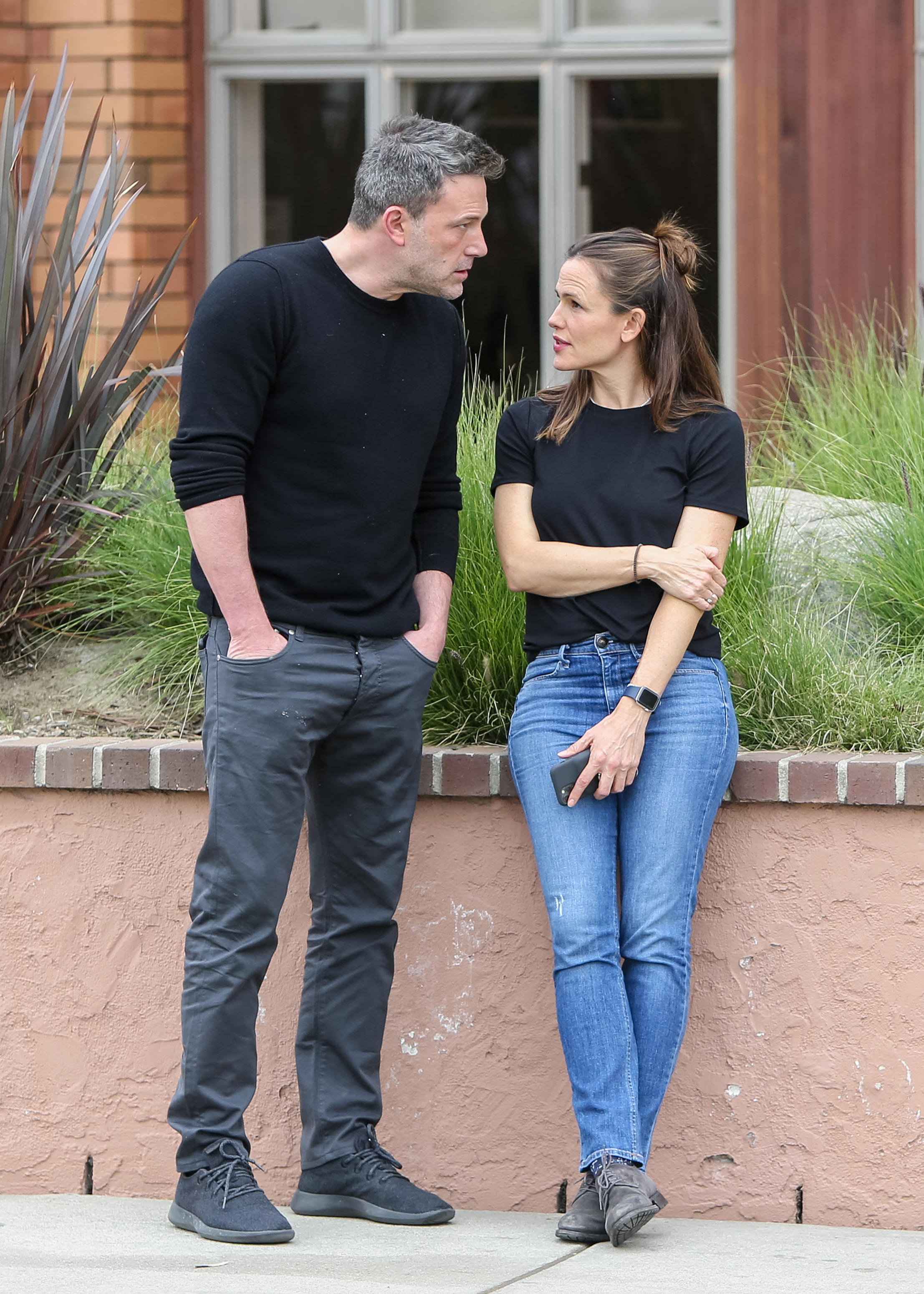 Jennifer Garner and Ben Affleck in California in 2020 | Source: Getty Images
But Affleck, also working on a highly anticipated film, "Air," spoke about the reaction from that interview in his latest conversation with the Hollywood Reporter.
He explained that the whole interview was meant to be a vulnerable account of how he dealt with addiction, and a small part of it was turned into something negative.
Affleck acknowledged that he was responsible for his actions. "​​The point that I was trying to make was a sad one. Anyone who's been through divorce makes that calculus of, 'How much do we try?' We loved each other. We care about each other. We have respect for each other," he explained.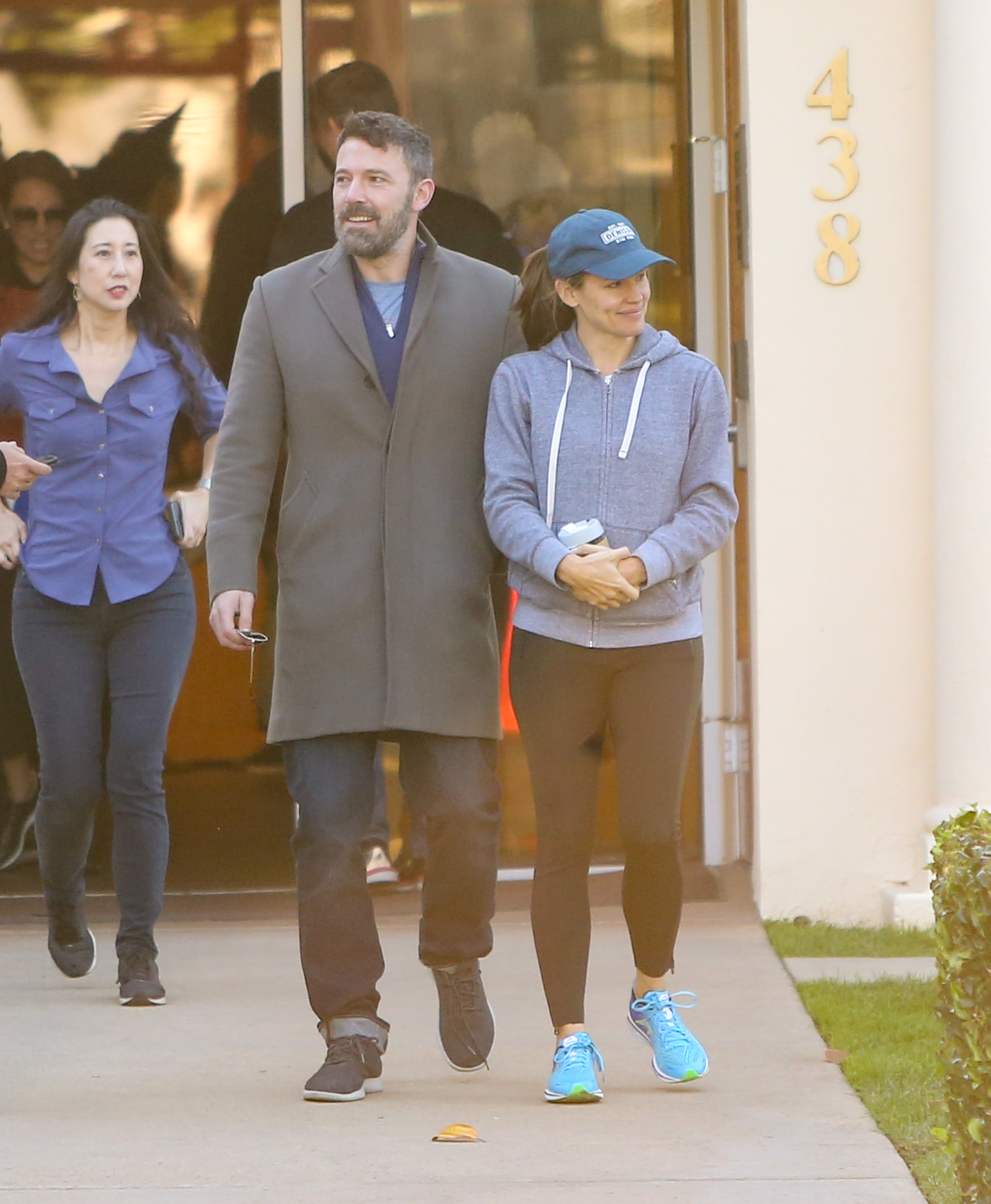 Jennifer Garner and Ben Affleck in California in 2019 | Source: Getty Images
Therefore, that cycle created an unhappy environment. To fill in that void of the difficulty he was facing in his life, he resorted to alcohol, but the intention was not to put his problem on Garner.
Affleck also reiterated that he believed his message was clear, but his words were turned into clickbait. So when he prepared for his cover story with The Hollywood Reporter, his wife, Jennifer Lopez, told him to relax and have fun.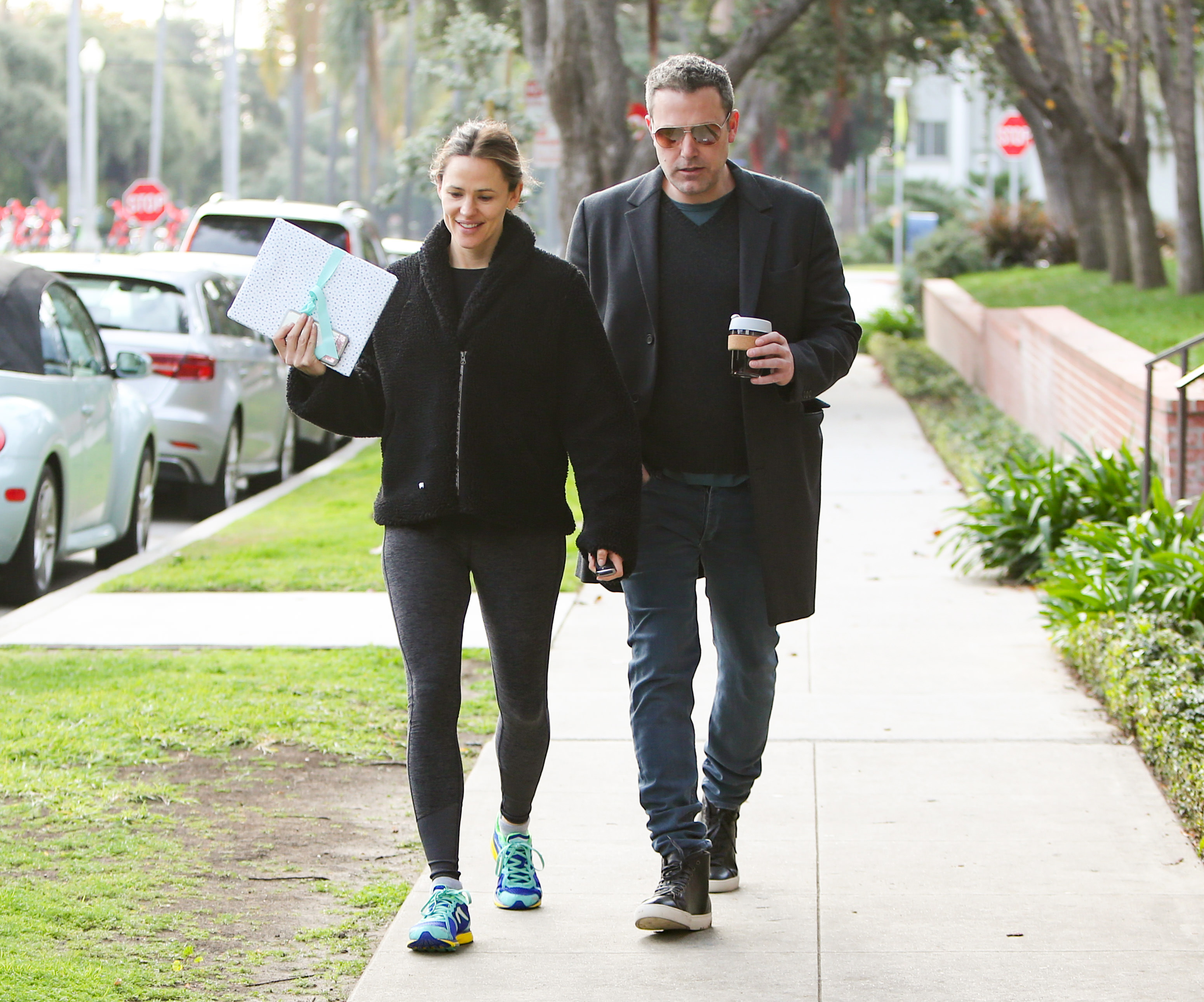 Jennifer Garner and Ben Affleck in California in 2019 | Source: Getty Images
Lopez also pointed out that he was fun and outgoing but seemed serious, which Affleck was unaware of. But he's taking notes.
Why Does Jennifer Try to Avoid Mentioning Ben in the Press?
Garner and Affleck's relationship was public, and so was their separation, and now with him married to Lopez, their names almost seem intertwined in the media.
However, the mother of three does not like to focus on what the internet says about her and tries her best to avoid anything that will get her family turned into a meme.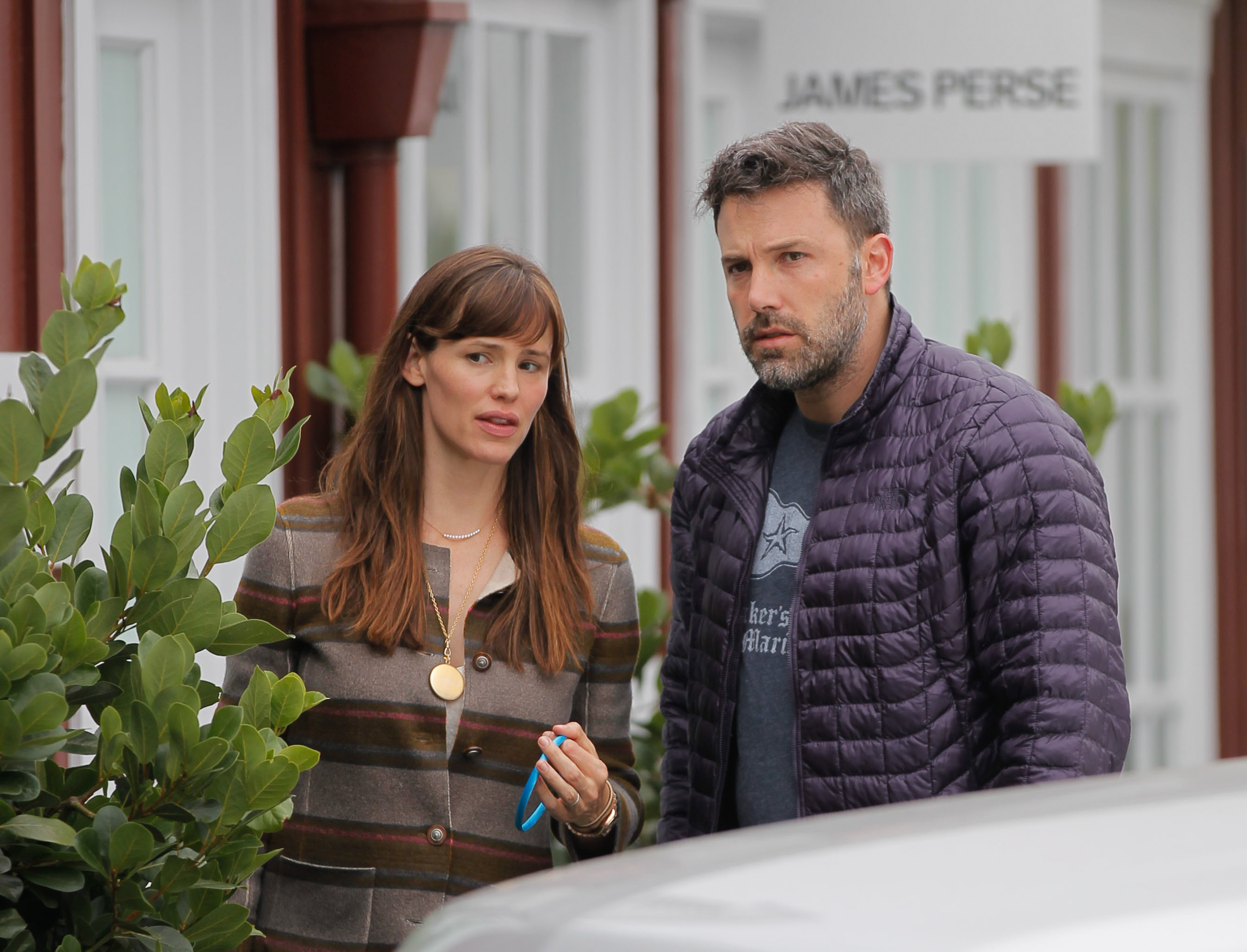 Jennifer Garner and Ben Affleck in California in 2015 | Source: Getty Images
The "Yes Day" star expressed that being discussed in the news was not something she liked "It doesn't make me feel good, even if it's something nice about one of us," she added.
She also said in her everyday life, she tries to forget about her fame and all the news that has been reported about her. That way, she gets to keep her peace.
But Garner also acknowledged that Affleck had made a few note-worthy memes. The actor is famous for his Dunkin' Donuts photos and more of him looking stressed and grumpy, which have become fan-favorite memes.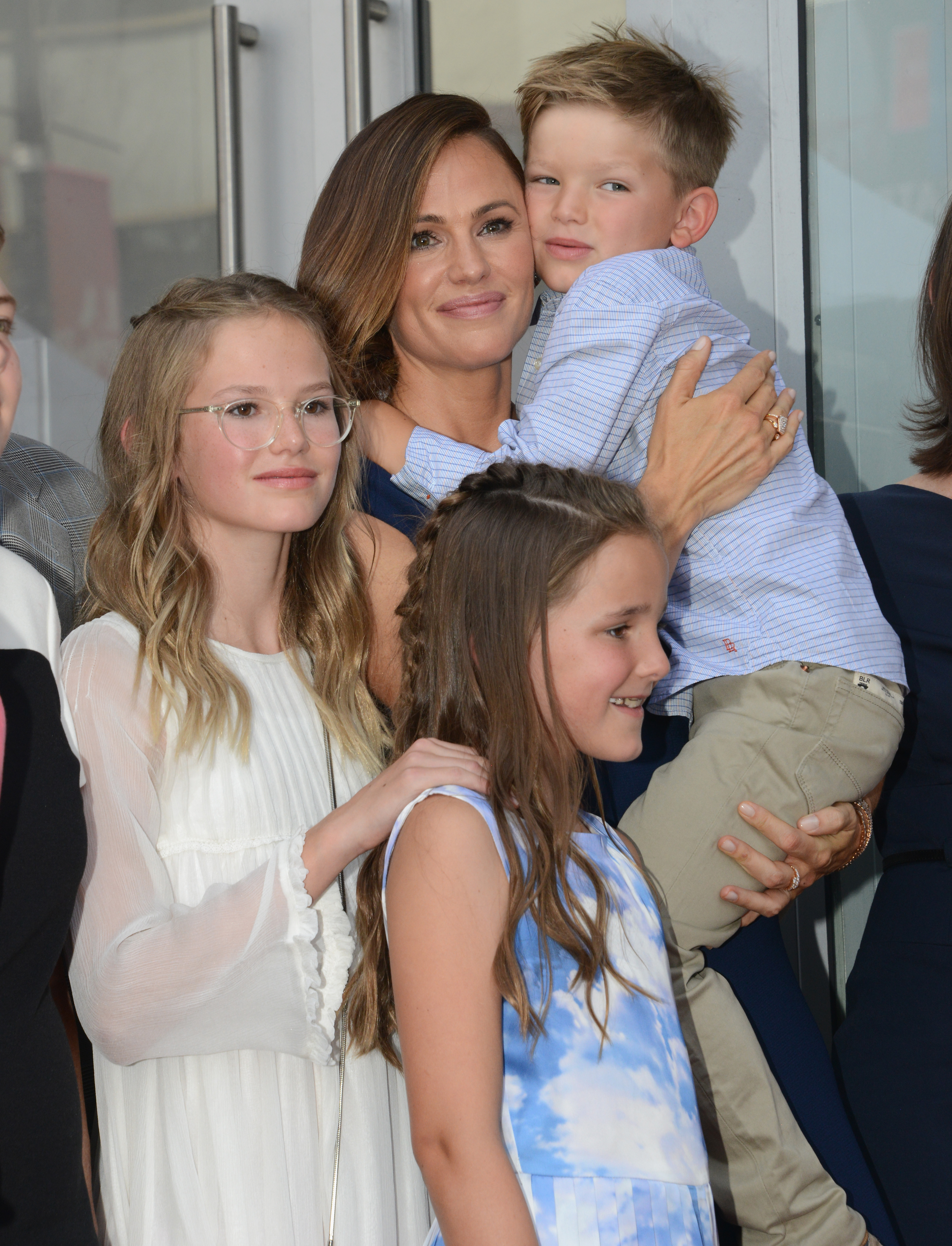 Jennifer Garner with her children Violet Affleck, Samuel Affleck in California in 2018 | Source: Getty Images
The actor even fed into the Dunkin' Donuts one and was featured in one of their adverts. However, when Affleck and Lopez attended the Grammys, comments of him looking drunk surfaced.
Affleck said he went because his wife was going, and he wanted to enjoy good music, but a simple picture of him and his wife was turned into a story of him getting drunk.
What the actor found disheartening was that there have been moments where he's been angry, annoyed, and drunk at public events but never has it been pointed out. But when he was with his wife, it was the first thing that circulated.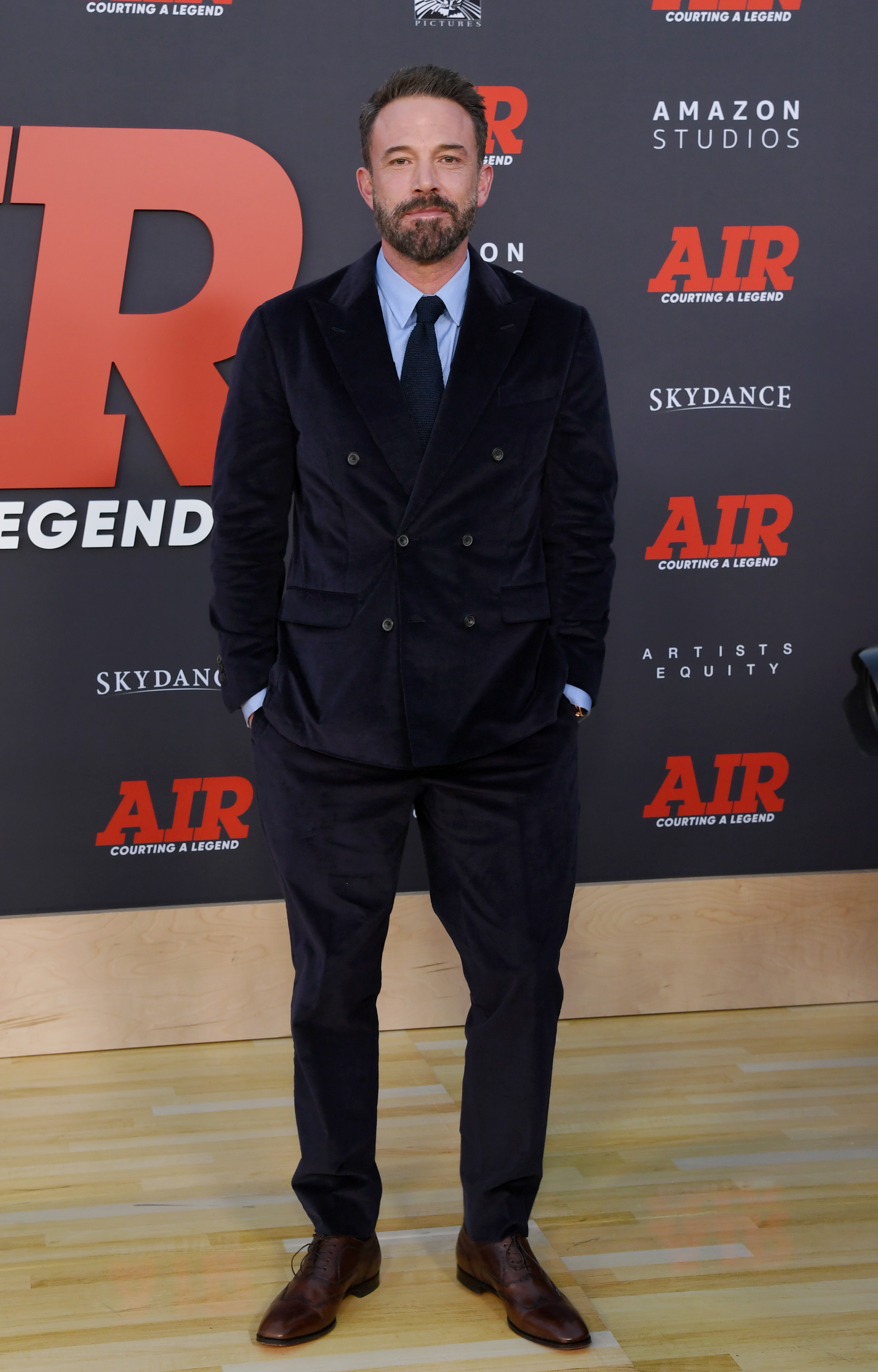 Ben Affleck in California in 2023 | Source: Getty Images
The difficulty of Affleck being in the limelight is how innocent moments of his life can be turned into mean-spirited notions about him. But for now, he will listen to his wife and try to show off his fun side.
The information in this article is not intended or implied to be a substitute for professional medical advice, diagnosis or treatment. All content, including text, and images contained on WomanlyLive.com, or available through WomanlyLive.com is for general information purposes only. WomanlyLive.com does not take responsibility for any action taken as a result of reading this article. Before undertaking any course of treatment please consult with your healthcare provider.