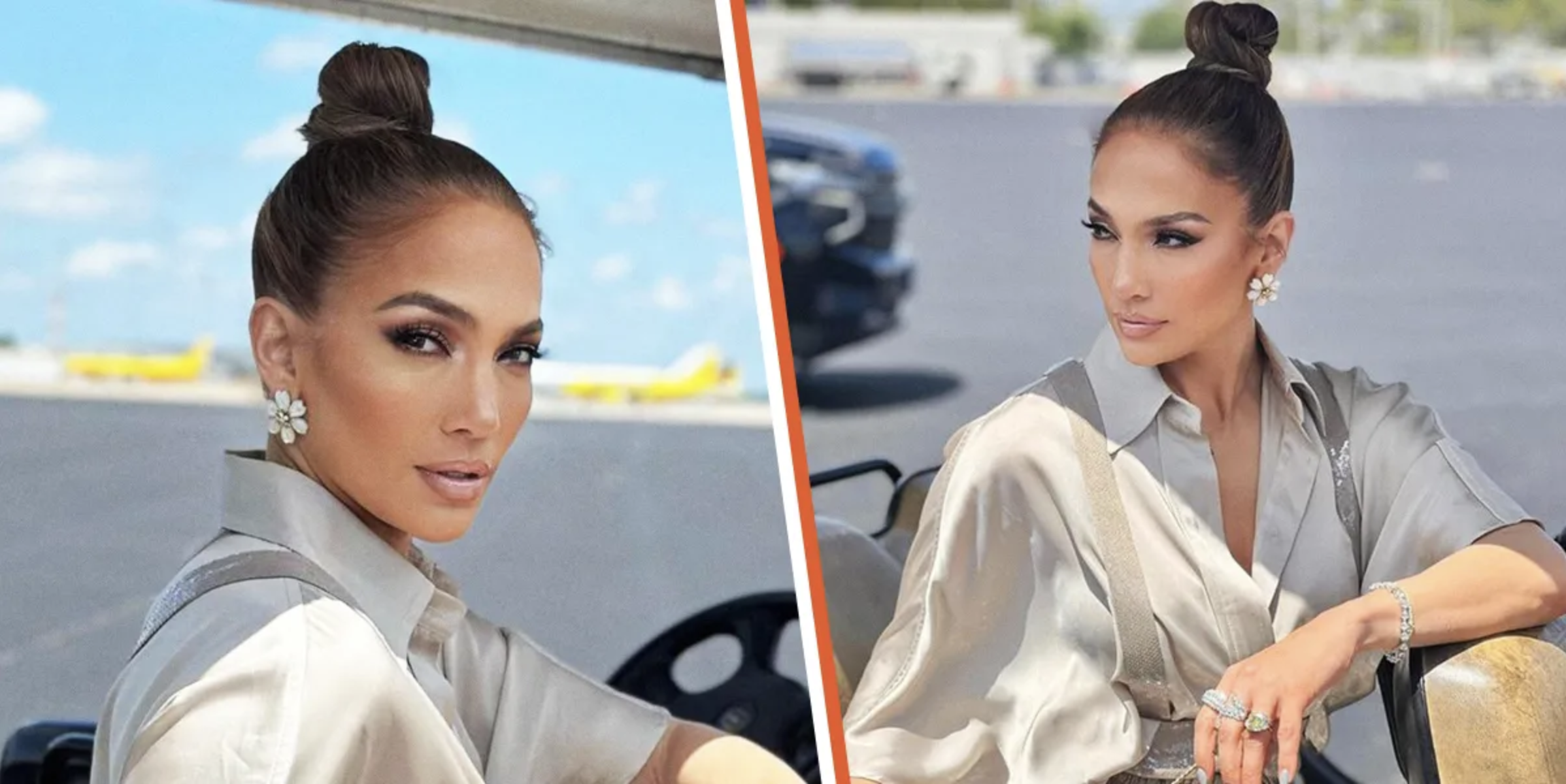 Jennifer Lopez | Source: Instagram/jlo
Jennifer Lopez, 53, Called 'The Queen of Photoshop and Retouching' by Fans after Sharing New Photos

Over the years, fans have been left in awe, speculating about the secret behind the 53-year-old Jennifer Lopez's ability to maintain her youthful look. Many admirers continue to marvel at JLo's flawless complexion, wondering about what contributes to her seemingly age-defying appearance.
Jennifer Lopez, a multi-talented singer, dancer, and actress, has amassed fans over the years. Although the New York native enjoys widespread popularity, she has experienced her fair share of criticism, with some fans questioning the authenticity of her ageless appearance.
The "Ain't Your Mama" singer recently sparked a heated debate among fans when she posted a stunning photo on her Instagram account, which has over 242 million followers at the time of writing.
In the picture, Lopez sports a chic beige ensemble and acknowledges the brands she collaborated with. With her immaculately styled hair and flawless makeup, some fans couldn't help but speculate that the image might have been digitally altered, with one critic commenting "the queen of Photoshop and retouching."
This is not the first time the "Second Act" actress, who shared the screen with Milo Ventimiglia and Vanessa Hudgens in the comedy film, has faced accusations of photo manipulation. In 2017, Lopez found herself embroiled in controversy when fans claimed that she had edited a photo of her toned abs posted on Instagram.
Unwilling to let the negativity slide, the singer addressed the criticism head-on. In a now-deleted response, Lopez reportedly attributed the supposed alteration to a smudge on her mirror and included the hashtag #lordblessthehaters. Many fans rallied behind her, defending the star against detractors.
In 2019, Lopez silenced critics by sharing a stunning swimsuit photo of herself. As luck would have it, paparazzi were also present at the photoshoot, capturing candid shots of the singer. These images closely resembled the one Lopez shared online, debunking claims of photo manipulation.
Despite being in her 50s, the singer and actress continues to captivate fans with her youthful appearance. As a mother of two, and having previously been married to Marc Anthony and Ojani Noah, Lopez seems to prioritize a healthy lifestyle.
Her dedication to wellness has undeniably contributed to her enduring beauty and success in the entertainment industry. While some may express skepticism, Jennifer Lopez's ageless allure remains a testament to her commitment to self-care and healthy living.