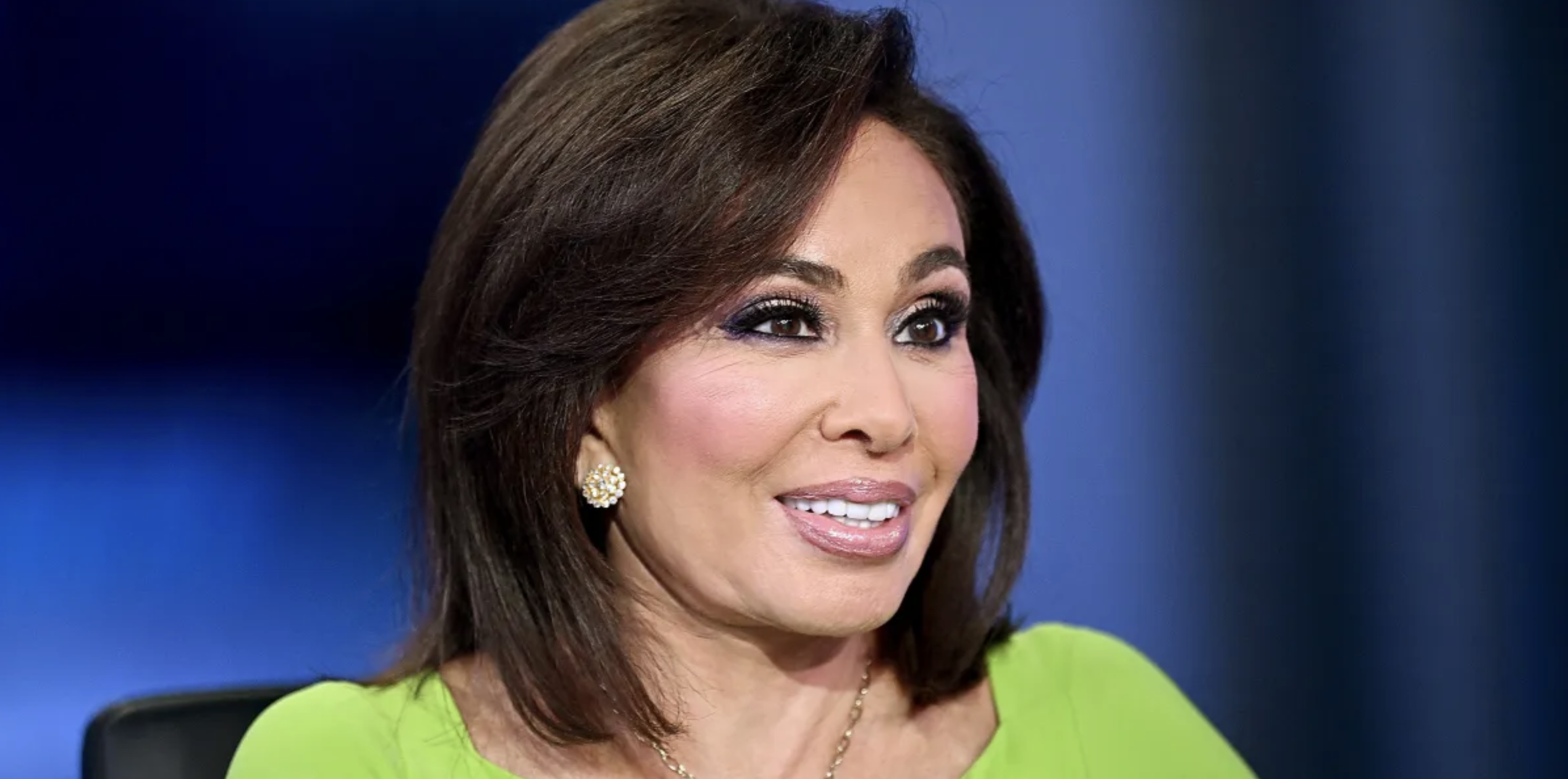 Judge Jeanine Pirro | Source: Getty Images
Judge Jeanine Pirro Stuns in Purple Ensemble Flashing a Beaming Smile in Photo from the Studio

Judge Jeanine Pirro promotes 'The Five,' sharing a picture in a light purple jacket and white top adorned with gold and silver accessories. A fan praises her beauty and wisdom in a comment.
On April 19, 2023, Judge Jeanine Pirro shared a post featuring her poodle travel coffee mug, a tribute to her dog Sir Lancelot. Fans praised her outfit and color choice on Instagram, writing: "Love that color on you, judge" and "Love your suit and matching heels, stunning!"
Pirro is a prominent figure in the media, hosting Fox News' successful show "The Five" with Dana Perino, Jesse Watters, and Greg Gutfeld airing weeknights at 5 p.m. ET. She also hosts FOX Nation's travel show, "Castles USA."
Pirro's impressive background includes a Daytime Emmy win for her self-titled program on another network. As a Phi Beta Kappa graduate, she received her undergraduate degree, magna cum laude, from the University at Buffalo.
Later, she earned her Juris Doctor (J.D.) law degree from Albany Law School, where she was on the Law Review. Before her television career, Pirro served as Westchester County District Attorney for three consecutive terms, beginning in 1993.
Judge Jeanine Pirro Leads a Healthy Lifestyle in the Kitchen
In a November 2020 social media post for a financial institution, Pirro shared her thoughts on aging and the importance of valuing time. She said:
"When you reach a certain age in your life, myself included, you realize that there's more time behind you than there is in front of you."
Pirro's work ethic extends to weekends, as revealed in a New York Post profile from July 2018. "There's no rest on the weekend," she said. The author of "Liars, Leakers, and Liberals" attends SoulCycle classes on Saturdays and Sundays.
Judge Jeanine Pirro wrote her opening monologue for "Justice with Judge Jeanine" at her kitchen table while preparing lunch.
On show days, Pirro avoids salty foods, opting for healthier options like chicken or salmon. When time allows, she supports local markets by purchasing fruits such as Granny Smith apples, peaches, and plums.
On Sundays, Pirro enjoys cleaning her house or meeting friends for brunch in upstate New York. A favorite spot is Aurora in Rye, which reminds her of Portofino on the Italian Riviera, "but there's no water."