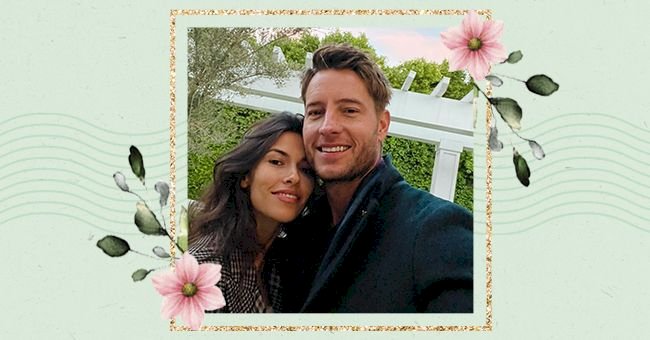 Justin Hartley & Sofia Pernas Are Married
He plays a family man on the popular TV series 'This Is Us,' but he has had some trouble when it comes to relationships in reality. Justin Hartley has gone through some tough relationship issues during his life.
However, there comes a time in everybody's life when they find the one person they want to spend the rest of their lives with. For some people, this person might even come into their lives thrice.
Justin Hartley and Sofia Pernas are married in what was Hartley's third wedding.
Chrishell
If you're a fan of 'Selling Sunset' on Netflix, you probably know that Justin Hartley was previously married to Chrishell Stause, a real estate agent for the Oppenheim Group in Los Angeles. The pair were together for six years and married for two.
On 'Selling Sunset,' we saw Chrishell tell how she was informed that Hartley has filed for divorce and the pain and anguish she went through because the divorce blindsided her.
Hartley filed for divorce in November of 2019, and divorce proceedings were finally wrapped up in February of this year. It was revealed on 'Selling Sunset' that Hartley had informed Chrishell of the divorce via text message moments before the news broke in the media.
We saw Chrishell grappling with trying to keep up with her work life while processing and moving through the news. At the time, not much was revealed about Hartley's state of mind or feelings about it.
There was not much information that was shared on the show, but we might get some more information now that season four is set to hit Netflix later this year and season five to follow shortly afterward.
Justin and Sofia
Hartley and Pernas rumored to be dating throughout the second half of 2020, with a source confirming that they had been dating for several weeks in June. The couple officially announced their relationship via Instagram on New Year's Eve, sharing photographs of themselves in their shared home.
For many years, the couple has known each other, starring on 'The Young And The Restless' together in 2015 and 2016. However, they did not get together until after Hartley's divorce from Chrishell.
Early this May, rumors begun to swirl that perhaps the pair had tied the knot when they were seen on the beach together wearing rings on their left ring fingers; however, nothing had been confirmed or denied.
Last Sunday, at the MTV Movie and TV Awards, the couple made their red carpet debut together. Fans of 'This Is Us' went wild, and the couple looked gorgeous together. However, there was a small detail that people seemed to notice.
The couple was once again wearing rings on their left ring fingers. This time, a source close to the couple confirmed that they are married and wed in a private ceremony. There have yet to be any details revealed about their wedding day.