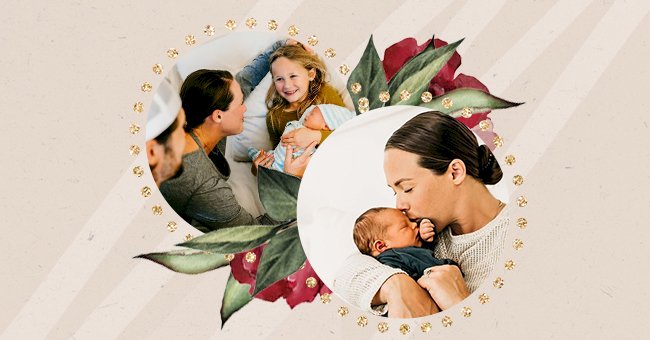 Kara Keough Bosworth Welcomes Baby A Week Before Big Brother's First Birthday
Every mother knows that having her children is one of life's greatest joys, and nothing can compare to the love you have for them. The pain that you experience when you lose a child is unimaginable and heart-wrenching.
Many women face this awful fate and have come out of it stronger, if not a little frayed. Having your rainbow baby is a bittersweet feeling of relief and longing that you cannot describe to anybody who has not been through it.
RHOC Kara Keough Bosworth knows the pain of losing a child and the joy of giving birth to her rainbow baby.
McCoy
Last year, on Easter, Bosworth welcomed her second child with her husband, Kyle Bosworth. While the couple was excited about their baby boy's birth, the celebration was clouded by grief as the delivery was complicated.
McCoy was born with shoulder dystocia and a compressed umbilical cord. Heartbreakingly, these complications resulted in McCoy's death just days after he was born. The family grieved their baby and shared tributes to him via their social media throughout the past year.
Vaughn
Bosworth did not share with the world that she was pregnant this time around. We saw only snapshots of McCoy at milestones that he would have reached had he survived. Looking back at the photos now, they are bittersweet.
We can now see that behind McCoy's heartbreaking photographs, there is the joy and excitement of meeting baby Vaughn. Vaughn was born six days before what would have been his big brother's first birthday.
Bosworth announced Vaughn's birth via Instagram after announcing that she was pregnant on Easter again. She then shared the first picture of him and explained that they know that they would never have met Vaughn if they had not lost McCoy.
The little family was then seen in a series of photos taken on the beach during Bosworth's pregnancy with Vaughn, a post in which Bosworth explains what it means to be pregnant after losing McCoy.
We wish the family love, health, and happiness as they celebrate McCoy's little brother and remember McCoy with love.