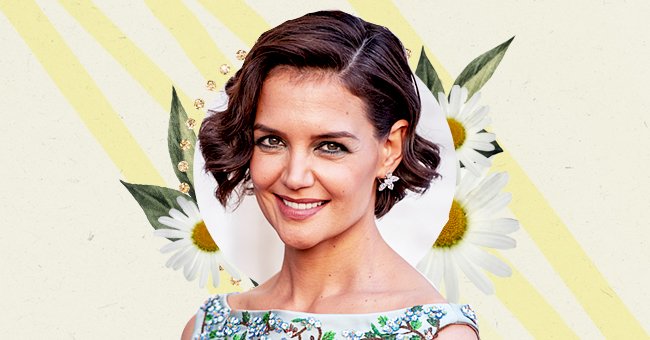 Katie Holmes Reveals Skincare Secrets To People Magazine
Katie Holmes is one of the most beautiful women in Hollywood, especially without makeup. The famous actress revealed the secrets to her perfect skin recently, and we are all glued to the instructions.
When one thinks of Katie Holmes, one might think of her young and fashionable daughter Suri. Then, they would recall her public marriage and divorce with Tom Cruise, but the very first thing they'd think of is her beauty.
Katie's natural beauty shines through in the 'Beautiful People' issue for People Magazine. Read more to explore the skincare and beauty secrets the 42-year-old shares during her bare-faced interview.
Ageing Graciously
Katie Holmes has been part of the industry for decades, yet she hasn't given in to the pressure to look young. Although she may not look a day over 30, the 42-year-old reveals that she embraces getting older.
"I embrace my age with gratitude, and I don't worry about not having makeup on. My joy comes from within,"

Says Katie Holmes
Katie reveals that she does not worry about looking perfect and applying makeup every day. She also shares that she ensures to wear sunscreen and lipgloss daily instead of a full face of makeup.
A Healthy Diet
Like many other fresh-faced stars, Katie cites a healthy diet for her glowing and fabulous skin. She confirms that she drinks plenty of water and eats tons of vegetables to keep her skin radiant and healthy.
"I drink a lot of water and try to eat a lot of vegetables to keep my skin as healthy as possible,"

Says Katie Holmes
Many stars take a similar holistic approach to their beauty, such as Jennifer Lopez and Regina King. Clearly, our mothers had something going when they encouraged us to drink water and eat vegetables.
Skincare Go-To's
Since Katie does not wear plenty of makeup, she prioritizes skincare in order to feel beautiful. Katie reveals that she wears a generous amount of hyaluronic acid serums and moisturizers to take care of her skin.
She also reveals that she cleanses her face every morning and evening as a skincare practice. While most of Katie's beauty secrets are accessible, she confesses her affinity for Dr. Sturm products that celebrities love.
"I am a big fan of Dr. Sturm, I regularly get [her] facials and use her products."

Says Katie Holmes
Although the products are pricey, Katie graciously shared the details of her favorite from the collection. Katie reveals she loves the Brightening Serum, Hyaluronic Serum, and Face Cream from Dr. Sturm's selection.