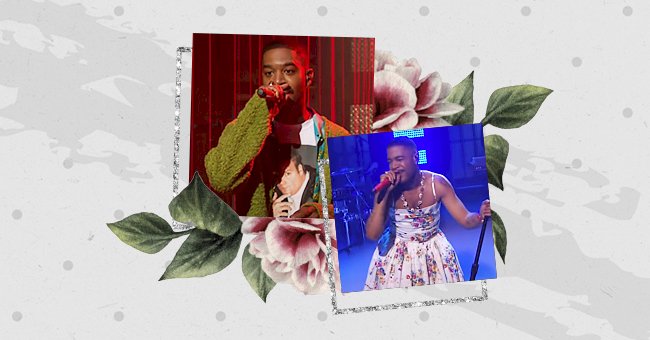 Kid Cudi Pays Tribute To Kurt Cobain During SNL Music Performance
Kid Cudi was the musical guest at Saturday Night Live last week, and he gave a showstopping performance. His outfit choices also gained plenty of attention as fans pointed out the hidden tribute.
Kid Cudi appeared on Saturday Night Live last weekend alongside host Carey Mulligan. The musician performed two songs on the NBC Studios stage, and fans couldn't help but notice his special clothing items.
The 37-year-old artist wore a graphic t-shirt, green cardigan, and floral dress that caught everyone's eye. Read more to discover the Kurt Cobain and Chris Farley tributes behind Kid Cudi's performance outfits on Saturday.
Remembering Farley And Cobain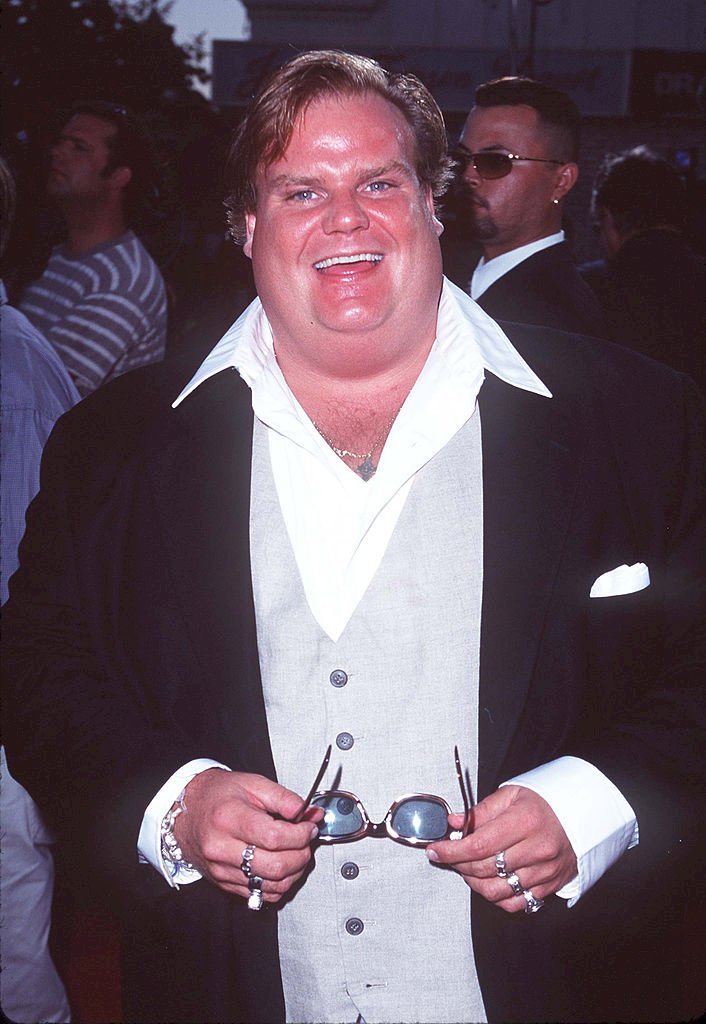 Getty Images
Chris Farley is an American comedian and former SNL cast member who passed away in 1997. Farley's cause of death was an overdose of a combination called the 'speedball,' which consists of cocaine and morphine.
Chris was 33 years old when his brother found his dead body after struggling with addiction for years. Farley reportedly sought treatment and rehabilitation for drug abuse and obesity 17 times in his final years.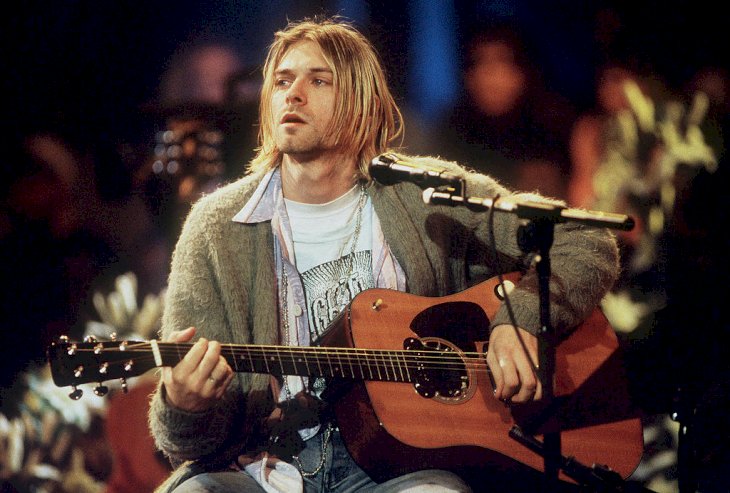 Getty Images
Kurt Cobain was a musical artist and the frontman of the famous rock band Nirvana. Cobain also suffered a tragic death at the tender age of 27 in 1994. The cause of death is suicide by gunshot.
Similar to Chris Farley, Cobain struggled with drug abuse and sought out rehabilitation before his death. Unfortunately, his experience with anxiety and depression drove him to an untimely death that stuck with many.
Kid Cudi's Tributes
Kid Cudi has been open about struggling with drug abuse and mental health for many years. Cudi has equally been honest about Kurt Cobain's impact on his life and art and even honored him with a tattoo last year.
Kid Cudi performed songs 'Tequila Shots' and 'Sad People' during his appearance on Saturday. Cudi performs 'Tequila Shots' in a graphic T-shirt honoring the late Chris Farley for the first appearance.
He also wears a green cardigan that references Cobain's infamous 'Unplugged' performance outerwear. For the second performance, Kid Cudi wears a floral, spaghetti-strapped floor-length dress by Off White.
The dress honors Cobain's famous 1993 floral dress moment on the cover of 'The Face' magazine. Kid Cudi's tributes fell close to the 27th anniversary of Kurt Cobain's tragic suicide, making them even more special.
The Tables Turned
After the appearance, Kid Cudi tweeted about honoring the late musician and thanked Virgil Abloh for the dress. This acknowledgment was confirmation of Cudi's tribute to some of his heroes, which is fantastic.
Interestingly, Cudi also appeared in an SNL short alongside Pete Davidson and Timothee Chalamet that night. Davidson and Chalamet are both friends of the musician who they've revealed to be an inspiration.
Cudi leaned on Cobain for some of his musical and mental health awareness inspiration and, in turn, inspired others. Pete Davidson once revealed that Kid Cudi's music helped him through his depression.
Timothee Chalamet also shared that advice from the musician helped him when he was in a tough spot. It seems as though the tables have turned for Kid Cudi, and we celebrate his ability to impact others positively.