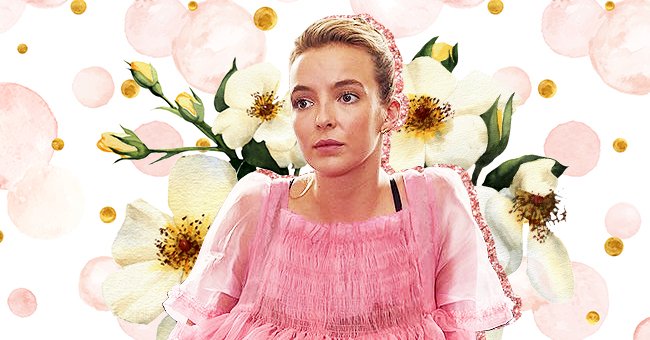 'Killing Eve': 5 Eye-Catching & Stylish Outfits Worn By Villanelle
The Emmy nominated show has one of the most loveable villains on television. Our girl crush on the quirky assassin grows stronger with every season; the obsession won't stop.
Villanelle is a fun-loving, cold-blooded assassin with a killer fashion sense to match. The Killing Eve villain has us wrapped around her finger with her hilarious, sometimes sweet, sometimes scary characteristics.
Her out of this world charm is externalized in her sense of style. We see her affinity for designer garments, perfumes, and extravagant interior design from the first season. Villanelle has countless memorable fashion moments in the show, and we've summed up five of our favorite looks to drool over once again.
The Famous Pink Dress
One wouldn't imagine that an assassin would wear a dramatic tulle dress on a casual day. Villanelle exceeded all of our expectations of a hardcore murderer in this hyperfeminine pink item.
The professional hitman paired the Molly Goddard dress with a pair of cutout boots for an edgy effect. She topped the outfit off with gold fly shaped earrings that truly reflected Villanelle's quirky side.
Lady In Red
A lady in red is always a sign of danger and adventure, and Villanelle offers nothing less than that. This co-ord was the perfect outfit for the dramatic season 2 finale.
The jaw-dropping episode deserved a jaw-dropping look with none other than a Gucci belt accessory. Villanelle's career may be high risk, but the pay is certainly worth these luxury fashion picks.
Mismatched Power Suit
Villanelle arrived dressed for the job in this equestrian printed blazer matched with striped silver trousers. The fashionista put her twist on business chic in true playful Villanelle style. Her frilly collared purple button-up blouse was the perfect fit with this special formal outfit.
Silky Pink Pyjama Look Outfit
Who could ever forget the season 2 scene where Villanelle told a fashion influencer to get a real-life? Her striking monochromatic blouse and full skirt ensemble gave us an editorial moment.
The look was styled to perfection, as per usual, with a pair of vintage Christian Lacroix earrings to match. We still daydream about the blouse and gold earring pairing til this day.
Mourning in McQueen
What better way to grieve a lost love than in an Alexander McQueen gown and a theatrical polka dot veil? If we had to pick the ideal outfit to wear to kill our crush, this would be it.
Villanelle can't stand the idea of removing her thematically appropriate veil when the request presents itself. The above concludes that nobody should feel the right to ruin such a carefully curated element.