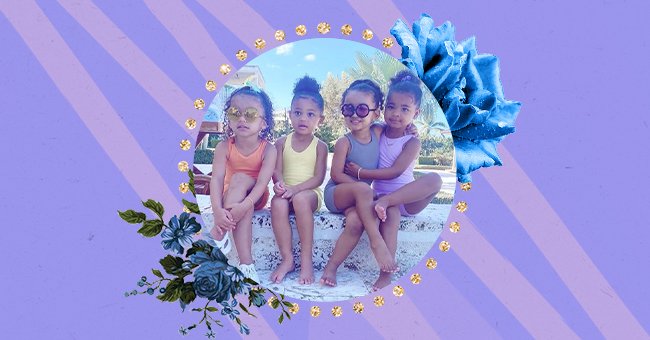 Kim Kardashian Built Miniature Hidden Hills In Backyard
The Kardashian kids' will soon have a luxy mini castle version of Michael Jackson's Neverland ranch, called "Lil' Hidden Hills" town.
Kim Kardashian has decided to spend her fortune gifting her four kids with a lavish tiny village built in her Calabasas backyard. According to Hollywood Life, the mini-town features a LEGO castle, a Starbucks, a KKW Beauty Boutique (with a bright red sign with 'West Diner' written in the front) , a fire station, and more.
According to Daily Mail, the 40-year-old celebrity builds a Lego castle that comes complete with two royal blue slides and two defensive towers for the kids to climb up to and peer down on their pals.
The little "Lil' Hidden Hills" street also comes complete with its own road, an archway leading to the town, and a gate enclosing the area.
The latter playground dream comes right after Kim and Kanye's divorce announcement. As the kids are still too young, the younger ones don't know what's going on, except for North, the oldest, revealing a source to Hollywood Life.
The same source told Hollywood Life that Kim sat down alone with her kids to say to them that Kanye was leaving the house:
"Kim and Kanye been living like this for so long. The last year has been exactly like this where they've been living separate lives both physically and emotionally, so whether there has been paperwork or not, they have not been living in a conventional marital situation."

Exclusive source tells Hollywood Life
The Kardashians haven't personally addressed the issue, but Kim has already filled the divorce and Kanye West isn't living in their Calabasas mansion anymore.
During an episode of The Kyle & Jackie O Show, Kris Jenner, the mother of the K-klan, has finally said something about it:
"I think it's always going to be hard any time ... you know, there's a lot of kids. The good thing about our family is that we are there for each other and supportive and we love each other very, very much — so all I want is for those two kids to be happy. And I want the kids to be happy. That's the goal."

Kris Jenner on the Kyle & Jackie O Show