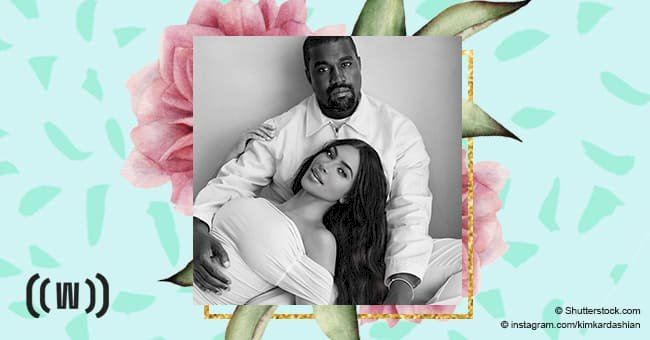 Kim Kardashian Officially Filed For Divorce From Kanye West
Reality TV star and beauty mogul, Kim Kardashian, has officially filed for divorce from her rapper husband, Kanye West.
There have been rumors swirling for quite some time now that the pair might be heading for a split, but it was confirmed on February 19th when Kardashian filed for divorce. The split comes after a tumultuous year of outrageous public statements and humiliations from Kanye West aimed at his wife.
Kardashian is seeking joint custody of her children both physically and legally with Kanye West. The star has not yet spoken out about the divorce on any of her social media channels.
The couple has been married for six years and together for ten, but their marital problems came to a head last year during West's run for president. West revealed that he and Kardashian had considered aborting their first daughter, North, but decided against it.
It was other allegations that he made through a series of tweets that sparked the beginning of their marital problems, which they seemingly worked on for a while but couldn't overcome.
Reports have suggested that West spent a lot of time on the pair's ranch in Wyoming, while Kardashian stayed in Calabasas. West was also obviously absent from many vacation photographs posted in the last year.
West was only seen for one day at Kim's birthday celebration last year, fuelling the divorce rumors even further. The pair has since discussed how to go about splitting their properties and other assets.
Kardashian had previously been incredibly supportive of Kanye, speaking publicly about how he is not a bad person but rather misunderstood. Unfortunately, Kardashian could no longer handle the emotional stress.
Kim's Social Media Radio Silence
Kardashian was uncharacteristically quiet on social media leading up to the divorce announcement, broke the silence with a touching birthday tribute to her father on Instagram. She sweetly asked her father to come and visit her in a dream.
She shared a photograph of her and her sisters posing with their late father. The photo boasts a young Kardashian Clan smiling and content.
Kim's Team & Future Focus
Kardashian is being represented by attorney Laura Wasser who has previously represented many other celebrities in divorce proceedings, but Kardashian is in law school too. One of the reasons she filed for divorce is to spend more of her time and energy focusing on law school.
She also has a thriving business and four children that need her attention. Kardashian has since posted about her business and an awe-inspiring painting that her eldest daughter, North, painted, although she has not removed West's surname from her Instagram handle.