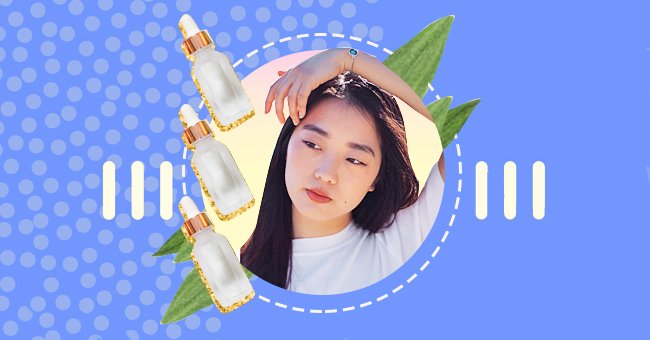 Korean Beauty Trends That Everyone Should Try
By now, Korean beauty trends have become a benchmark for the beauty industry. From popular sheet masks to using a BB cream, most people have introduced products inspired by Korean beauty trends into their daily routines.
The K-Beauty industry along with brands like Sulwhasoo, Laneige, Mamonde, and Hera, who partner with top-tier Korean celebrities like actress Song Hye-Kyo, Park Shin-Hye, and BLACKPINK's Jennie, are always on the hunt for the next big thing in beauty, skincare, and makeup. Here are five Korean beauty looks for 2020 that everyone should try if they want to keep up with the current trends.
1. Soft Brows
"People are moving away from harsh, straight brows and are favouring softer shapes. We try as much as possible to follow the natural shape of the brows, with a very slight arch."
Instead of the brows being a focal point in the look, they should seamlessly work with the look to highlight and frame the features on one's face. To get the look try using brow powders like the Laneige Brow Shaping Kit. Use a small dense brush or sharp brow pencil (the Innisfree Autoeyebrow Pencil is a great option) to draw in little hairs.
Look for formulas that have a softer finish and toned down pigmentation. Slowly build up the brow to the desired look to avoid a hard line. Allow your natural brow hairs to peek through and guide the end result and shape for a natural finish.
2. 3D Masks
Amorepacific has been working on a Tailored 3D Mask with Korean 3D printing company Lincsolution since 2017. The skincare product uses a smartphone app to measure the user's facial dimensions, diagnose their skin and then share the information with a special 3D printer. The printer then uses the information to print a tailor-made hydrogel face mask based on the information.
3. Skincare Diet
From 2018, a new diet swept through Korea. However, it had nothing to do with weight loss. The "Skin-Care Diet" that has gained popularity over the years sees many Koreans stepping away from the famous 10-Step Routine.
Instead, many are opting to focus on a streamlined skin-care regimen. Some have mastered the slimdown so effectively they are using only two or three steps.
4. More Blush, Less Contour
If you are stressed out that you're going to be ditching most of your products to keep up with the trends you're probably right but at least you'll be holding on to your blush products. A rising trend this year sees a change in the technique of blush and contour.
More and more artists are appearing ith blush applied higher above their cheekbones to give off a shy, demure look. Some even have it running across their nose too. As for the harsh contouring, that's being ditched to accommodate the more natural, soft looks. HERA beauty chalks it up to people not wanting cakey skin anymore.
5. Seamless Matte Complexion
"The biggest trend right now is matte skin expression and the use of matte colors. In order for matte skin expression to be optimally set though, skin condition has become more important than ever."