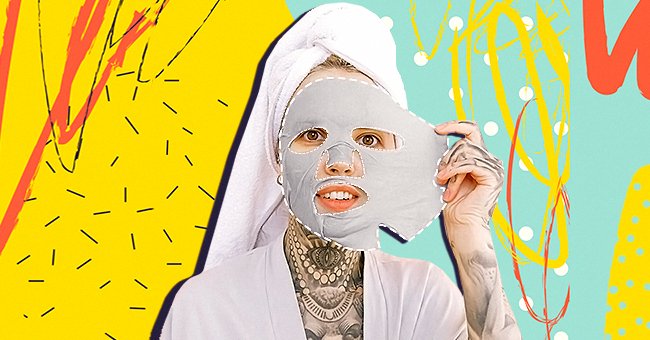 Korean Skincare: 7 Skin Method
The ultimate goal for skincare lovers is skin that is bouncy, radiant, clear and full of hydration. We are all after the glow that one normally gets only from a 90-minute intensive five-star facial.
Korean beauty bloggers once again uncovered the trick to the hydration treatment that would give us exactly what we wanted. What started as a three-skin method is now the coveted seven-skin method.
What is the 7 Skin Method?
7 Skin Method is the method of applying up to 7 layers of a hydrating toner or watery essence on the skin. Bloggers found that layering on three to seven layers of toner or an essence-and-toner-in-one immediately after cleansing helps give skin the desired plumped look.
Koreans refer to products like toner and essence as "skin." Thus the method is called the seven-skin method. It might sound excessive but the idea is to add extra hydration and plump up the skin. Experts explain that by layering on toner or essence, your skin is more hydrated by the time you get to the rest of your steps meaning you will need to use less product to add hydration and can focus on other problems.
Application
The best time to apply your toner layers is straight after cleansing and/or exfoliation. It should come before serums and moisturizers. If your skin is dehydrated and in need of repairing it will feel tight. In this case, do 7 skins every night. It can also be done in the morning as it can add a glow under makeup but keep in mind that everyone has different skin and the aim is to feed dehydrated skin as it needs it.
Cleanse your face as you normally would.
Pat face dry gently.
Apply the first layer of toner to the face while it is still slightly damp. Use a cotton pad or your hands to apply the first layer. Start from the inside of your face and sweep the toner over your nose then gently upward and outward. Spend time focusing on the driest areas of the face.
Repeat step 3 five more times. After that seventh layer, continue the rest of your skincare routine like serums and moisturizers. Keep in mind that in the summertime you may not need to follow the seven layers with many other products as your skin will already be supple so simply seal it in with moisturizer.
Tip: The method is aimed at priming your skin to absorb the rest of the products in your routine and to also hydrate the skin. Thus it can be adjusted to suit your skin needs. Many who do the seven-skin method only do it weekly. The rest of the week they do a cut-down version called the three or five-skin method. While others do all seven layers every day or every other day.
Choose Your Toner Carefully
A key thing to keep in mind is that the toner you choose plays a huge role in the results you will see with this method. It is advised to avoid toners with synthetic fragrances, alcohol or any cleansing or exfoliating properties such as products that are marketed as a toner, essence and cleansing water-in-one.