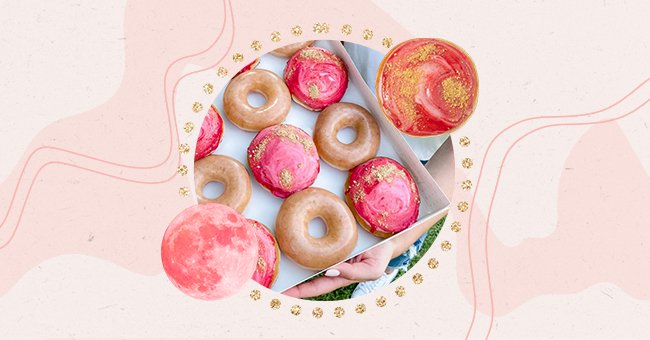 Krispy Kreme Is Releasing A Strawberry Moon Doughnut
The moon's energy has been wild this year. We have had four consecutive supermoons, and it seems like there is so much new energy coming into our worlds daily that it is sometimes difficult to keep up with.
However, the energy and the supermoons are not over just yet. We have one more supermoon coming up, and while it won't be the last one this year, it will be bringing some intense energy with it.
Krispy Kreme has decided that to honor the supermoon, they will be releasing a donut that celebrates it.
The Supermoon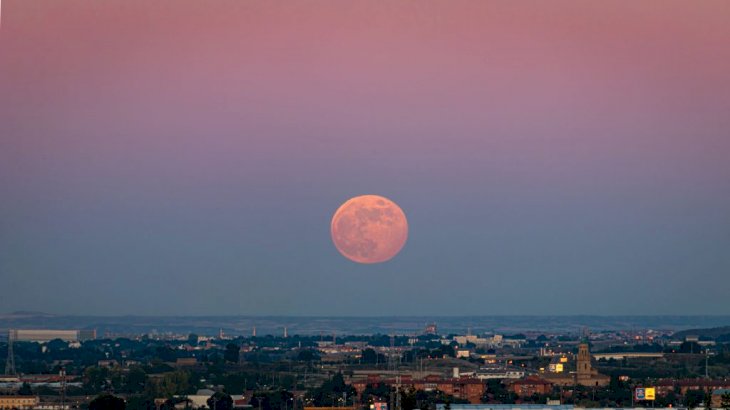 Shutterstock
This month's supermoon and is going to be bringing us some incredible new energy and clarifications. Mercury being in retrograde over the past couple of weeks has had many of us feeling as though we're going insane, but the supermoon is going to be a great way to wrap all of that up.
The strawberry supermoon is named in this way because it occurs during strawberry harvesting season in the northern hemisphere. It will be bigger and brighter than any usual moon, which means the naked eye will more easily see it.
Krispy Kreme has decided to take advantage of this month's supermoon's cute and sweet nature and create a doughnut dedicated to it.
The Doughnut
In the past, Krispy Kreme has participated in many special events doughnuts and has commemorated special occasions by creating doughnuts that match the theme of the occasion or offering special offers on those days.
They recently participated in national doughnut day and offered free donuts for the year to anybody who arrived at the store with their verified COVID-19 vaccination cards. The chain is no stranger to taking advantage of the publicity.
The strawberry supermoon doughnut is the latest notch on a belt of many special occasion doughnuts for the world-famous donut chain.
How Long
The strawberry moon doughnut is gorgeous and enough to make anybody go starry-eyed, but if you want to get your hands on this doughnut, you're going to have to act fast because it is a super limited edition.
By that, we mean that the doughnut will only be sold for one day. Yes, you read that correctly. If you're looking to get some strawberry and Graham Cracker deliciousness in your belly, you will have to head to Krispy Kreme on June 24th to get your hands on it.