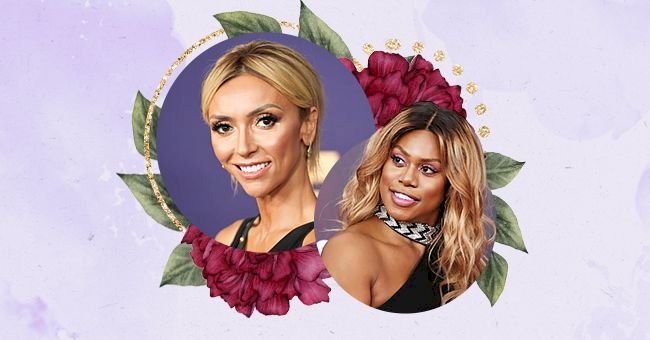 Laverne Cox To Replace Giuliana Rancic As E! Red Carpet Host
Growing up, I loved watching E!'s coverage of the red carpet and seeing all the gorgeous outfits and flawless hair and makeup on my favorite celebs. However, one thing that I didn't realize made the whole experience was Giuliana Rancic as host.
She was vibrant, funny, and gorgeous in her own right. However, after many years as the host of E!'s red carpet, Giuliana Rancic is stepping down and making way for another queen to take her place.
E! has a brand new red carpet host, and we already know that she will kill it out there!
Giuliana Rancic
E! has recently seen quite a few of its long-standing hosts leave the channel for new adventures. Ryan Seacrest and Jason Kennedy announced earlier this year that they would be moving on to new projects.
The channel has also seen flagship shows like 'Keeping Up With The Kardashians' leave the channel, and it seems like this is all making way for brand new talent with a fresh perspective for the channel.
Giuliana Rancic announced on Sunday that she would no longer be hosting E!'s red carpet events and would instead be moving on to something new by "hanging her red carpet heels up and trying on a new pair of shoes."
Rancic hosted E!'s red carpet for twenty years, and it is sad to see her go, but it has been an incredible twenty years in which she has reported on some of the most glamorous events ever and spoke to some of the most popular celebs of all time.
While the entire channel seems to be having a makeover, it is no surprise that E!'s new red carpet host is somebody more significant than life with extensive knowledge of both beauty and fashion, especially on the red carpet!
Laverne Cox
Following Giuliana's announcement, most people could not believe that she was leaving the channel. Still, many people found the issue of who would be hosting much more pressing than the issue of Giuliana leaving.
We could not have E! red carpet coverage without a host! There would be nobody to interview the celebrities and tell us about their outfits and hair or find out whether they were enjoying themselves.
Enter Laverne Cox. Laverne announced that she would be the new host of E!'s red carpet events via her Instagram page. She said she was humbled and honored to be taking Giuliana's position and thanked Giuliana for setting the bar as high as she did.
Laverne also said that she used to wake up early on awards show days specifically to watch the E! events and was honored to be the one hosting them from now on. We can't wait to see Laverne on the red carpet soon.