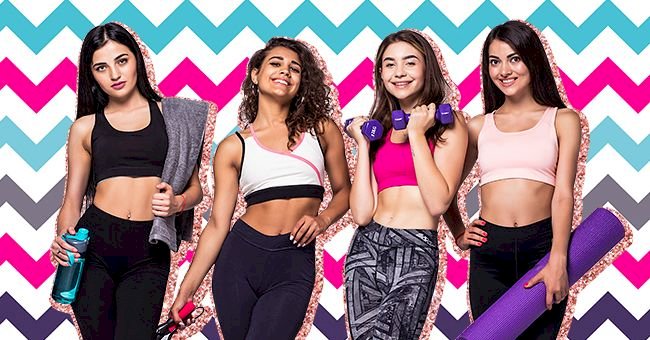 Leggings With Pockets Every Gym Body Needs In Their Closet
The new selling point for ladies' clothing should be, "It has pockets." From the dress to gym clothing, I think we would buy it just for the pockets.
We are starting to experience outside again, meaning going to the gym will be back in full swing. Leggings are essential to wear to the gym. They are also a versatile piece of clothing because it can be part of your casual wear.
Leggings with pockets can come in handy anywhere and anytime. They allow you to store your smartphone, keys, or cards when you're not using them. As you look to get some leggings for exploring the outside, we've compiled the best that you can buy.
Best Value Leggings With Pockets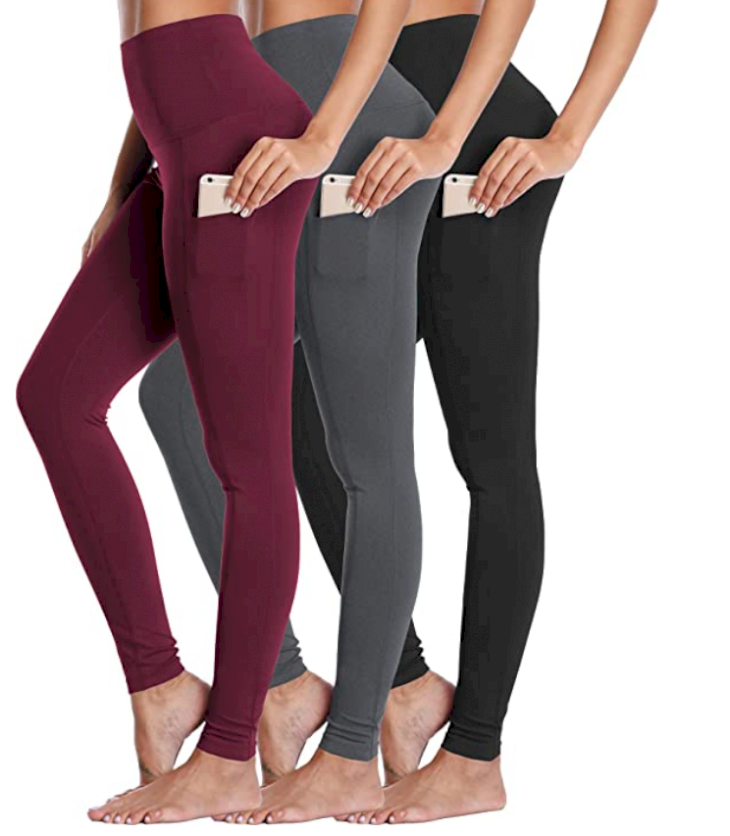 amazon.com
Let's start with a fantastic deal. For the best value, you get three-pack leggings. You can also choose from other pairs that come as a single pair or a set of two. They also come in different colors, are high waisted, and can be worn at the gym for any workout type.
"These workout leggings are the best ones I've purchased. I love the double pockets. So functional. I have an iPhone XR, and it tucks completely in, and you have another pocket to put whatever you want in."

A Verified Reviewer
Leggings For Cold Weather With Pockets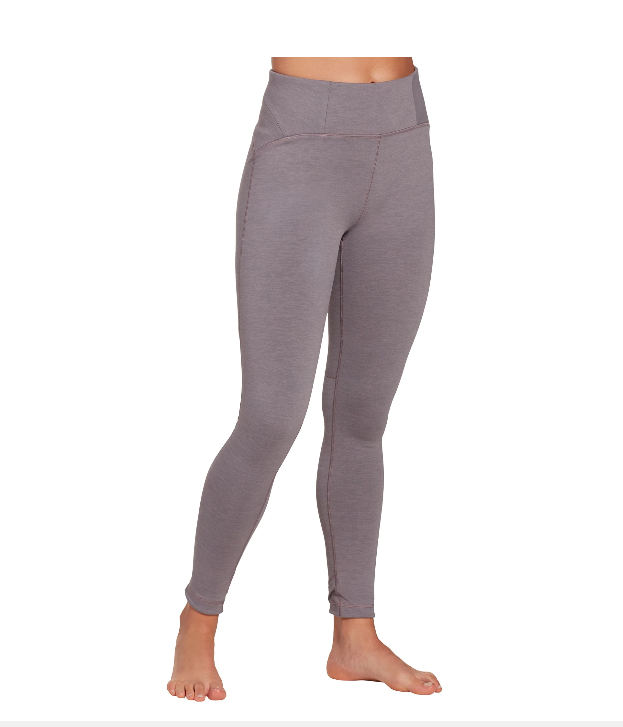 CALIA by Carrie Underwood
When the temperature drops, you'll need something warmer. The CALIA™ by Carrie Underwood would be ideal for cold-weather workouts. It is made with a lightweight material that provides warmth without the added bulk and has an invisible zipper pocket at the left waistband and a back waistband pocket.
"These pants are super comfortable, soft, and they stay up! I need five more pairs in other colors! NOW!"

A Customer's Review
Cropped Leggings With Pockets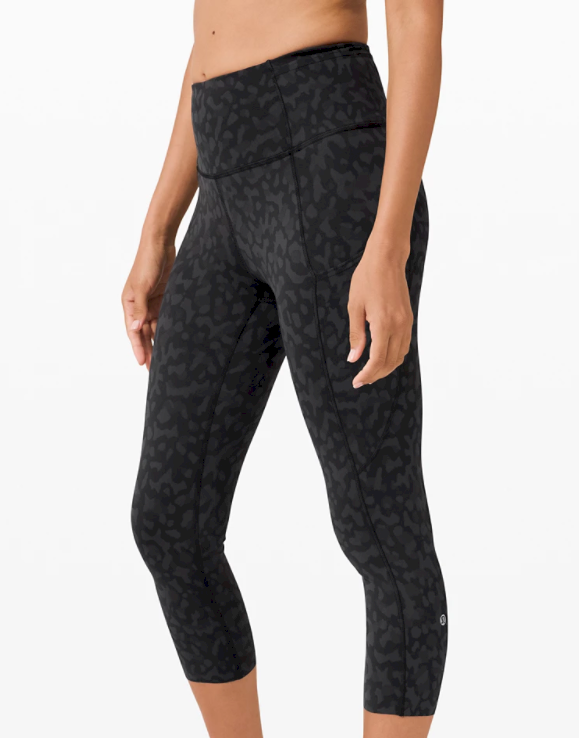 shop.lululemon.com
Cropped leggings with three pockets? Yes, winning! These leggings are lightweight and ideal for running or walking your dog. Just wear them anywhere!
"These are perfect! Lightweight, all the pockets you need, and stay tight during workouts and runs."
The Best Soft Leggings With Pockets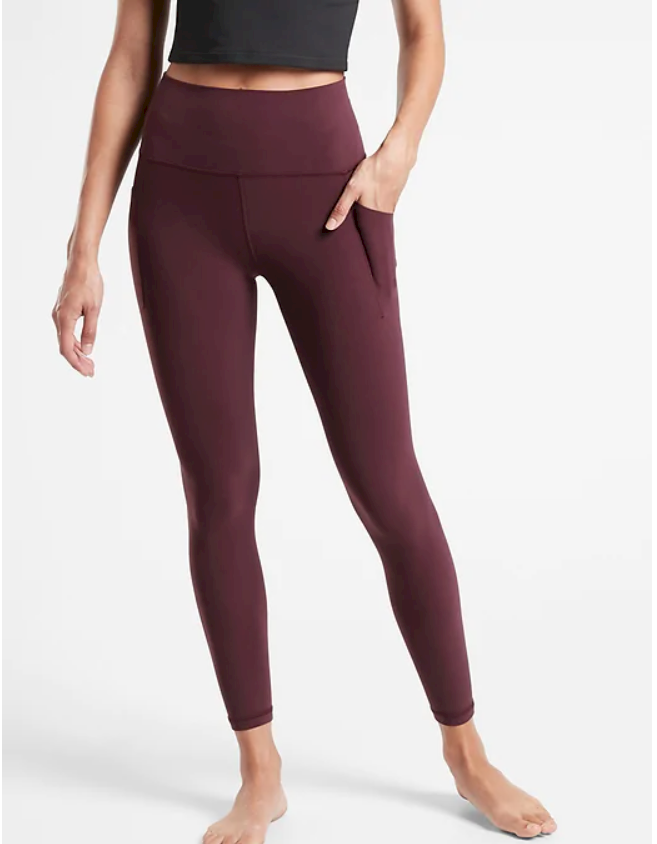 Athleta.gap
Soft and Shapely, I think that description deserves to be in my wardrobe. Having leggings that are buttery soft, they feel like a hug, girl I'd buy in all colors. The most ideal for this would be the Athleta Salutation Stash Pocket II 7/8 Tight.
Use them for walking, workouts, tennis, biking; you name it. The slash pocket is roomy enough for a phone or a tennis ball. I seriously want one.
Lace-Up Design Leggings With Pockets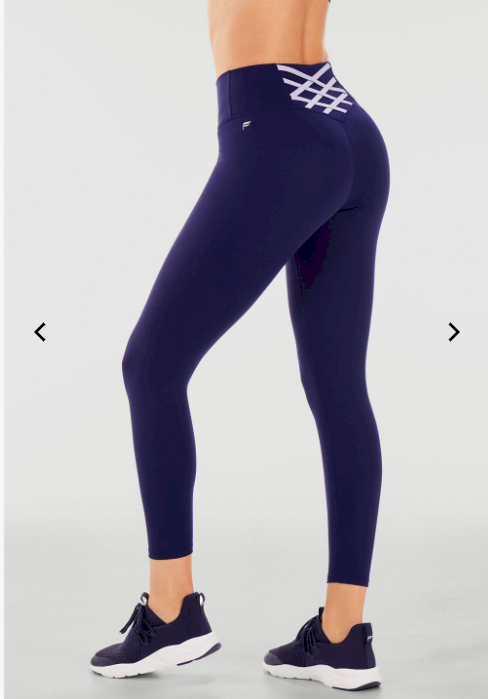 flabletics.com
We've talked about practical aspects of leggings, from their soft, breathable material to the wear in cold weather leggings. Now let's add some cool and edgy fashion to it.
High-waisted leggings with lace-up details. It is a stylish design that's also packed with plenty of performance features. Reach for this when you're boxing, squatting, and everything in between.