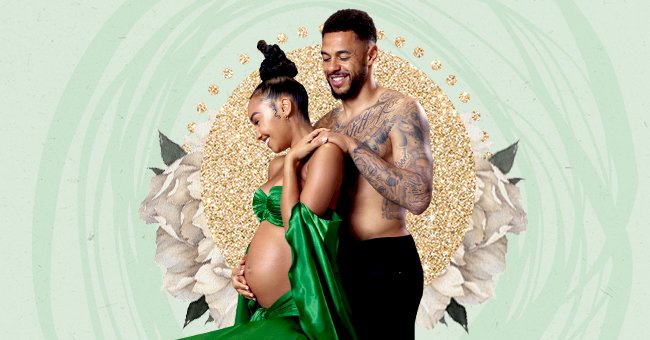 Leigh-Anne Pinnock Is Expecting Her First Baby
It has been a great year for famous babies. Many celebs have been posting pregnancy and birth announcements since early this year, and it doesn't seem to be stopping anytime soon. With each new month comes a flood of pregnancy and birth announcements.
Some have been anticipating for a while and excitedly welcome when they arrive. Some have been kept a secret or are quietly slipped into the world only to be announced later as a complete surprise to everybody.
Today's celeb baby announcement is somewhat shocking, but only because this celeb hid her pregnancy so well.
Leigh-Anne Pinnock & Andre Gray
Leigh-Anne and Andre met and began dating in 2016 and were engaged in May of 2020 after four years of dating. They announced their engagement via Instagram, and the announcement was met with a lot of love and many well wishes.
The couple has since gushed about one another on their respective social media pages, always calling each other 'My Fiance.' Pinnock has even shared a video of the two embracing and listening to a song that they will play at their wedding.
It is clear that the couple is madly in love, and although there has been no mention of when the wedding will take place or any other news surrounding their impending nuptials, the couple has something new to celebrate, which they recently announced.
Baby Gray
In an Instagram post on the fourth of May, Pinnock posted a gorgeous series of photographs from her maternity shoot. The photo series features Pinnock herself cradling her bump and then her fiance Andre standing behind her and cradling her bump, too.
The pair look ecstatically happy in the photographs, and the caption revealed that having a baby is something that the couple has been dreaming about for quite some time now. It is clear that their baby is already so loved.
However, in the pregnancy announcement, we can see that Pinnock's bump is already quite large. The pregnancy is already quite far along, meaning that Pinnock has been hiding her pregnancy.
She has done this by cleverly wearing baggy but trendy clothing out in public and posting mainly close-ups of her face or throwback photos on Instagram so that her belly was not revealed too early. It is a clever way to enjoy the pregnancy privately for a while, and we wish the family nothing but love, happiness, and success in the years to come.
Leigh-Anne has since thanked the team that helped them to bring the pregnancy shoot to life and has said that she feels "beyond blessed".