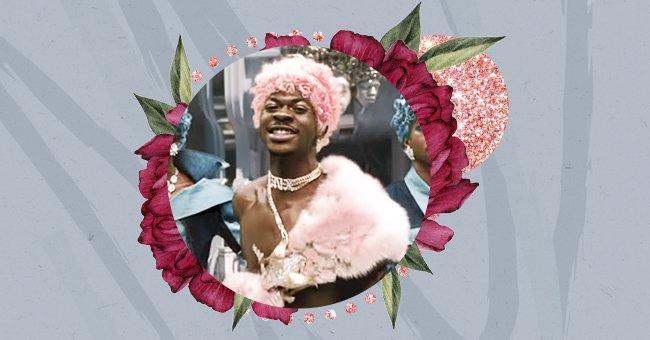 Lil Nas X Responds To Backlash Over Montero Music Video
Lil Nas X went from country rap artist to a conservative's controversial nightmare in a weekend. The young star released a music video for 'Monetro' and sent shockwaves through the internet.
Lil Nas X gained fame in 2019 from his hit debut country and hip-hop hybrid song 'Old Town Road.' The unique single was an instant hit and got millions of streams, plays on TikTok, and views on Youtube.
'Old Town Road' may have shot Lil Nas X into stardom, but it's his latest projects that have us talking. Read more to see why Lil Nas X's most recent music video has everyone up in arms and see his response.
Montero Music Video
Lil Nas X dropped his single 'Montero (Call Me By Your Name)' on Friday and sparked controversy like no other. In the explicit music video, Lil Nas X slides down a stripper pole to hell and gives the devil a lap dance.
However, the biblical imagery does not start and end with this particular scene. The video begins with Lil Nas X in a depiction of the Garden Of Eden, where the serpent seduces him before he's sent to trial.
After his encounter with the serpent, Lil Nas X is shunned and stoned before he rises to the heavens. If the stripper pole to hell isn't shocking enough, wait until you see the end. Spoiler alert, the devil dies.
The music video for 'Montero' was released with the song on Friday and has gained 53 million views since. In the piece, Lil Nas X explores his sexuality and references the popular romantic movie 'Call Me By Your Name'.
Bring In The Controversy
As you can imagine, not many people were impressed with Lil Nas X's core strength as he slid down that pole. More people were more concerned with the alleged 'satanic' imagery in the music video than anything.
Many right-wing Twitter users, parents, and even politicians weighed in on the 21-year old's new song. Plenty referenced the popularity of 'Old Town Road' amongst children to explain why Montero was inappropriate.
Along with his song release, Lil Nas X also dropped a few Nike 'Satan Shoes' that caused concern. Governor Kristin Noem was one of the outraged people to comment on the controversial sneakers.
Lil Nas X's Response
Lil Nas X is pretty active on Twitter, so he was fully aware of all the backlash his music video was getting. The rapper is no stranger to replying to tweets and comments about him, and he did not hold back this time.
Those who argued that Lil Nas X did not think about his underaged fans were met with clever clapbacks. Many parents vowed never to let their children listen to 'Old Town Road' again, but Lil Nas X wasn't phased.
The artist continued to promote 'Montero' despite the backlash and released a touching letter to his 14-year-old self. In the letter, he explores being silenced and shamed as a gay man and eventually breaking out.
Not all parents are outraged over 'Montero' since Lil Nas X shared a supportive message from his dad. His father expresses his pride for him and even acknowledges the creativity behind the new project.