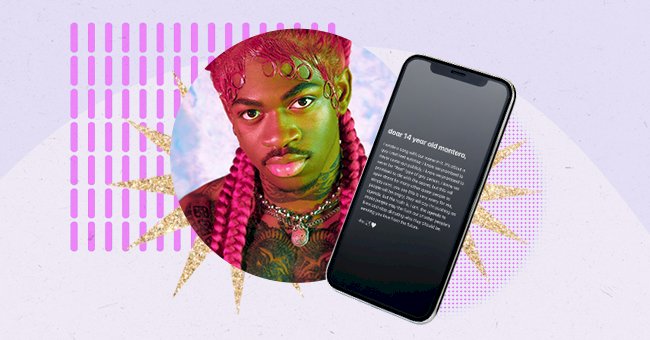 Lil Nas X Writes Letter To Himself About Coming Out
We all know "Old Town Road" singer Lil Nas X. He has had a super successful career so far and has a loyal fan base that fiercely defends him in any situation. The star is an incredibly talented man with so much going for him.
In June of 2019, which is pride month, Lil Nas X came out as publicly gay. To some, it was a shock, and to others, it was not news; however, Lil Nas X was supported by many and was praised for coming out.
It seems like that was never his plan, though, as was revealed in a letter that the artist wrote to his 14-year-old self.
The Music Video
Recently, Lil Nas X released his song "Montero," named after himself. The music video was released, and it sparked immediate outrage. The rapper is wearing clothing that some deemed controversial, and the music video received a lot of backlash.
Many people were angry at the almost biblical scenes depicted alongside such controversial lyrics and clothing. Others were upset by the visuals of Lil Nas X and the devil in intimate positions. The entire music video seemed to be just too much for some people to handle.
Lil Nas X has since spoken out on the music video, but he remains unapologetically himself and has not allowed the controversy to bring him down. In fact, all the controversy has done is boost views on the music video.
The Letter
Shortly after the song was released, Lil Nas X wrote a letter to himself at fourteen years old and explained what the song meant and why he came out as gay, even after promising himself that he never would.
In the short letter addressed to a younger him, he explains that coming out has and still will help many people in the LGBTQ+ community to "simply exist". Lil Nas X also explains that while he is scared about what people will say about him, it was something that he had to do.
Lil Nas X says that he is fighting for people to be able to be who and what they want without anybody else having any say in it. In the letter, he says he wants people to stop dictating what others should be. He ends off the letter by sending his fourteen-year-old self-love from the future.
As usual, Lil Nas X's fans were highly supportive, showing their love for the music video and the letter on Twitter and in the comments under the music video on YouTube.