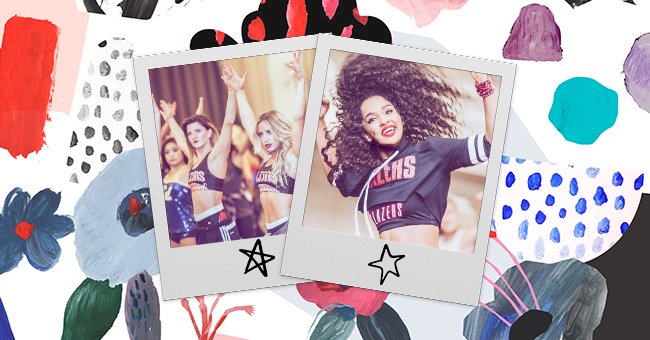 Lindsay Rosenberg Is Changing The Perception Of Pro Cheerleaders One Photograph At A Time
Most people you ask about cheerleaders would probably have nothing much to say about them. The talented women have always been presented from the male gaze, but one photographer changes that.
We would be lying if we said that there weren't any stereotypes when referencing cheerleaders. From the time we are young children, cheerleaders are portrayed as ditsy young girls who do nothing but smile and jump.
Cheerleaders are merely just a pretty supplement to a male's sport to some, but that isn't the reality. Photographer Lindsay Rosenberg challenges this perception with her camera skills and empathy.
Lindsay Rosenberg's Work
Lindsay Rosenberg is a Los Angeles-based photographer who shoots men and women from all walks of life. Some of her subjects have likened their shooting experience with Lindsay as a 'coming of age' moment.
After each shoot, Lindsay takes a polaroid of each of her subjects to hang on a wall. This gesture indicates that photography isn't just another job for Lindsay, and each subject lives on with her forever.
"She kind of made me feel like my dreams were possible,"

Says Frida Dawson, Lindsay's former client, and current assistant
Lindsay has expressed that most of her art is only possible because of the client's performances. She views, treats, and shoots them as the star, reflecting in a lot of the images she has shot in her career.
Changing The Lense
Lindsay has an affinity for shooting professional cheerleaders because it allows her to challenge the male gaze. Rosenberg explores women's perception in society as an outcome of the male gaze, which she shifts.
"When some sports photographers glance over, and there's a beautiful woman there, they're just going to shoot her the way that they see her, which is just probably...a girl jumping up and down."

Says Lindsay Rosenberg
Lindsay is one of the few female photographers in the NFL, which has exposed her to the biases cheerleaders face. She took notice of the reductive ways in which cheerleaders were presented and fixed it.
Lindsay's female gaze allows her to shoot cheerleaders for what they indeed are; strong female athletes. She sees these women as people instead of accessories for the field, which makes her images extra special.
A History Of Discrimination
It is no secret that professional cheerleaders face exploitation from the sports teams they work for. Over the past few years, more and more cheerleaders have come out to speak against the mistreatment.
The NFL has plenty of money, but cheerleaders have had to file lawsuits for things like wage theft. Former Oakland Raiderettes have even revealed that they were paid $1250 for an entire season in one case.
Rosenberg photographs these women from a different angle as a way to change society's perception of them. Many call for the removal of cheerleaders, citing their practice as outdated, but that defeats the purpose.
Lindsay explains that one cannot empower women by taking away their livelihood. It is on us to shift our perspective and see humans and athletes instead, which can only happen if they are not only visible but also seen.