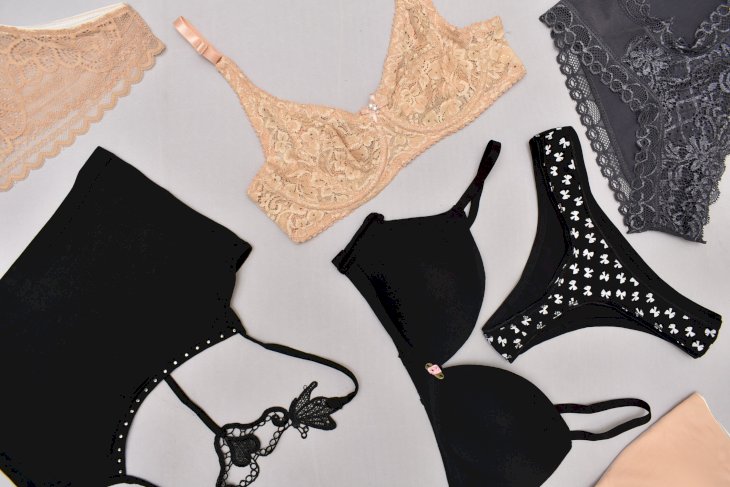 Lingerie Designed To Spice Up Your Sex Life
When you've been in a long term relationship be it marriage, living together, or just dating for a few years, there are some things that we start taking for granted. Many times we end up slacking when it comes to putting in some effort or we fall into a tedious routine.
Breaking the monotony can be difficult but it's not impossible. One sure-fire way to reignite the spark in the bedroom is lingerie. While the endless racks in Victoria's Secret may seem intimidating, taking the time to figure out what's going on will pay off in the long run.
Lingerie comes in a variety of styles and silhouettes. We have created a guide to the five most basic styles or pieces that you may want to try out if you are a beginner.
Basic Matching Two-Piece
The most basic lingerie set is probably already sitting in your cupboard. A two-piece refers to a matching bra and panties set.
From lace-trimmed to form-fitting, these come in a variety of sizes, colors, and cuts. A good tip would be to invest in a flirty set in your partner's favorite color to catch their attention on a normal weekday.
A Teddy Or Bodysuit
A teddy is usually a one-piece item. It is designed to resemble a bodysuit in that the bra and panty are attached to each other.
Teddies offer great support and usually fit like a glove. These are a great way to boost your confidence when you are conscious of certain parts of your body.
Corsets
One of the most alluring and sexy pieces you can own is a corset. While corsets were once only for wearing under dresses, the 18th-century fashion gave rise to a lingerie style that can be used to highlight your sexy curves while tucking away any lumps or bumps that make you nervous.
Corsets can be paired with a garter belt or a cover-up like a sheer dress. When picking your corset look for ones with steel boning to ensure comfort and quality.
Babydoll Chemise
When you want to be sexy but comfy at the same time, grabbing a babydoll or a chemise is the perfect solution. From simple silk to gorgeous lace trim, these are far from boring.
A chemise is a longer length style nightdress that lands around mid-thigh. While a babydoll is usually shorter and ends just under the panties.
Garter Belt & Body Chains
Garter belts and body chains can add a touch of sexy provocativeness to a simple lingerie set. Not so much a piece of lingerie, but the perfect accessories to complete your look.
Garter belts have become so popular that some brands now sell three-piece sets. This is a typical two-piece but with an added matching garter belt.