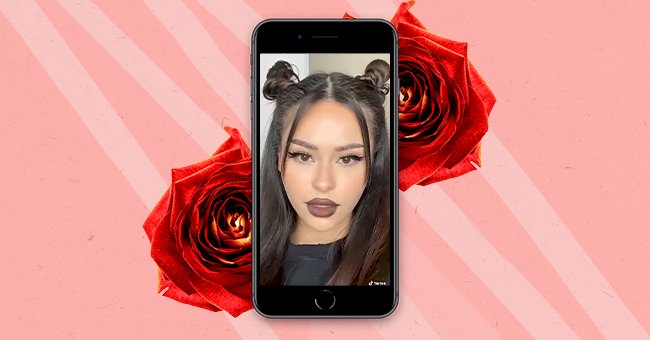 'Lip Wings': A Glimpse Into The Bratz Doll Inspired New Lip Lining Trend
The girls are back. We are talking about Yasmin, Sasha, Jade, and more. Remember them? The Bratz dolls had, for the better part of the early 2000s, had us by a stylish chokehold. They had killer style, funky backstories, and rocked makeup looks way beyond their time.
Looking back, the Bratz doll makeup was comparable to the heyday of 2017 makeup. The focus? Full lips. Ah, that era. It was a simple time when Kylie Jenner explained that she only overlined her lips to achieve this focus.
Since then, we have learned about the efficiency of dermal fillers (seriously, your overlining skill can only do so much). However, there is no denying that full lips are still a highly desirable feature. Gen Z's are leading the way by recreating a prominent feature seen on Bratz dolls called 'Lip Wings.'
What on Earth Are Lip Wings?
From TikTok to Instagram, Lip Wings are making a gorgeous appearance. Put simply; Lip Wings is a lip lining technique inspired by the famous full lips seen on dolls. Specifically, Bratz dolls.
How Do Lip Wings Work?
The effect is similar to overlining your lips for a fuller, poutier look. However, they also change the shape of your lips sans surgery. The lip shape is drawn to extend the shape of your lips upwards through an upward tick.
How to Achieve Lip Wings
Great! You've seen the looks, and you are convinced this style is for you. However, you do not want to look like the Joker. Like the TikTok girls, you want to start with a sharp lip liner. This ensures you nail your definition to the T. Remember to purse your lips for a tighter line.
Next, shape your bottom lip as usual. For the top lip, shape your cupids bow as usual, but you want to flick them upwards slightly when you get to the outer corners, just as you would do for a cat-eye. After, join the outer corners of the bottom lip to the new flick.
The Lip Wing Effect
When done right, you should look like you have a steady pout 24/7. Make sure to use a steady hand; otherwise, you will look less like the main character and more like the villain. If a pencil is not working out for you, you can use a thin angled brush for more control.
Matte or Glossy?
One last thing it's always great to do your makeup in natural light so you can get an accurate representation of how it looks like. Also, the finished look is your choice. You can go matte or glossy; either way, you'll look great.