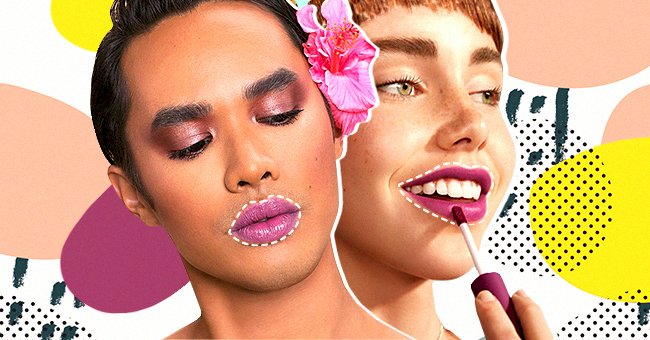 Lipstains That Will Last All Day And Give You The Perfect Pout
South Korea's beauty industry has brought us many amazing products from sheet masks to pimple patches, but one product, in particular, has caught the attention of even western brands. Lip tints and lip stains boast formulas that are no-fuss, long-lasting color.
Brands like Tonymoly, Innisfree, and Etude House made these quick and easy pout paints famous. Now brands like Lancôme, Revlon and Buxom are introducing their own version of the Kbeauty staple. Here are some of the prettiest lip stains on the market.
1. Revlon Kiss Cushion Lip Tint
The Revlon Kiss Cushion Lip Tint comes with a twist top dispenser that fills th velvety sponge applicator with the product. The product has a moisturizing, coconut oil-infused formula that comes in ten stunning colors ranging from a deep purple to a muted nude shade.
To apply the product, the instructions recommend tapping it onto the center of your lips to achieve the popsicle style lips that are still popular in the K beauty world. For a bolder and dramatic look, apply firmly over the entire lip.
2. Innisfree Vivid Cotton Ink
The Innisfree Vivid Cotton Ink boasts a formula that is "Intense like ink, comfy like cotton!" The product has a matte finish but is also extremely moisturizing with cottonseed, camelia, mango seed, and avocado oils.
It glides onto the lip easily and leaves a velvety finish. The long-lasting lip tint comes in 13 stunning shades that promises to leave a beautiful stained look long after the initial pigments have worn off.
3. I'm Meme I'm Tic Toc Tint Lip Cashmere
It has a satin finish and comes in15 different shades. The lip pen is simple to use and requires you to simply click-up the pigment using the button at the bottom and then gently swipe it across the lips.
4. 3CE Velvet Lip Tint
This lip tint boasts an ultra-smooth formula and extremely is long-lasting. Best of all, it comes in ten different shades to flatter any skin tone.
5. Kaja Cushy Vibe High-Pigment Lip Stain
Boasting a super-lightweight creamy formula, this is a lip stain that treads very close to liquid lipstick territory. Once the pigment wears off it leaves an even and still pigmented stain. It is great for those who only have time to apply lipstick in the morning and forget about it.