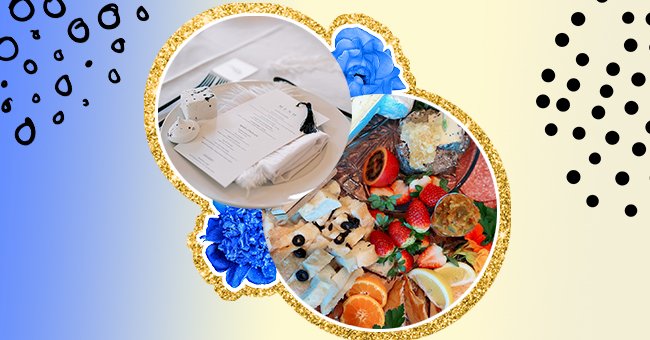 Lockdown Prom: 10 At-Home Prom Ideas If The School Dance Is Canceled
COVID-19 has changed how we do so many things, from celebrations to attending school or working. We are trying to navigate new ways of doing everything, including prom.
We are now working from home when we can, avoiding gathering with larger crowds of people and avoiding malls at all costs. The virus has no end in sight, which means we have to become more innovative with our milestone celebrations, too.
This is a guide on how to create your home-prom. It's just like homeschool, only with no homework, and you get to dress fancy.
Start by deciding if you would be comfortable having a few close friends at your house for the prom or if you're okay with the entire senior class in your living room. After you've done this, you can decide who gets sent an invitation.
The guest list doesn't have to be lengthy, and it doesn't have to include everyone. It could be just you and your three closest friends. It will still be just as memorable.
Once you've decided on your guest list, it's time to move on to invitations. Your invitations can be as simple or as fancy as you like. As long as they have all of the relevant information on them, you're set to go.
If you decide not to send a group text at 11:59 pm the night before and want something a little fancier, you can have invitations printed and drop them in the invitees' mailboxes.
There's no prom without a theme. Just because you have prom at home doesn't mean you can't decorate as if you have a hall or gym to host the prom in. It's probably even more remarkable that you would get to decorate your prom.
The massive advantage of decorating your own prom is that you don't have to have a lame theme like Starry Night, but admittedly that is a classic.
The fact that this is a home prom probably doesn't leave you with much space for decorations, but don't let that stop you from making it memorable. You can add small decorations all around or just have one giant statement decoration somewhere.
Whichever you choose, make sure it sticks with the theme that you've decided on so that all of the elements complement each other. Doing this will ensure that your home prom looks professional.
Just because this is an at-home prom doesn't mean you shouldn't get all dressed up. However, if you were quite relieved that you'd be able to wear sweatpants to your prom, that's great too. This is the beauty of the home prom, no obligations.
You can decide what the dress code is for your home prom. You could even let others determine how they would like to dress, which is not usually an opportunity you get with any other prom that you would go to.
Similar to the outfit, your makeup doesn't have to be done perfectly, but you can go completely over the top with it if you would like to. You could even have your makeup done and wear sweats; it would be an interesting choice of outfit, but it's your day, and there are no rules!
It could be fun for you and a bunch of your friends to go and get your makeup done together, or even to do each other's makeup. You can make this day as unique as you want it to be.
Depending on how fancy your home prom will be, you will need a menu of some sort. If you're ordering three large pepperoni pizzas, you probably don't need a menu. However, if you're serving a three-course meal, a menu is essential.
Your menu will have to fit your theme. Your actual dishes can be whatever you want them to be, but if your theme is Starry Night, you might want to add a star or two as decoration for the menu.
You'll need to create a menu that can actually be achieved without a professional chef's help, so try to keep the menu simple. A chicken or pasta dish is always a good idea, especially if you have many people to feed.
Snacks and finger foods are also a good idea to have around while taking your photos as people will pick at these kinds of things while they wait for other people. Snack plates are also always popular among the dads and brothers who don't want to partake in the photoshoot.
You've sent your invites, your aunt and grandma are in the kitchen cooking up the menu you decided on, and your mom and dad are arguing about fairy lights somewhere in the garden. You're all dressed up with a prom to attend.
You will need to take photos to commemorate this special, albeit bizarre, day of your prom. You don't have to get an actual photographer; your smartphones will do just fine. Adding a feature somewhere that can act as a "photo wall" is a good idea for this. This can be anything from some fairy lights to a wall of artificial flowers.
Once you've eaten your meal and taken all of your photos, plug your phone into a portable speaker and dance the night away.
The one downside to a home prom is that you and your loved ones have to do the cleanup yourselves. There are no janitors to help out, and if you decided on a small guest list, there wouldn't be many hands to make the work light.
You can simplify the cleanup of your prom by using paper plates and wooden cutlery. This will mean that you can easily throw the items in the recycling bin once you're all done with them.