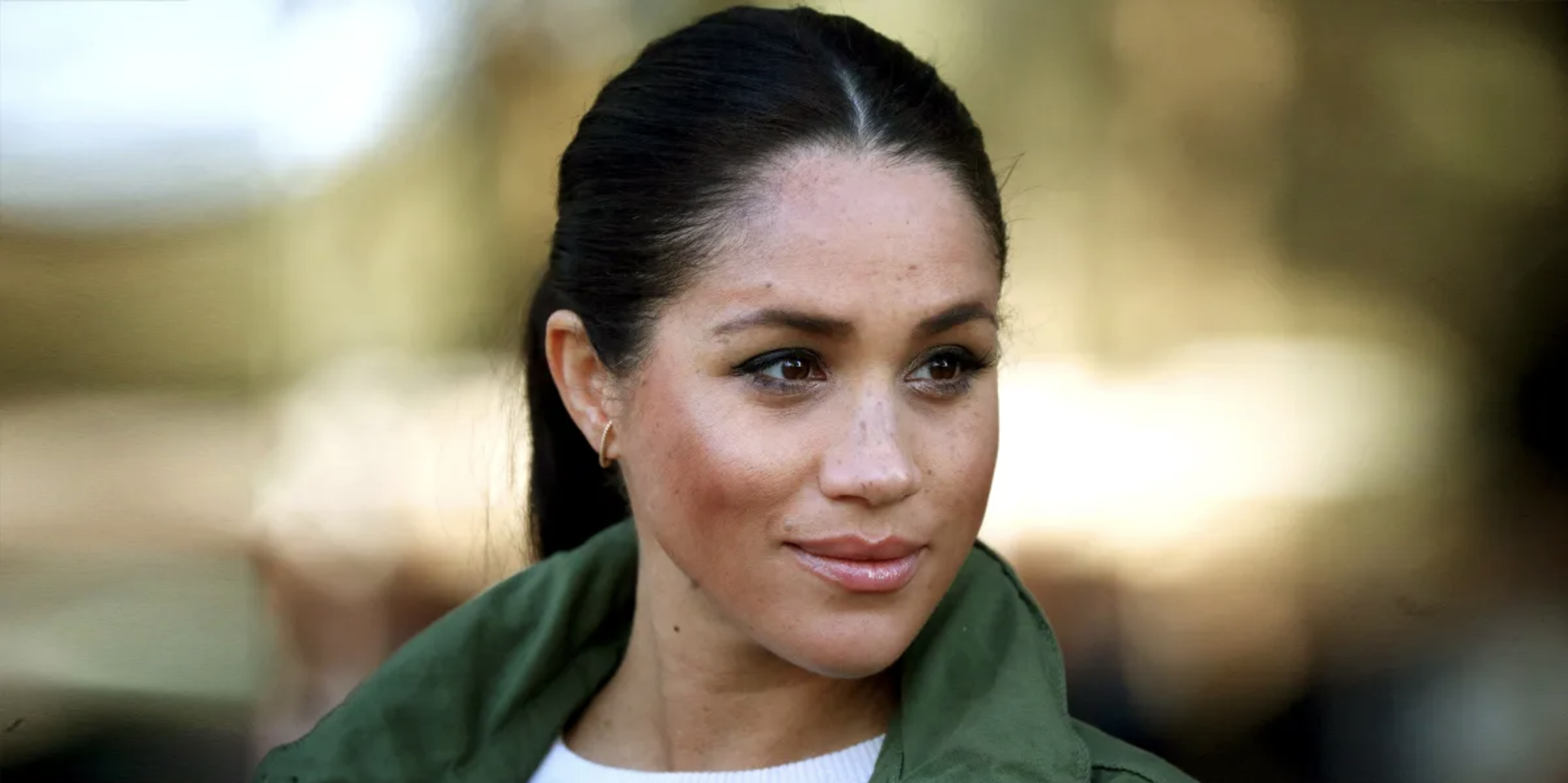 Meghan Markle | Source: Getty Images
'Looks Like She Was Cloned': Meghan Markle Accused of Plastic Surgery after Recent Appearance

A recent clip displaying Meghan Markle in a dimly lit setting as she introduces her close friend, Misan Harriman, made rounds online. This footage quickly led to a flurry of online speculation suggesting that the Duchess of Sussex may have undergone plastic surgery procedures.
Meghan Markle recently expressed her admiration for Misan Harriman, a renowned photographer who has captured numerous milestone moments for the Sussexes, praising his "unmatched eye for a good photograph" before his talk.
Harriman showed his gratitude to the Duchess for her introduction and support by sharing images of the event on social media, along with sweet words for Meghan, whom he referred to as "Meg."
However, some social media users reacted with shock to the video, questioning whether Meghan had undergone plastic surgery. One user commented that she appeared to be a clone and looked nothing like her former self, writing:
"Looks like she was cloned, doesn't even remotely look like her anymore."
Meanwhile, another person questioned the absence of her freckles. "Whatever happened to the freckles she loved so much," one tweet read, calling Markle "a grifter who gets plastic surgery to erase her heritage" to resemble Kate Middleton's features. Another person said:
"She looks like she's trying to look like Kate....that won't happen."
Many were convinced Markle altered her appearance. One fan wrote, "I called it months ago. Meghan was laying low because she was recuperating from plastic surgery."
Despite these allegations, others defended the Duchess, dismissing the plastic surgery claims as unfounded. A supporter shared a photo of Meghan with Prince Harry at a recent Lakers game, stating that Meghan's natural beauty continues to shine. The person said:
"Y'all can keep crying 'plastic surgery' we all know why because Princess Meghan Markle's face card is not declining! She is thriving in her own natural skin."
Another user curated a series of images showcasing Meghan Markle's evolving looks over the years, attributing the changes to lighting and makeup, which they explained is a common practice among black women. The person said:
"It's all about lighting, angles, and contouring. And hair straightening is something many black women do. It has nothing to do with 'erasing all traces of origin.'
Meghan previously spoke about the discrimination she faced as a biracial actress in Hollywood and the scrutiny over her appearance. In December 2017, she expressed her frustration with instances. She said:
"To this day, my pet peeve is when my skin tone is changed, and my freckles are airbrushed out of a photo shoot."
In the months leading up to her royal wedding in 2018, makeup artist Spencer Barnes discussed Meghan's evolving beauty look in an interview with ET. He maintained that while she had made some "beautiful changes" in her life, her core self would remain intact and "open up and flower."
Barnes observed that instead of elevating her makeup, Meghan had opted for a more subtle, nuanced approach, staying true to herself. The makeup artist, who has also worked with Julianne Hough and Laura Prepon., enjoyed watching Meghan's consistent authenticity.
The information in this article is not intended or implied to be a substitute for professional medical advice, diagnosis or treatment. All content, including text, and images contained on WomanlyLive.com, or available through WomanlyLive.com is for general information purposes only. WomanlyLive.com does not take responsibility for any action taken as a result of reading this article. Before undertaking any course of treatment please consult with your healthcare provider.