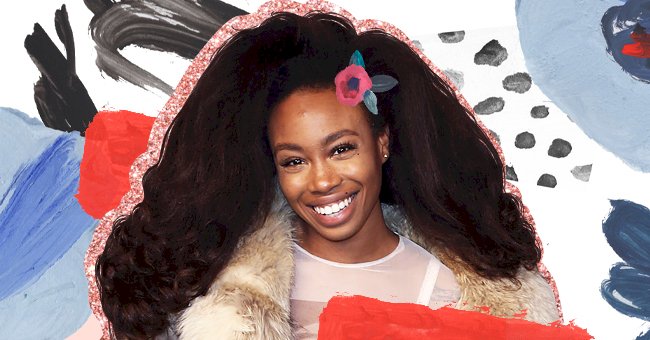 Lupita Nyong'o, Solange Knowles & More Embrace Their Natural Hair
These are the kind of pictures you want to see everywhere, all of the time. Here are five celebrities rocking with their natural hair.
A common thread with many people who have chosen to embrace their natural is their discomfort before reaching acceptance and love for their hair. It shouldn't be a series of trials and tribulations to get to the point of embracing your hair.
For as long as the inspiration is required, it will be provided. The people featured in this list also have some profound things to share about their journey's.
Janelle Monáe
"I haven't always paid much attention to my hair, but as I grew older, I found the beauty in it. I've been natural for many years now. I'm an ideas type of girl, and being natural allows me to have more versatility with natural hair. Hair is about options and showing diversity."

Shares Monáe in an interview with Essence.
Monae stands out wherever she may be. Her love for all that is out of the box, yet true to her is inspiring. She offers a reminder to live in your truth and embrace your individuality.
Solange Knowles
"I honestly was just tired of the energy surrounding my hair. So when I cut it, I didn't think about what anyone else would think."

Says Knowles tells Essence
The multi-faceted and ever stylish Solange has always been about self-expression through her body and her music. Her words often resonate with many.
Sza
The quintessential free-spirited cool girl, Sza, frequently wears her big, beautiful natural hair out and about. She cut her hair after she fell sick, and it quickly grew into the lush mane we know and love to see.
The color confident singer has rocked a wide range of hair colors from auburn to lime green. She can't get it wrong as far as her hair is concerned.
Viola Davis
"I never showed my natural hair. It was a crutch, not an enhancement. I was so desperate for people to think that I was beautiful. I had to be liberated from that to a certain extent."

Davis speaks on her difficulties accepting her hair with Vulture.
The Emmy, Oscar, and Tony award-winning actress has always taken every opportunity to inspire and talk honestly on pertinent issues. The only question is, can we stan twice?
Lupita Nyong'o
Nyong'o had previously expressed how she had always wanted relaxed hair when she was younger and when she finally was relaxed, she was less teased by her peers and felt accepted. Later, however, when she cut her hair all off on a whim, she recalls this to have been liberating.
Lupita kept her hair as a TWA for a while before deciding to grow it out. Her journey and the versatility of her hair is truly gorgeous.