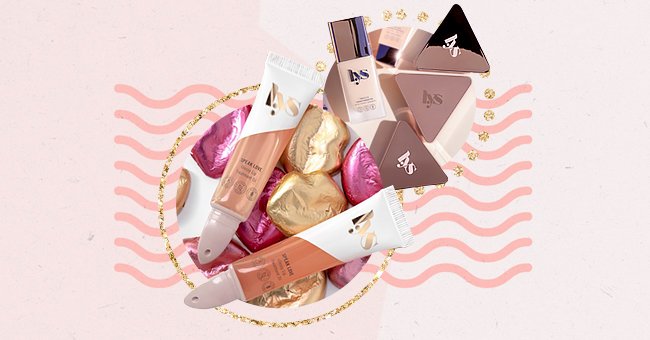 LYS Beauty Is The First Black-Owned Clean Makeup Brand At Sephora
Sephora is the makeup go-to for so many women. I have heard women say that a perfect date to them is their S/O driving them to Sephora and then leaving them there alone for the day. That's how close Sephora is to a makeup lover's heart.
Sephora's influence on the beauty industry can make or break a cosmetics line, so being featured in a Sephora is the "Mama I made it" moment for many brands. An influence like that on your cosmetics line can propel your career forward faster than you could imagine.
That is why it is so exciting that Sephora has finally welcomed its first black-owned clean makeup brand!
The Founder
Accounting degree under her belt, LYS beauty founder Tisha Thompson decided that her side job doing makeup was her passion. She began working at PUR cosmetics not long after graduating high school and climbing the professional ladder.
A good couple of years after she had started working at PUR, Thompson became the Vice President of Marketing and Innovation. This job is one that came with many responsibilities. One of which, Thompson felt, was to ensure more representation in cosmetics.
PUR released a 100 shade foundation range in 2019 because Thompson realized that women deserved more than simply acceptable foundation ranges. She realized women of every skin tone needed to be able to use foundation.
While this was a breakthrough in her career, Thompson was mindful that she needed to do more. The 100 shade foundation range, but she knew she could do better. Thus LYS was born.
The Line
Clean beauty refers to cosmetics products that have been mindfully created while being sustainably produced and eco-friendly. The products do not test on animals or contain any harmful toxins.
Clean beauty is what Tisha Thompson was after. She created her makeup line that caters to many different skin tones while remaining friendly to the environment. While there are black-owned beauty brands housed in Sephora, Thompson's is the first clean beauty one of its kind.
Each of the items in the collection has a positive affirmation attached to its name. The collection is currently made up of six products that are available in 36 shades. The Speak Love Glossy Lip Treatment is just one example of the beautiful names that each product has been given.