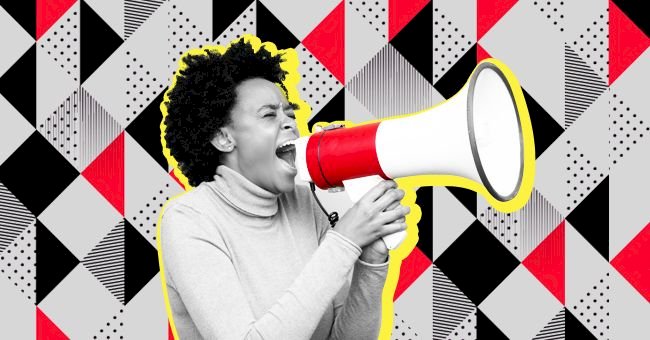 Major Brands Whose CEOs or Employees Came Under Fire For Racist Comments
Amidst the pandemic, worldwide street protests from Los Angeles to Amsterdam, London to Paris, over George Floyd's death by the police has forced organizations to take a stand. As Americans grapple with racism, brands and corporate America are being taken to task for their past and present comments.
While many fashion organizations rallied behind the Black Lives Matter movement some seemed to be on the wrong side of the issue. Here are some organizations that were forced to reevaluate their policies and scramble to salvage their image after their employees were slammed for racism. All three are now working hard to foster racial equality and social justice within their own companies.
CrossFit
"Racism and discrimination are critical public health issues that demand an urgent response."
In a shocking response, the CEO of CrossFit, Greg Glassman tweeted, "It's Floyd-19." He went on to add, "Your failed model quarantined us, and now you're going to model a solution to racism?"
Naturally, the comments sparked outrage with many of his followers calling the comments "privileged," "arrogant," and "ignorant." The criticism prompted affiliated gyms and a major sponsor, Reebok, to cancel their partnerships with the fitness regimen.
"I, CrossFit HQ, and the CrossFit community will not stand for racism. I made a mistake by the words I chose yesterday."

read a statement tweeted by Crossfit on behalf of its CEO after the backlash.
However, Buzzfeed News reported that hours before the tweets, Glassman had a Zoom call with gym owners and staff and expressed "doubts about whether systemic racism existed and questioned the motives of protests around the country." Eventually, the backlash for his comments and stance led to Greg Glassman deciding to retire and stepped down as CEO of CrossFit.
LinkedIn
In the wake of Floyd's death, LinkedIn, which is owned by Microsoft, hosted a forum to discuss racial justice. The meeting called "Standing together" was meant to allow LinkedIn's global workforce the opportunity to discuss allyship and inclusion, however, it turned hostile.
"People used the video chat's anonymous commenting feature to defend racist sentiments and question the efficacy of the protests."

revealed The Verge.
The racist comments on the chat function, Blue Jeans, left many stunned. An employee of LinkedIn told The Verge:
"The point that was most troubling for me was that this was an event in response to the protests, co-sponsored by our black employee resource group. So for them to insert those comments here was so insensitive."
As a result of the entire situation, tech companies across Silicon Valley are grappling with fostering inclusive environments. Ryan Roslansky, CEO at LinkedIn, sent out a message to staff saying that LinkedIn will no longer allow anonymous questions at meetings.
"We are not and will not be a company or platform where racism or hateful speech is allowed."

He reiterated.
L'Oréal
In 2017, Munroe Bergdorf made history by becoming L'Oréal's first transgender model. She was fired soon after that for her Facebook post, which was reported in the Daily Mail, denouncing racism after a Unite the Right rally in Charlottesville, Virginia.
However, in a slight twist of events recently, L'Oréal Paris has rehired Bergdorf. The move comes after she responded to their Instagram post in support of Black Lives Matter as hypocritical and a form of "gaslighting."
At the time, L'Oréal Paris had fired her claiming her comments were at odds with their mission to support "diversity and tolerance towards all people irrespective of their race, background, gender, and religion." Now they have reevaluated the situation.
Delphine Viguier, president of L'Oreal Paris, admitted in a statement that 3 years ago, "Munroe felt silenced by a brand, L'Oréal Paris, that had the power to amplify her voice." She added that she regretted the "lack of dialogue and support the company showed" Bergdorf and that it "should have also done more to create a conversation for change."