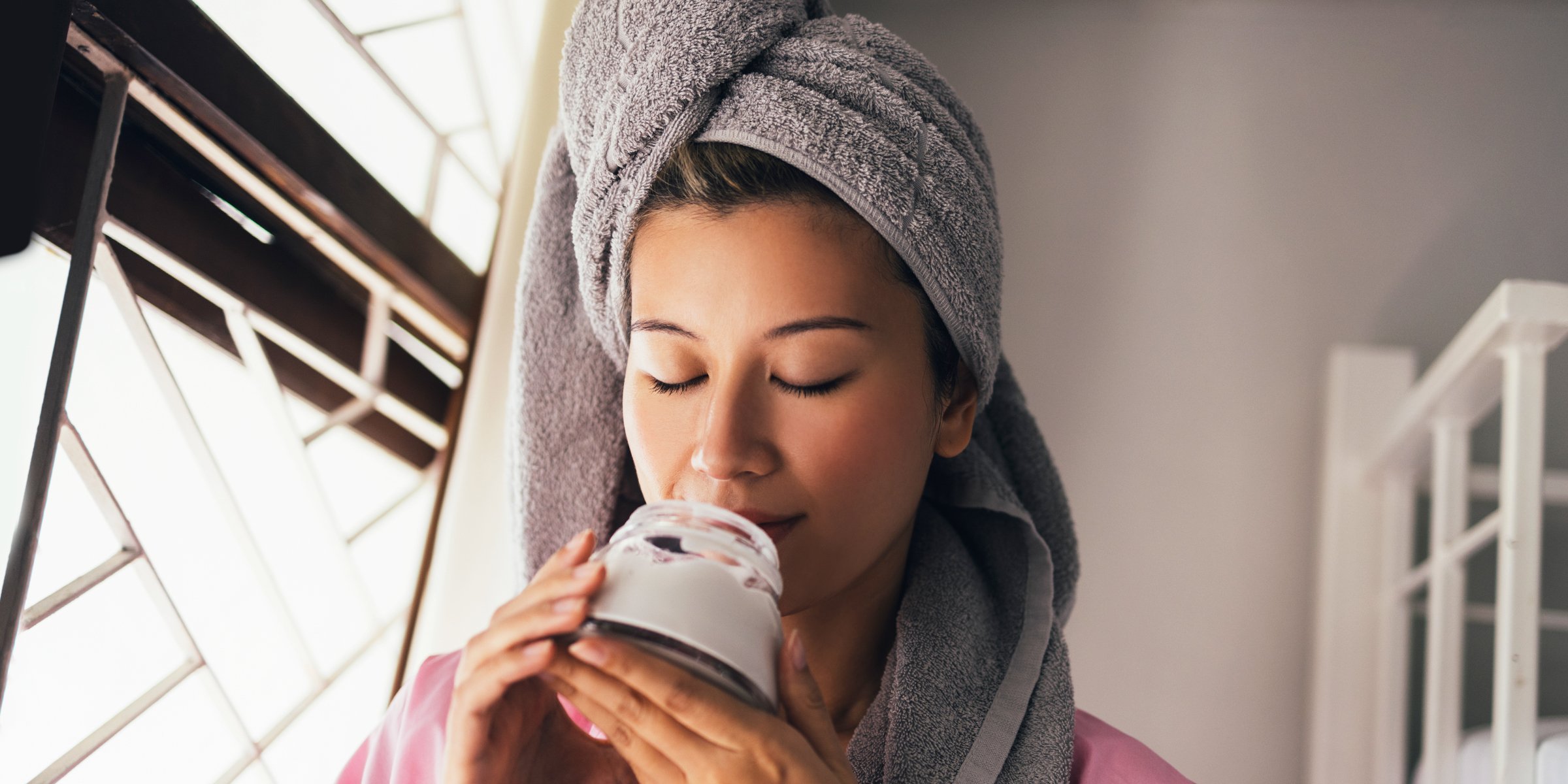 Coconut oil makeup remover. | Source: Getty Images
Makeup Remover with Coconut Oil Is Not Suitable for All Skin Types - The Different Options and How to Use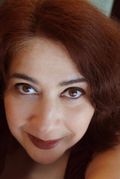 Using makeup remover with coconut oil may be the latest fad in skin care, but before you reach for that jar from your pantry, make sure it is suitable for your skin type.
Removing your makeup thoroughly is one of the cardinal rules of skincare, but what the best product for the job is debatable. Over the years, several products have been in vogue, and the latest fad is coconut oil-based makeup removers.
Yes, it's a natural product, but that doesn't mean it's suitable for all skin types. Any product has pros and cons, so learn more about coconut oil makeup removers and what they can and can't do for you.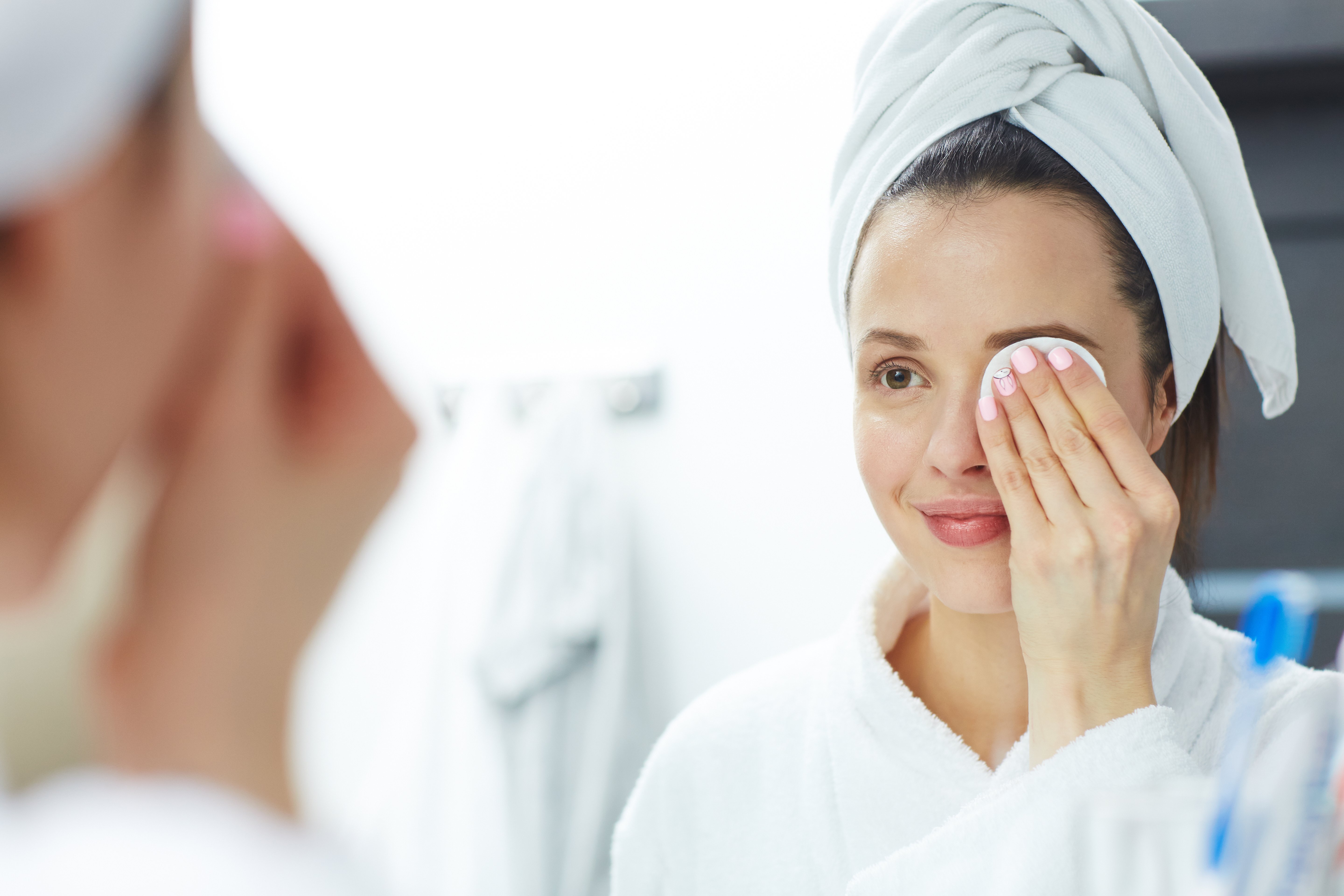 Woman removing her makeup with a cotton pad. | Source: Getty Images
Natural is best, or so many believe, and social media influencers like Pokimane are taking off their makeup and showing the world their natural beauty. But whether you want to keep using makeup or take it off, deciding what to use as a remover is crucial.
Women prone to acne may wonder if coconut oil's incredible microbe fighting and anti-inflammatory superpowers can work for them.
Some women love practical makeup remover wipes, while others swear by micellar water or cleansing foams. Coconut oil is quickly becoming the most popular oil-based makeup remover.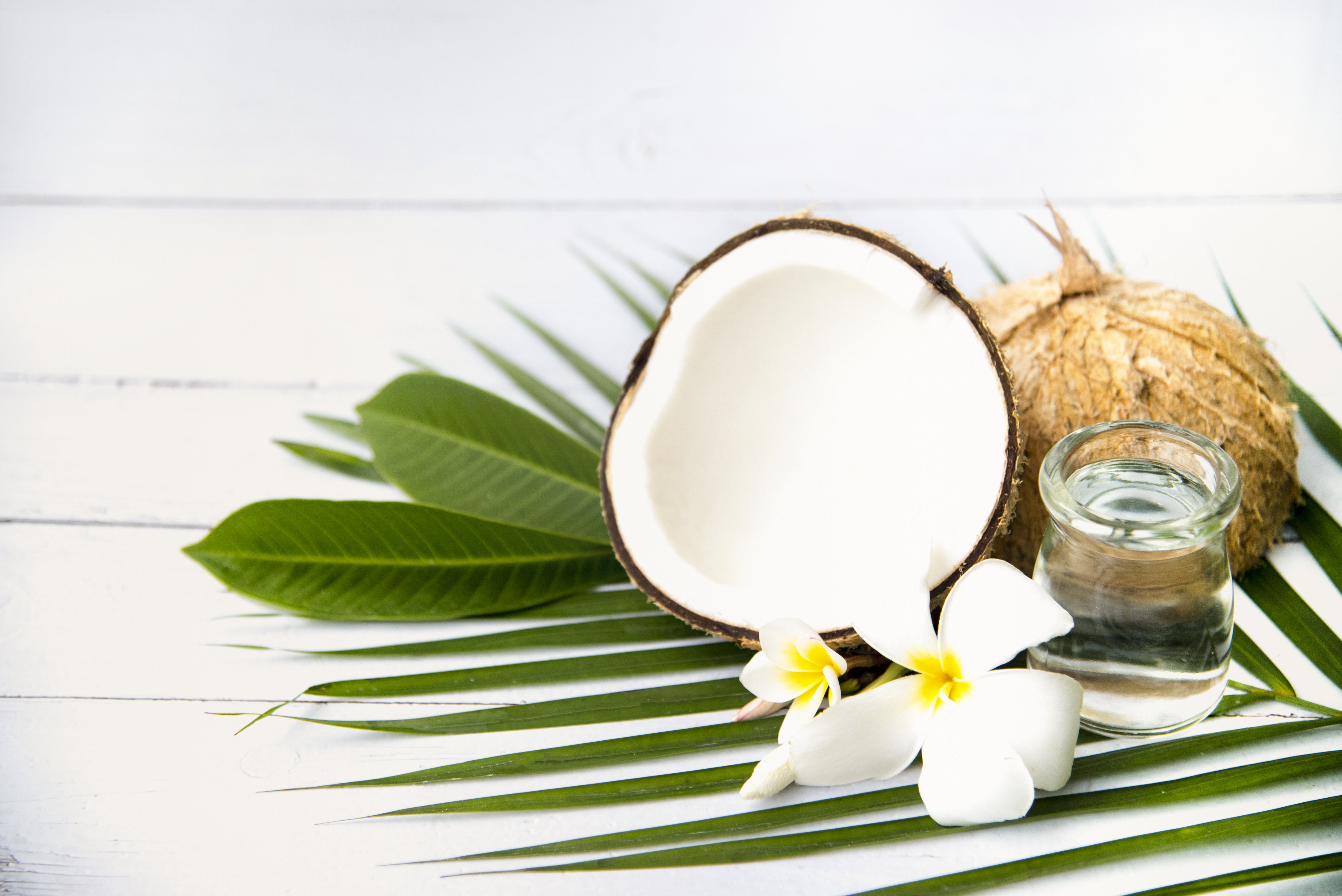 Coconuts and flowers. | Source: Getty Images
Does a Makeup Remover with Coconut Oil Work?
Coconut oil is used extensively in moisturizers, hair care, and soaps. The characteristics that make coconut oil an excellent softener and cleanser make it an efficient makeup remover.
The idea is that since most cosmetics are oil-based and oil dissolves oil, coconut oil will quickly remove the makeup and accumulated dirt and oils from exposure to the less-than-pure air of our cities.
Cosmetic chemists explain that coconut oil dissolves the water-resistant oil-based substances and pigments used to make eye shadow and mascara, effectively removing them without scrubbing or abrading the skin.
Coconut oil (a solid at room temperature) should be warmed in the hands until it liquefies, then gently applied to the face. The next step is to delicately wipe off the coconut oil with a cotton ball or swab.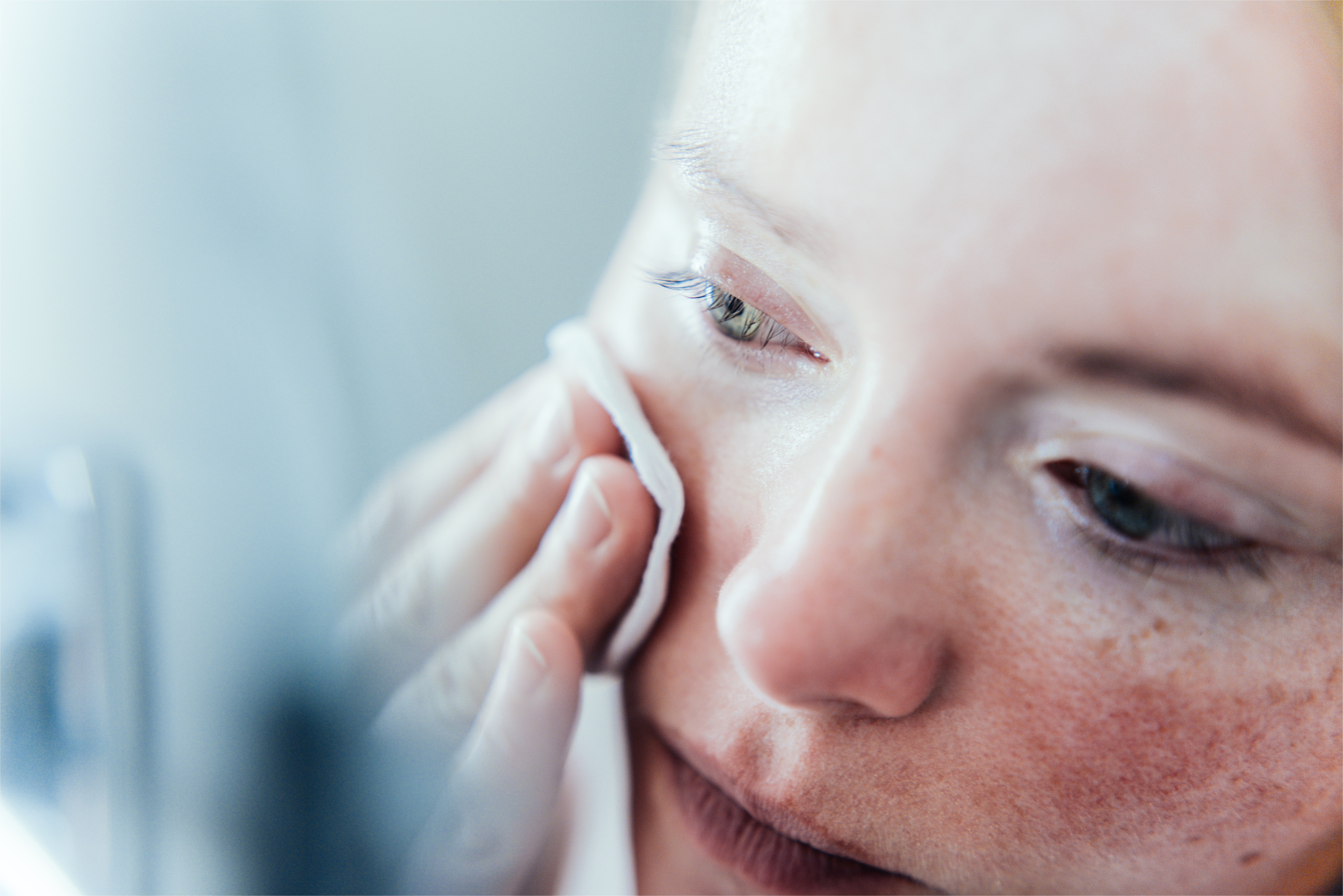 Woman removing make up. | Source: Getty Images
The Benefits of Using Makeup Removers with Coconut Oil
One of the advantages any woman will notice when trying out coconut oil as a makeup remover is how easily it wipes off the most difficult residues --and all without stretching or tugging at the sensitive and fragile underlying skin, especially in the eye area.
Ease of use is not the only advantage of coconut oil, which is known for its ability to accelerate wound healing due to its high lauric acid content, a substance with antimicrobial properties used to treat dermal infections.
Dermatologists assert that coconut oil is more than an effective makeup remover; it has the advantages of having antibacterial and anti-yeast properties and is useful as a first aid cream for dermal inflammations.
Coconut and flowers. | Source: Getty Images
Coconut Oil Has Disadvantages
So far, it sounds incredible. Coconut oil has amazing antibacterial, anti-fungic, and anti-inflammatory properties, is not an allergen, and even helps eczema sufferers -- but its oily consistency can be a disadvantage too.
In some women, it promotes the appearance of blackheads and whiteheads and clogs their pores. The coconut oil has a thicker consistency than the average cream makeup remover and may leave your skin with a shiny-waxy texture that some women will find unsightly.
Woman with problem skin. | Source: Getty Images
Using Coconut Oil on Acne-Prone Skin
Women prone to acne may wonder if coconut oil's incredible microbe-fighting and anti-inflammatory superpowers can work for them. The answer may seem confusing: it is both a Yes, and a No.
Board-certified dermatologic surgeon Dr. Dendy Engelman, stated that even though it has valuable antibacterial properties, coconut oil might not be the best product for acne.
Acne results from clogged and infected pores, and coconut oil rates a four on the zero-to-five scale rating pore-blocking ingredients; therefore, using coconut oil as a makeup remover without due care could exacerbate a preexisting acne condition.
However, coconut oil can be valuable as a hydrating product for acne-prone skin and a gentle cleanser that doesn't strip the skin of its natural protection. Acne-prone women should follow the use of coconut oil with a secondary non-abrasive cleanser to gently remove all traces of the oil from their skin.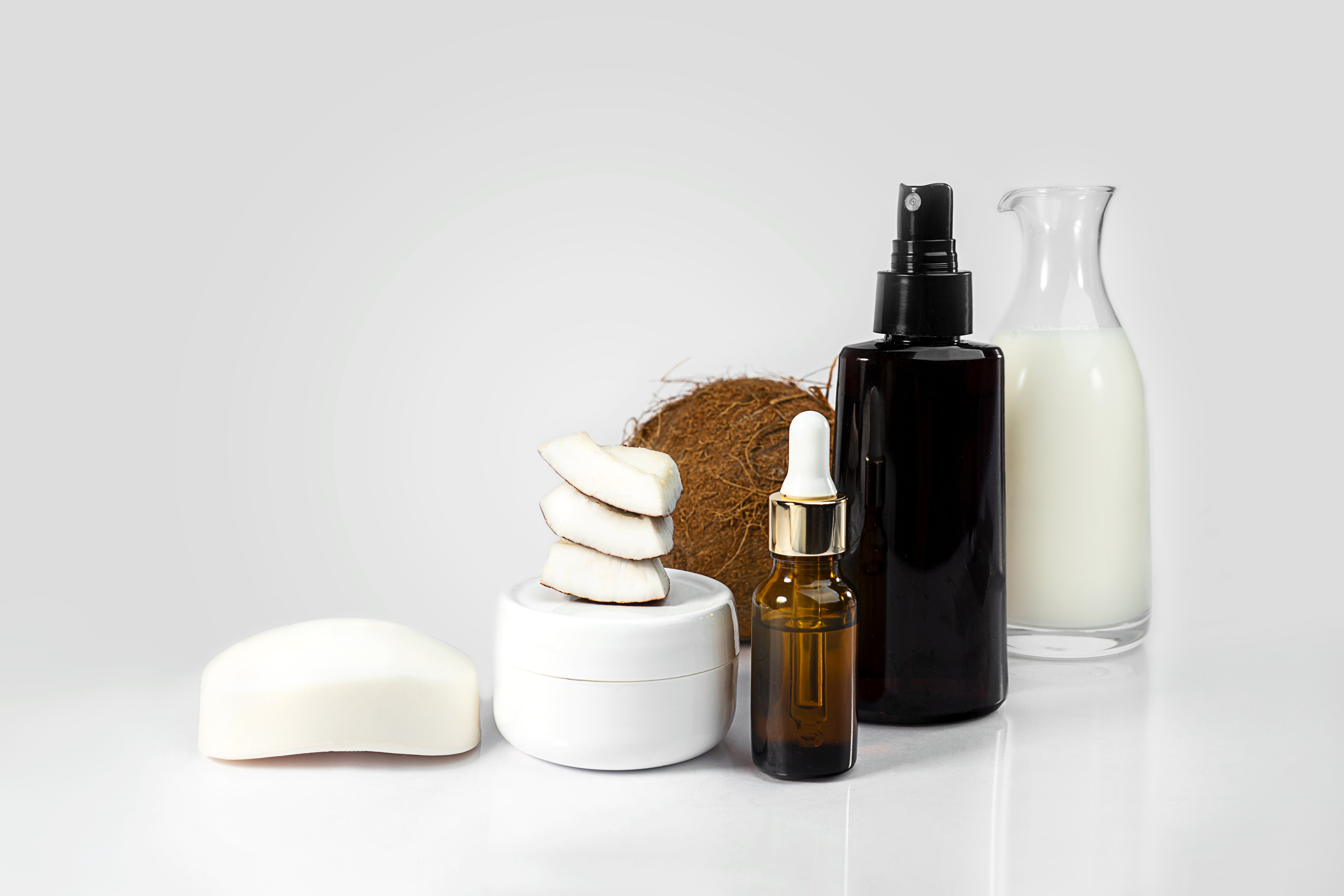 Products with coconut oil. | Source: Getty Images
Choosing the Right Type of Coconut Oil for Makeup Removal
Coconut oil is made by extracting the oil from the meat of the coconut. The oil can be removed through dry or wet processing. Dry processing is done by drying the coconut meat, then pressing to extract the oil, which is deodorized and bleached.
The wet processing consists of pressing the raw coconut meat to produce virgin coconut oil. This is by far the most advisable for skin care. Dermatologist Dr. Nava Greenfield recommends using pure virgin coconut oil available in supermarkets as a makeup remover.
Dr.Greenfield considers pure coconut oil preferable to creams or cleansers containing coconut oil since the other components of the product might prove to be irritants to sensitive skin.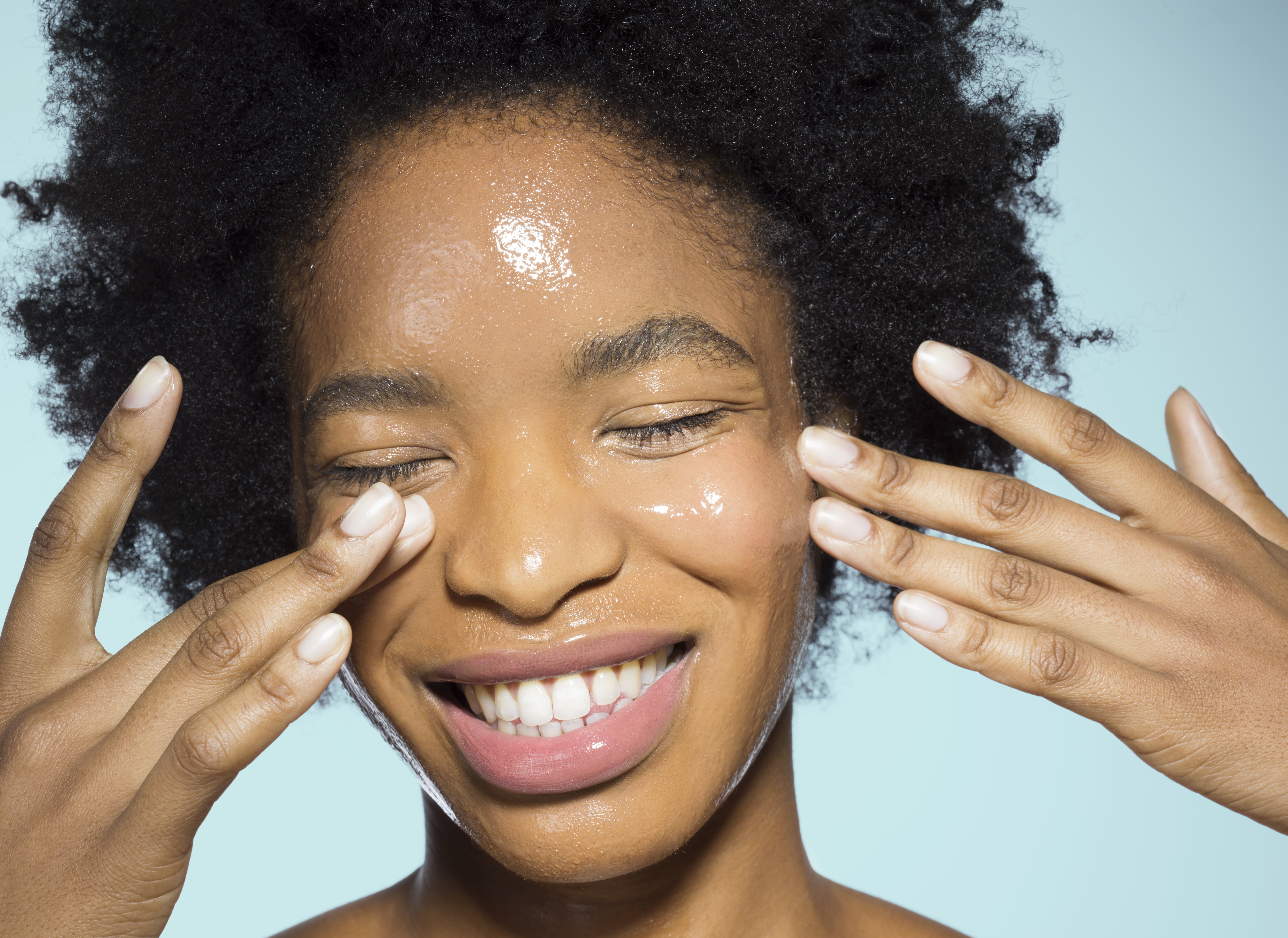 Woman applying skin care product to her face. | Source: Getty Images
Choosing a Makeup Remover for Different Skin Types
Coconut oil makeup remover has many advantages, but you must still consider your skin type. Women with oily skin should use it cautiously and see how their skin reacts. Women with dry skin will love coconut oil's moisturizing properties but should be alert to the development of clogged pores.
Even though coconut oil is not an allergen, there are occasional reactions, and women with sensitive skin should try the coconut oil on a small patch before applying it to their whole face. Acne-prone users already know the caveat: use it with extreme care and remove all residue with a gentle cleanser.
If coconut oil makeup remover is not for you, don't despair. There are many effective alternatives on the market, from cleansing foams, creams, and balms, to micellar water and bi-phasic makeup removers. Whatever you use, don't skip this essential step in your beauty routine: remove that makeup.