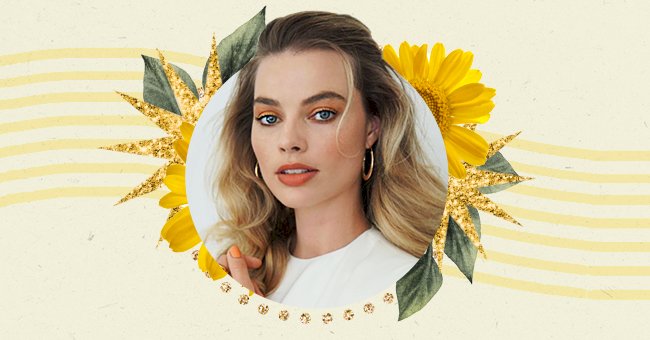 Margot Robbie Opts For Low Maintenance Hair Color This Season
Forget about the platinum blonde à la Madonna Like A Virgin — Margot Robbie adopts the new hair trend called shadow roots and she still looks stunning.
When you think about Margot Robbie, what comes to your mind? Her red and blueish Harley Quinn's hair from Suicide Squad or her typical platinum blonde we're used to? The Aussie beauty actress decided to undergo a hair transformation that looks more natural and easy to maintain.
Margot could easily dye her hair in purple and still look gorgeous — she's one of those girls who can rock any hair color — but she decided to ditch her balayage look and adopt the flattering shadow roots.
Margot's colorist, Justin Anderson — an Olaplex ambassador and loved by celebs like Kristen Cavallari, Jennifer Aniston, and Miley Cyrus — shared Margot's new caramel ombre on his Instagram.
But what's a shadow root? Also called 'root smudge', it makes our lives easier during the quarantine while keeping a trendy look at the same time:
"Shadow roots are created by blending color through the roots to lift the hair half a shade lighter, which creates softness and a seamless regrowth"

explains Jo Hansford, award-winning hairdresser and celebrity colorist.
To achieve Margot's new caramel ombre shade, Anderson used Margot's root color. Regrowth is minimal for shadow roots look because the ombre effect will eventually blend with the hair's natural shade, allowing you to ditch your monthly colorist trip to less frequent appointments — this could save you quite a few dollars too.
For the brunettes and red hairs out there, the good news is that shadow root can be adopted by any hair color, type, and texture.
Because the trend works for natural root color, as long as your roots blend and you can keep it closer to your natural color, you're good to try.
The trend is all over social media, so if you want to see other types and hair colors beyond Margot's blonde, check the #shadowroots on Instagram and TikTok. Summer is just around the corner, so if you're looking for a refreshing and chic look, go for shadow roots.