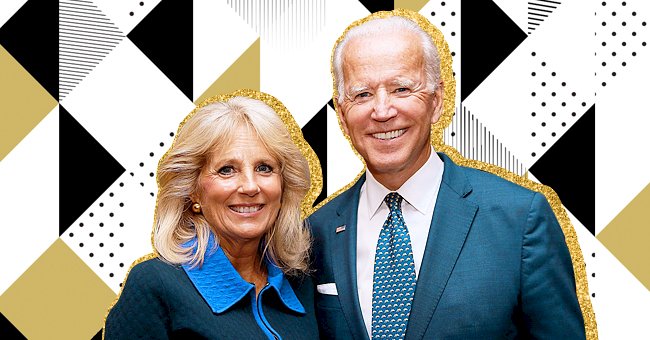 Married To The President: A Glimpse Into The Love Story Of Joe & Dr. Jill Bidden
Joe and Jill's love story is not without its ups and downs, but it will undoubtedly tug at your heartstrings. Through it all, they've been with each other side by side.
The couple has been with each other for forty-five years. They continue to show each other support and love so many years later, and now, they're headed back for the white house.
Here is a glimpse into the moving love story of Joe and Dr. Jill Biden from the beginning of their journey together and the in-betweens that led them to here.
1975: They Meet
Joe Biden's brother introduces him to Jill Taylor Jacobs. At the time, Joe was a thirty-three-year-old US senator, and Jill was a twenty-four-year-old college senior.
This is three years after Joe's wife, and daughter had died in a car accident in which his two sons survived. Twenty-four-year-old Jill had recently filed for divorce from her first husband in her junior year.
"I was a senior, and I had been dating guys in jeans and clogs and T-shirts, he came to the door and he had a sport coat and loafers, and I thought, 'God, this is never going to work, not in a million years.' He was nine years older than I am! But we went out to see A Man and a Woman at the movie theater in Philadelphia, and we really hit it off. When we came home . . . he shook my hand good night . . . I went upstairs and called my mother at 1:00 a.m. and said, 'Mom, I finally met a gentleman.' "

Jill told Vogue
1977: The Couple Marry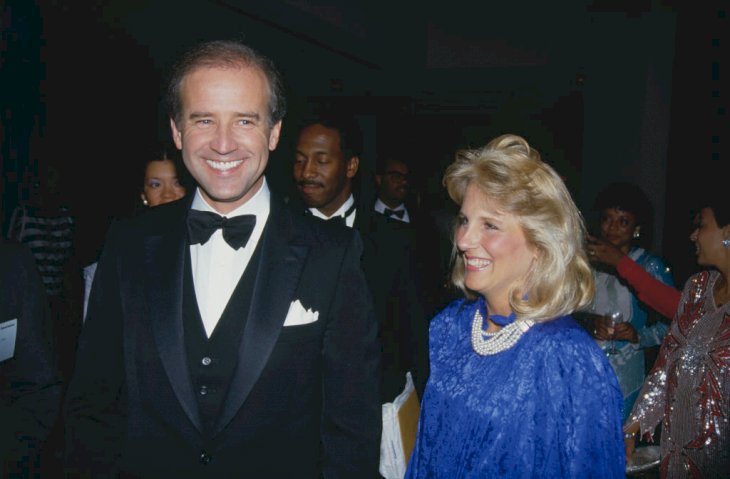 (Photo by Rick Maiman/Sygma via Getty Images)
Joe had proposed to Jill five times before she eventually agreed to marry him. Jill already knew how she felt about him from the very first proposal, so it didn't come as a surprise when he casually said one morning, "I want us to get married."
"Because by that time, of course, I had fallen in love with the boys, and I really felt that this marriage had to work. Because they had lost their mom, and I couldn't have them lose another mother. So I had to be 100 percent sure." Jill tells Vogue.
The two married on June 17 in New York City at the United Nations chapel by a Catholic priest. Biden's two sons, Beau and Hunter, stood by the couple's side at the altar. Following the reception lunch at the Sign of the Dove, the family of four went on a honeymoon together.
Beyond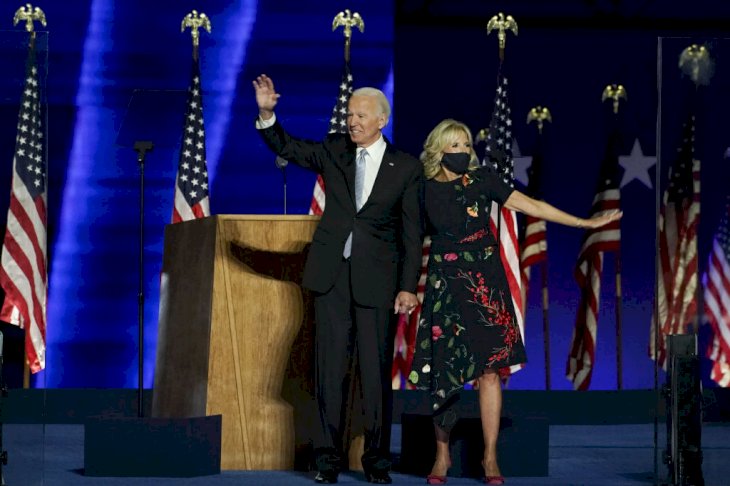 Photographer: Sarah Silbiger/Bloomberg via Getty Images
The family would later welcome baby their baby girl Ashley into the world ."Our family was complete," Jill said in a video.
In the years to follow, the couple goes through several ups and downs, including complications with Joe's health. Joe experienced two brain aneurysms and a pulmonary embolism in 1988. And some highs as in 2007 when Jill became Dr. Jill Biden. At the graduation, Joe handed Jill her doctorate.
Fast-forward past may more years of lows and highs, to 2020 where Joe Biden is now the president-elect of the United States and his beloved wife, future FLOTUS, lovingly side by side.