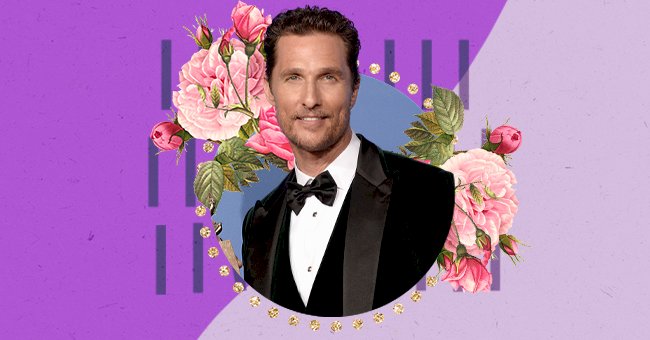 Mathew McConaughey Launches YouTube Channel
Alright, alright, alright! Matthew McConaughey decided to venture himself as a YouTuber because… well, why not?
The 51-year old Hollywood star decided to create his own YouTube channel. Even though it's not that clear what topics Matthew will be talking about, he'll share "prescriptions in the art of living that have helped me navigate this rodeo we all live in[...]"
On his first video, which was just an announcement of his channel, the actor said:
"It's a destination where I'm going to share who I am, who I'm not, what I believe in, what I don't, what I'm doing, what I'm not doing, along with some approaches to life that I've found useful and constructive along the way."

Matthew McConaughey on his first YouTube video
But Matthew isn't the first superstar to join YouTube. A few names of A-list celebrities such as Zac Efron, Will Smith, and Brie Larson.
McConaughey seems to be that kind of celeb who likes to show people he's a regular down-to-earth kind of guy despite being super successful and worldwide famous.
To help victims of the Texas winter storms, Matthew started a fundraising project that launched on March 21, called "We're Texas".
Lining up with a superstar special guest list from Don Henley, Willie Nelson, Leon Bridges, Post Malone, Kelly Clarkson to Renée Zellweger, the event is now available on YouTube.
During an interview in The Balance Voice podcast, the Academy Award-winner was asked why such an idea, he said that he believes he has something to teach and share.
Matthew McConaughey also launched a book in October last year called "Green Lights" which has quickly become a #1 New York Times Best Seller.
As described on Good Readers, the book is "an unconventional memoir filled with raucous stories, outlaw wisdom, and lessons learned the hard way about living with greater satisfaction."
Since the book launch, McConaughey started a virtual tour book in which he had fulfilling and meaningful conversations with his friends and celebrities like Dwayne The Rock, Kate Hudson, and Reese Witherspoon.