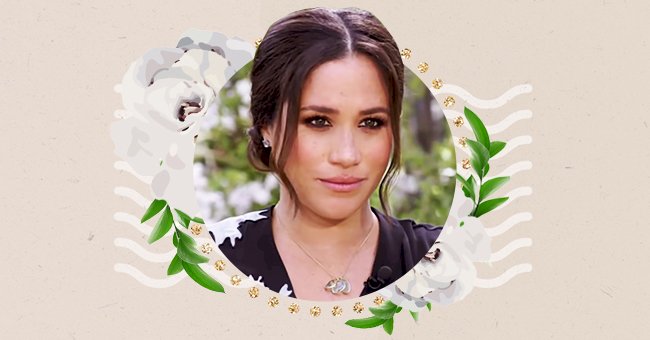 Meghan Markle Wears Princess Diana's Bracelet In Oprah Interview
Everyone has been buzzing about Meghan Markle and Prince Harry's interview with Oprah this week. Meghan shared interesting details with the former TV host while wearing some exceptional jewelry.
Whatever Meghan Markle and Prince Harry do will always end up making news somewhere in the world. Meghan significantly impacts the beauty and fashion industries with all eyes on her clothes and style.
During the interview, a piece of jewelry that Meghan wore caught the viewer's attention. Read more to learn about the details of Meghan Markle's precious piece of jewelry that used to belong to Princess Diana.
From The Teaser
This Sunday, CBS shared two thirty-second clips from the Sussex Royals' two-hour special with Oprah. We see Meghan and Harry seated opposite Oprah in their lush home garden in California in the clips.
The clips show Oprah reacting to some of the couple's things during the interview. In one excerpt, Harry references his mother, Princess Diana, and her turbulent times with the British media.
Harry's mention of his late mother is not the only thing that includes the people's princess in the clips. Some viewers noticed that Meghan was wearing a piece of jewelry that belonged to the beloved lady.
Meghan's Outfit
The beautiful, green gardens are not the only picturesque thing in the two clips released on Sunday. Meghan, Harry, and Oprah all look stunning in front of the camera and their respective outfits.
While everyone in the clip looked fantastic, many noticed that Meghan looked as stylish as ever. Meghan glows in a black belted Armani dress with lotus flower embellishments which she accessorized with three bracelets.
The pregnant Duchess wore her hair up in an updo which flattered her beautiful and illuminating face. One of her bracelet accessories included a Cartier Love bracelet, but that isn't what stole the show.
The Diamond Bracelet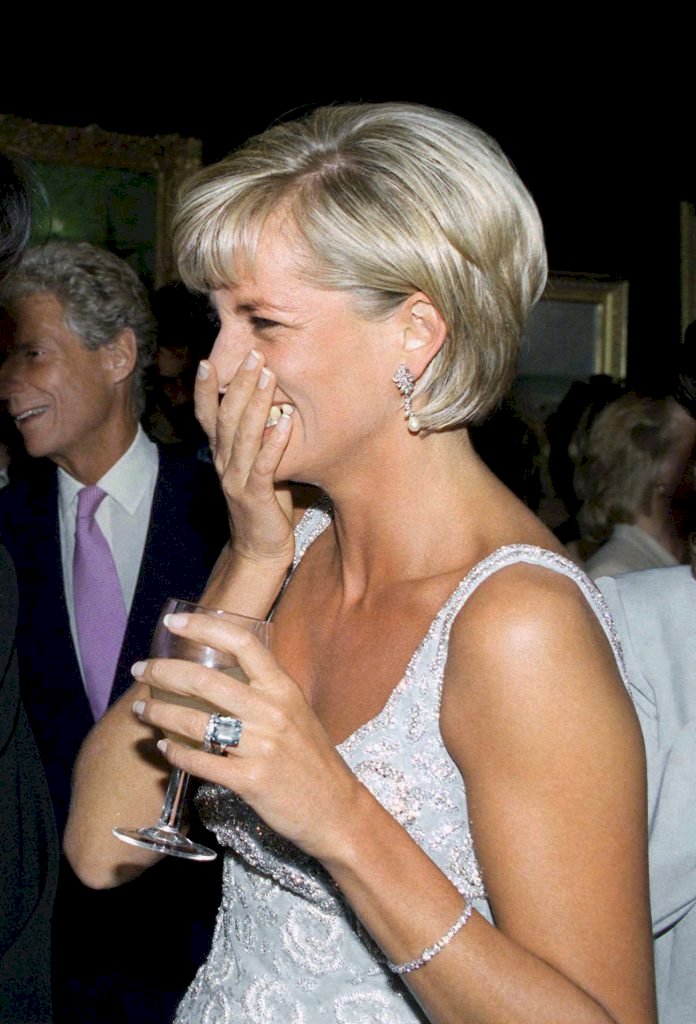 Getty Images
The diamond bracelet that Meghan wears in the interview belonged to the late Princess Diana. This bracelet is also significant because it's the accessory from which her engagement ring's diamonds were extracted.
Meghan has worn the precious jewelry before while attending a presidential dinner in Fiji in 2018. The public saw Princess Diana wearing the bracelet on many occasions in 1997, making it a deeply personal item.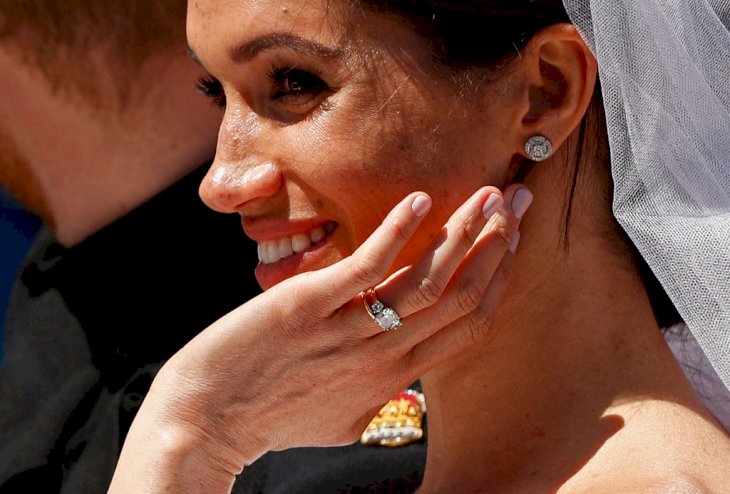 Getty Images
Meghan wore the diamond bracelet to honor Princess Diana's presence during the interview. The late princess has always had a critical role in Meghan and Harry's relationship, making the pair's bond unbreakable.