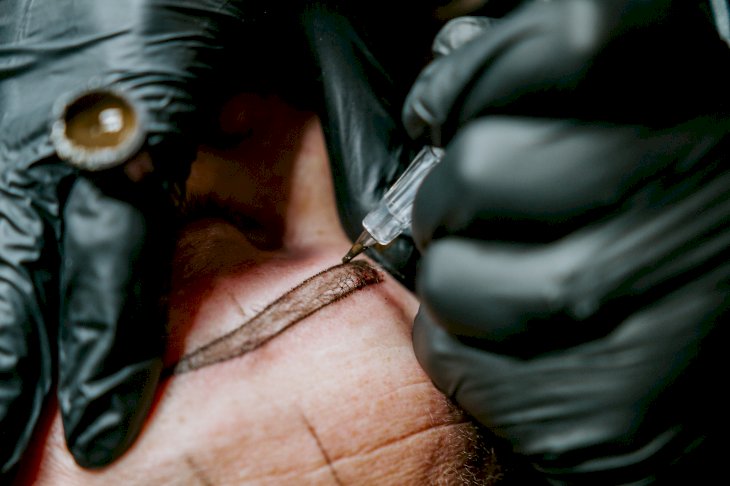 Microblading: Everything You Need To Know Before Getting Your Eyebrows Done
Recent makeup trends have seen the focus on eyebrows amplify over the years. There are many brow products on the market and just as many styling, shaping, and maintaining techniques and services.
One of the more popular options recently is microblading. Here is a guide to unpacking this cool new semi-permanent eyebrow treatment.
What Is Microblading?
Microblading is a method of creating semi-permanent tattoo-like eyebrows that are designed specifically to suit each face individually. Using a pen-like tool that has a sloped blade with 10-12 little needles, very similar to a tattoo needle, to fill in and shape the eyebrow.
Unlike a tattooing tool, the needles do not penetrate the skin. Instead, it creates shallow scratches to create feather-like strokes with a medical grade pigment on the epidermal layer for the skin. This allows the brow artist to create fine, realistic, and natural hair strokes.
Process Of Microblading
Before microblading, the brow artist will shape the brow area and remove any stray hairs to clean and prep the area.
Once the area is prepped it is then numbed with a topical ointment that takes about forty minutes to set. During this time the therapist would go through color swatches and possible shape options.
The therapist then begins to measure the area around the brows and works on creating a shape that works with the client's face shape, symmetry, and facial features.
Once the client and technician are happy, the needling process begins.
After the initial layer of pigment has been applied, the technician will go in with another final layer of pigment. It will be left on for five minutes before the area is cleaned.
The client will then be required to come in for a top-up session in 6-8 weeks to fill in any gaps where the pigment has not settled in or healed.
Cost Of Microblading
The cost of microblading varies from place to place and artist to artist. A reputable place should cost between $700 to $1,500.
Keep in mind that you will also need a touch-up. Ensure that you budget for this when considering the cost of the total treatment.
How Long Does It Last?
After doing a touch-up, microblading can last for one to three years. This however depends on each individual's lifestyle.
To protect your brows, it is advised to avoid sun exposure as it fades the pigment. It is also advised to avoid exfoliants like retinol and glycolic acid in the brow area as they may lift the color. Carefully follow all aftercare instructions.
Things To Keep In Mind
Before getting microblading done, be aware that some people might be sensitive and allergic to some pigments. However, this is extremely rare. Your therapist will usually perform a patch test to ensure you are not allergic before starting the treatment.
After getting the treatment, for about ten days after your eyebrows will change color. They may also look flaky or look faded however after 30 days, their final color and shape will become more apparent. Do not panic.