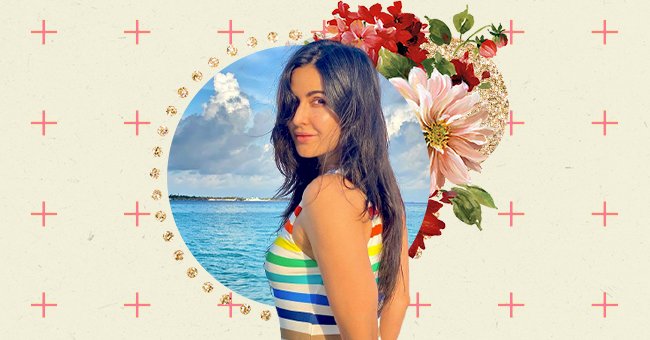 'Mirror Skin' Is The Latest Korean Skincare Goal
If you include TikTok skincare trends, then you may already know that 2021 is the year of beauty buzzwords. Think back to the 'introduction' of terms like slugging, maskne, and more. However, as we continue searching for healthy, youthful skin, new terms are always a TikTok, Tweet, or Instagram post away.
Enter: mirror skin. Visualize a mirror, and you've pretty much defined the texture of skin mirror skin faithful want. Mirror skin is a technique that requires you to layer hydrating serums, essences, and toners for skin so juicy and glowing that it reflects.
Put simply, the idea behind mirror skin is boosting your natural radiance through the assistance of skincare products. Therefore, if you are looking to amp your skincare routine, let's explore the trend below:
Mirror Skin Is Not a Makeup Trend
If you suck at makeup, then you'll know that this trend has absolutely nothing to do with makeup, although we'll get more into that later. Yes, the glow game here is strong, but it's much less a focus on highlighters and more on your skincare routine.
More importantly, it's all about maintaining this routine. Having a solid mirror skin routine will go a long way in ensuring you achieve an enduring translucence from the inside and out. The result: when looking at your face in the mirror, you will catch your reflection in your own skin.
Mirror Skin Versus Glass Skin
While mirror skin sounds similar to the South Korean skin-centric trend, glass-skin, they are not the same. Glass skin is about a poreless, translucent complexion that's without blemishes. On the flip side, mirror skin is skin that gives a natural glow that almost looks reflective.
How To Nail Mirror Skin
The technique behind the trend is layering. Build the layers of hydration with hydration-focused serums. You must also include toning. It's the first step after cleansing in helping you build hydration.
The best-suited toners are those that come as essences or lotions that fall between water gel to soft milk textures. Next, get in with your moisturizer and a vitamin C serum. Vitamin C is a great brightener whose results really show with mirror skin.
Makeup Add-Ons
As it is all about your natural texture, you cannot go heavy-handed with your makeup. With such an intense routine, there is no need to slap on copious amounts of highlighter. Less is more. Mirror skin is about letting your skin shine naturally and not covering it up.
The Mirror Skin Shortcut
The key to mirror skin is consistency. However, we don't blame your fall in the little bit lazy category. A new skincare device named The Micro Alpha-Glow System from the brand 001 Skincare will provide you with plump, glowing, mirrored skin from within without all the hassle.