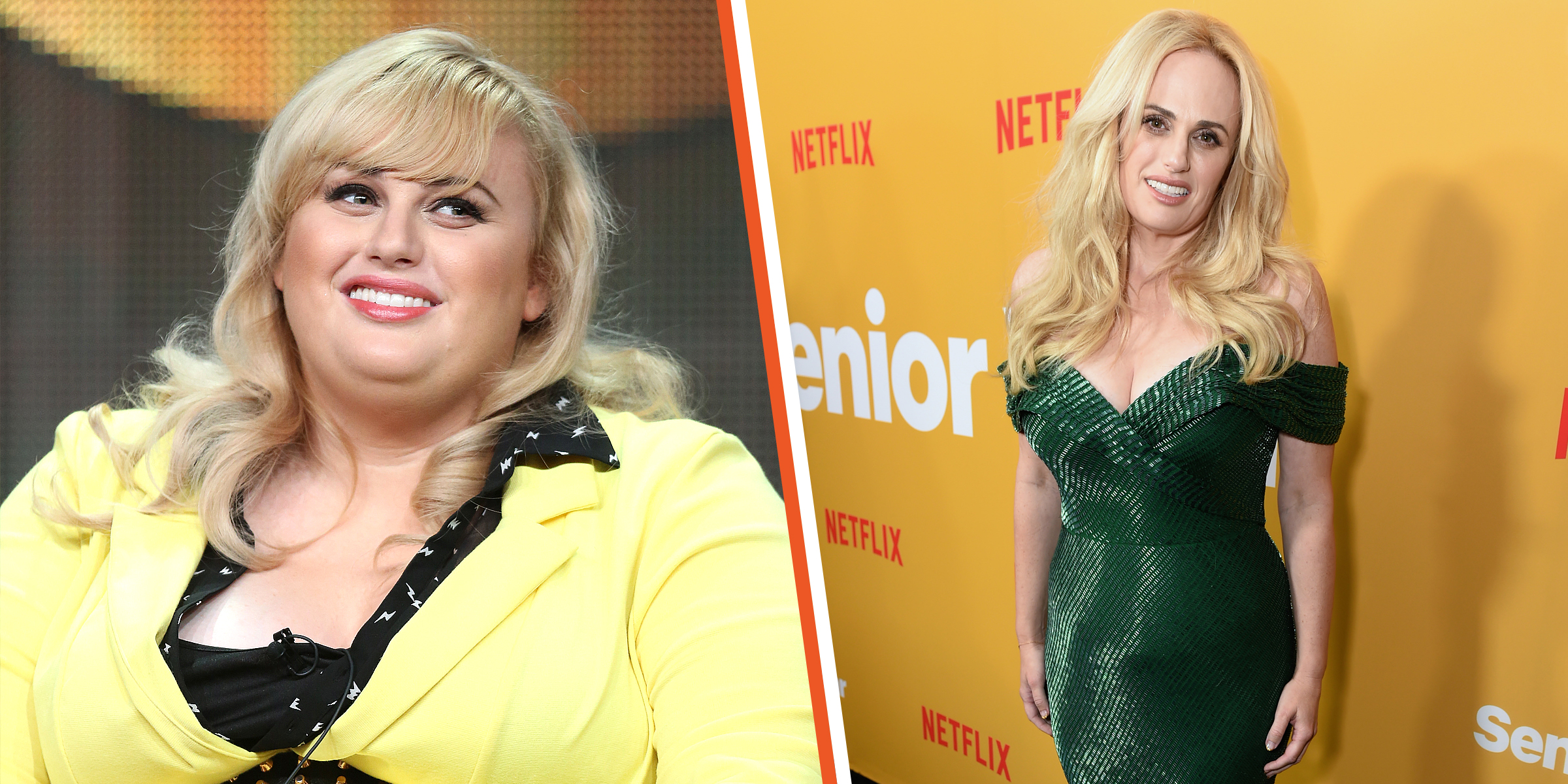 Rebel Wilson | Rebel Wilson | Source: Getty Images
Mom Rebel Wilson Is 'Gaining Weight' - She Was Asked Not to Trust Fiancée Who Is 'Using' Her after Engagement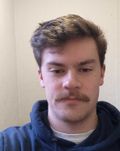 Rebel Wilson has undergone a remarkable transformation.
Wilson shares a heartwarming love story with her fiancée, Ramona Agruma.
Recently, she embraced motherhood and announced her engagement.
Wilson shared a photo with her baby, Royce Lillian Elizabeth Wilson, catching fans by surprise. Additionally, they were delighted to learn that the actress has a girlfriend and is engaged. Despite the largely positive response to her family vacation pictures, some questioned why she wasn't wearing an engagement ring.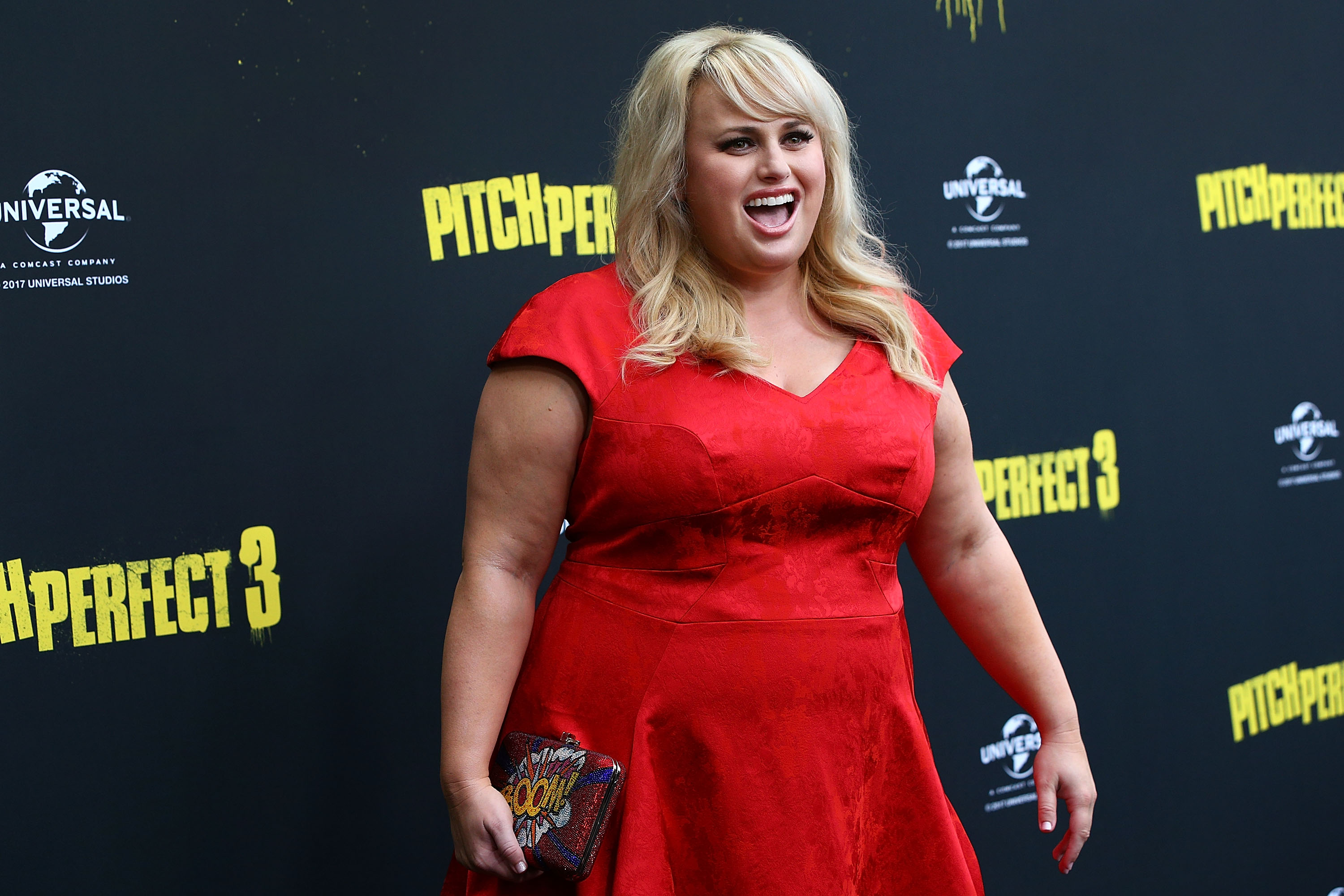 Rebel Wilson on November 29, 2017 in Sydney, Australia | Source: Getty Images
A few fans expressed concern that Wilson's fiancée might be taking advantage of her. In response to another post by the actress, one fan noted that she seemed to be regaining weight and suggested she return to her diet.
Is Rebel Putting on Weight Again after Slimming Down?
Wilson rose to fame with her comedic talents. At that time, the actress battled with her weight, disclosing in 2020 that she suffers from polycystic ovarian syndrome (PCOS). The "Jojo Rabbit" star also mentioned that her father's death had a negative impact on her, leading her to use food to "numb [her] emotions."
Wilson and Agruma reportedly began dating in 2022 after being introduced by a mutual friend.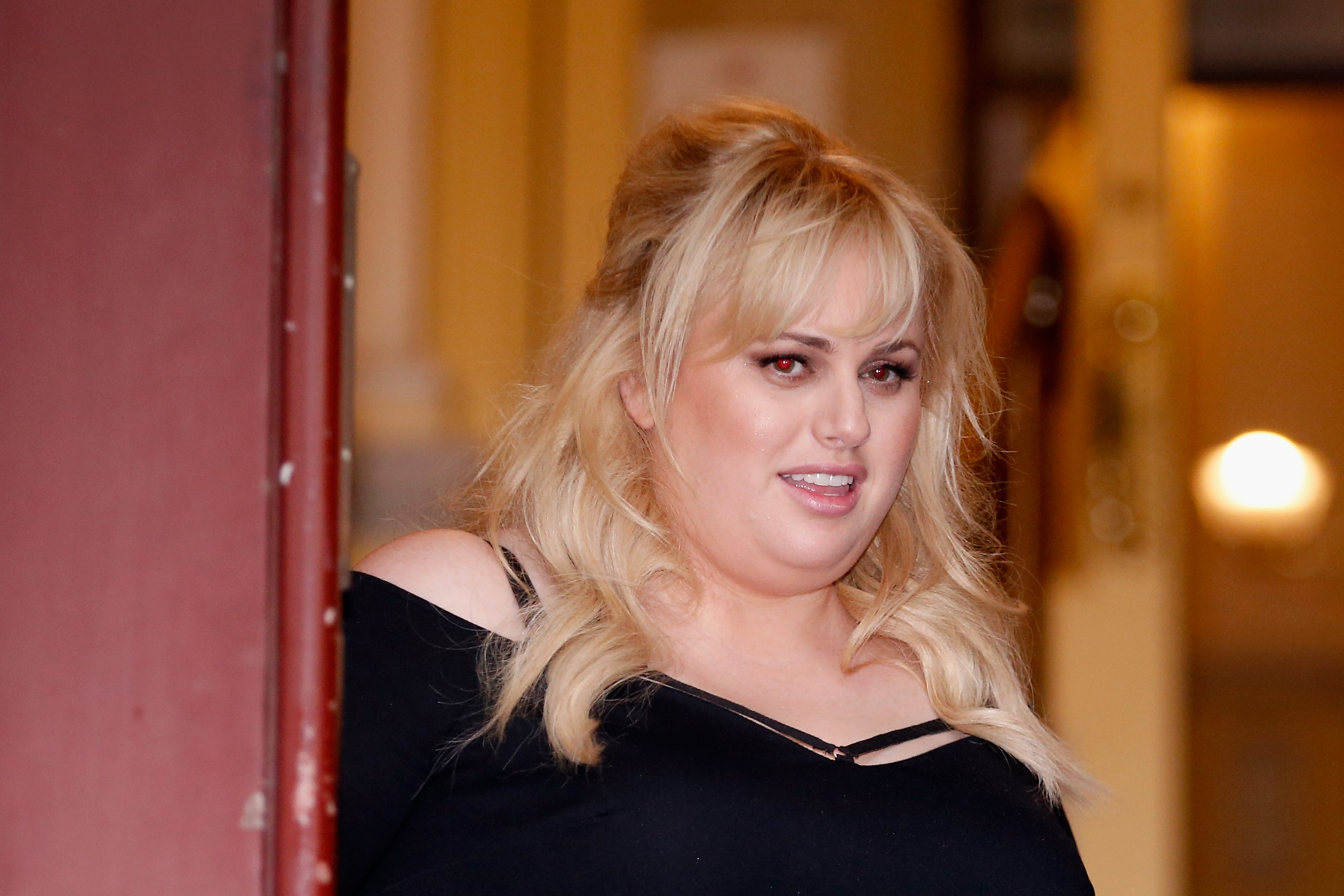 Rebel Wilson on April 19, 2018 in Melbourne, Australia | Source: Getty Images
Wilson also acknowledged that she believes her larger size helped her succeed as a Hollywood comedienne. She opened up about her weight and how she utilized it to establish herself, saying she initially pondered how she could be funnier. After giving it some thought, she gained weight and embarked on her comedy career.
Nevertheless, Wilson soon realized the necessity to lose weight and made a deliberate effort to get back in shape in 2020. The actress admitted that the journey was intimidating and appeared to be a challenging endeavor, but she remained dedicated. Her personal trainer praised her efforts, stating she never skipped a workout and maintained a positive attitude.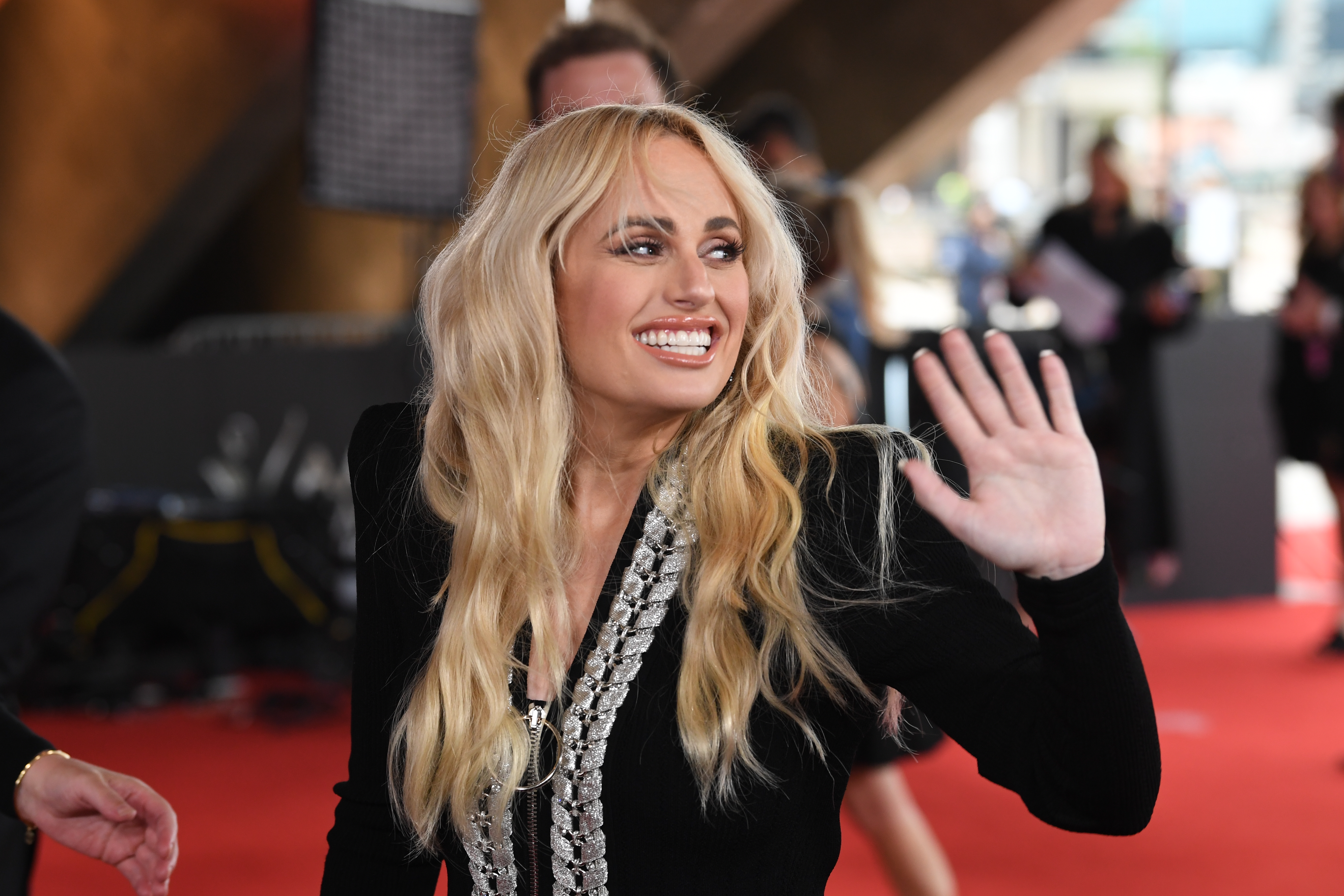 Rebel Wilson on December 08, 2021 in Sydney, Australia | Source: Getty Images
By 2021, Wilson successfully accomplished what she called her "year of health." Despite the challenges, she managed to shed approximately 165 lbs or 75 kg. The actress took pride in attaining her goal and reflected on her transformation:
"I look back now at that girl and am so proud of what she's become and achieved. [I] just wanted to send out some encouragement to everyone out there struggling with weight or body issues or emotional eating. I feel you. I know what it's like."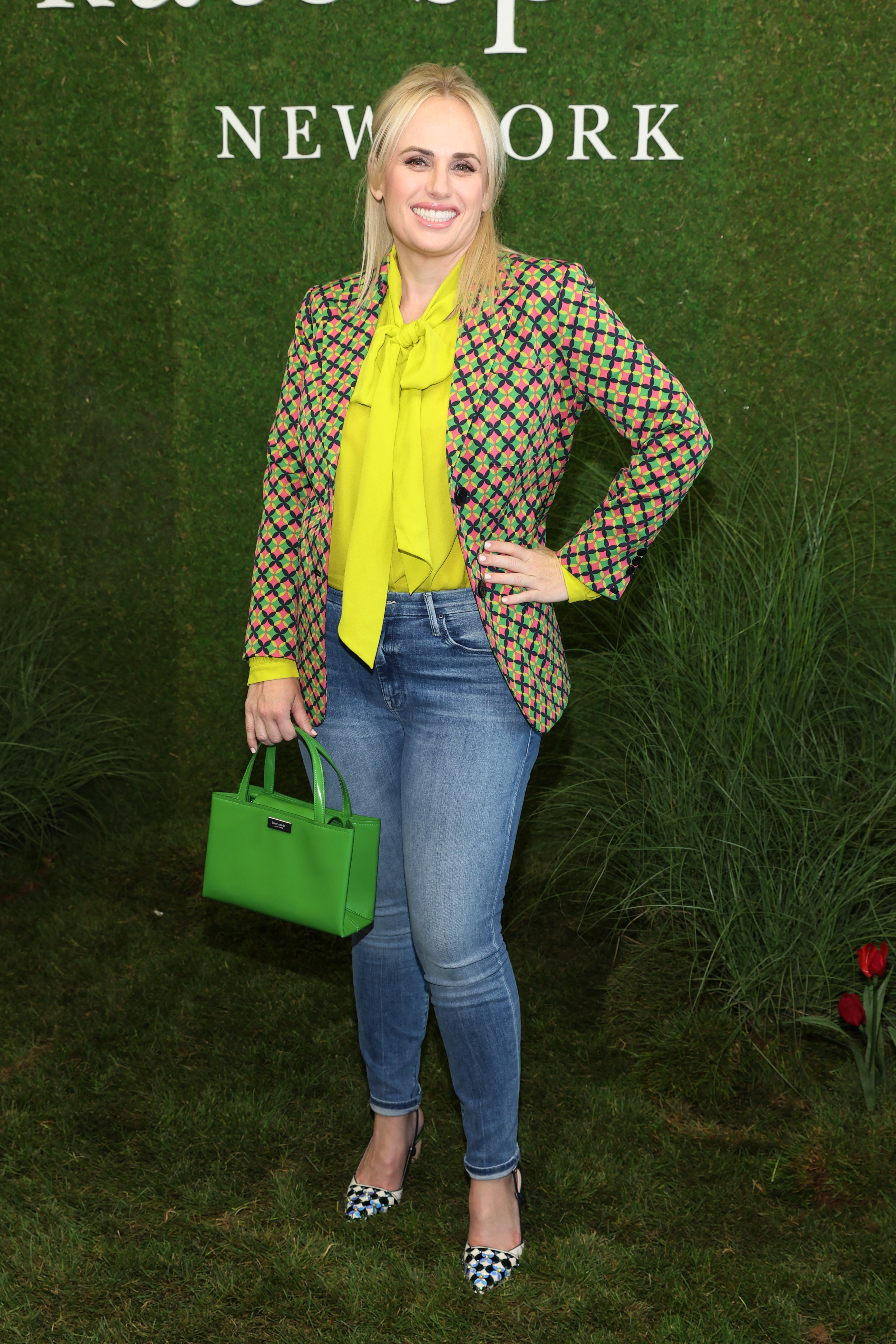 Rebel Wilson on September 09, 2022 in New York City | Source: Getty Images
Fans have noticed her significant weight loss over time and have reacted positively. One fan wrote, "Don't get too skinny rebel. lol." However, some recently pointed out that she appears to be gaining weight again, with one individual commenting, "Gaining weight Rebel, get back on to your secret weight loss program, dear."
Who Is Her Fiancée, Allegedly "Using" Rebel?
The comments emerged after Wilson shared a video featuring her and her new fiancée, Ramona Agruma. The clip displayed the couple in stunning dresses, confidently walking toward the camera. Reportedly, Wilson and Agruma have been dating since 2022, following a mutual friend's introduction.
Her physique is not the only aspect of Wilson's life that has transformed.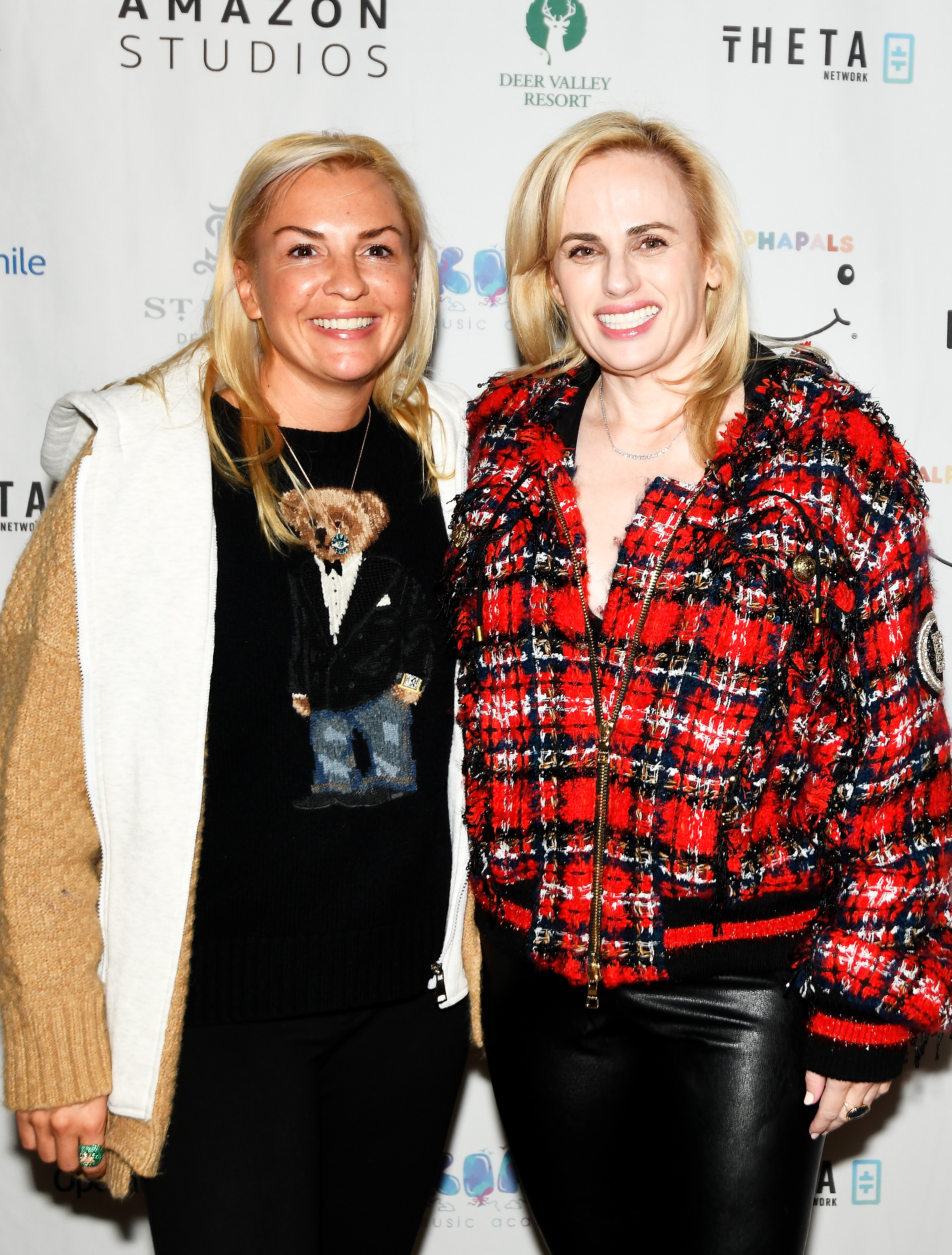 Rebel Wilson and Ramona Agruma on April 02, 2022 in Park City, Utah | Source: Getty Images
Prior to Agruma, Wilson was in a year-long relationship with businessman Jacob Busch. She also had a short-lived romance with comedian Mickey Gooch Jr. and briefly dated Aden Stay in 2017. Wilson wrote about Agruma, "I thought I was searching for a Disney Prince … but maybe what I really needed all this time was a Disney Princess."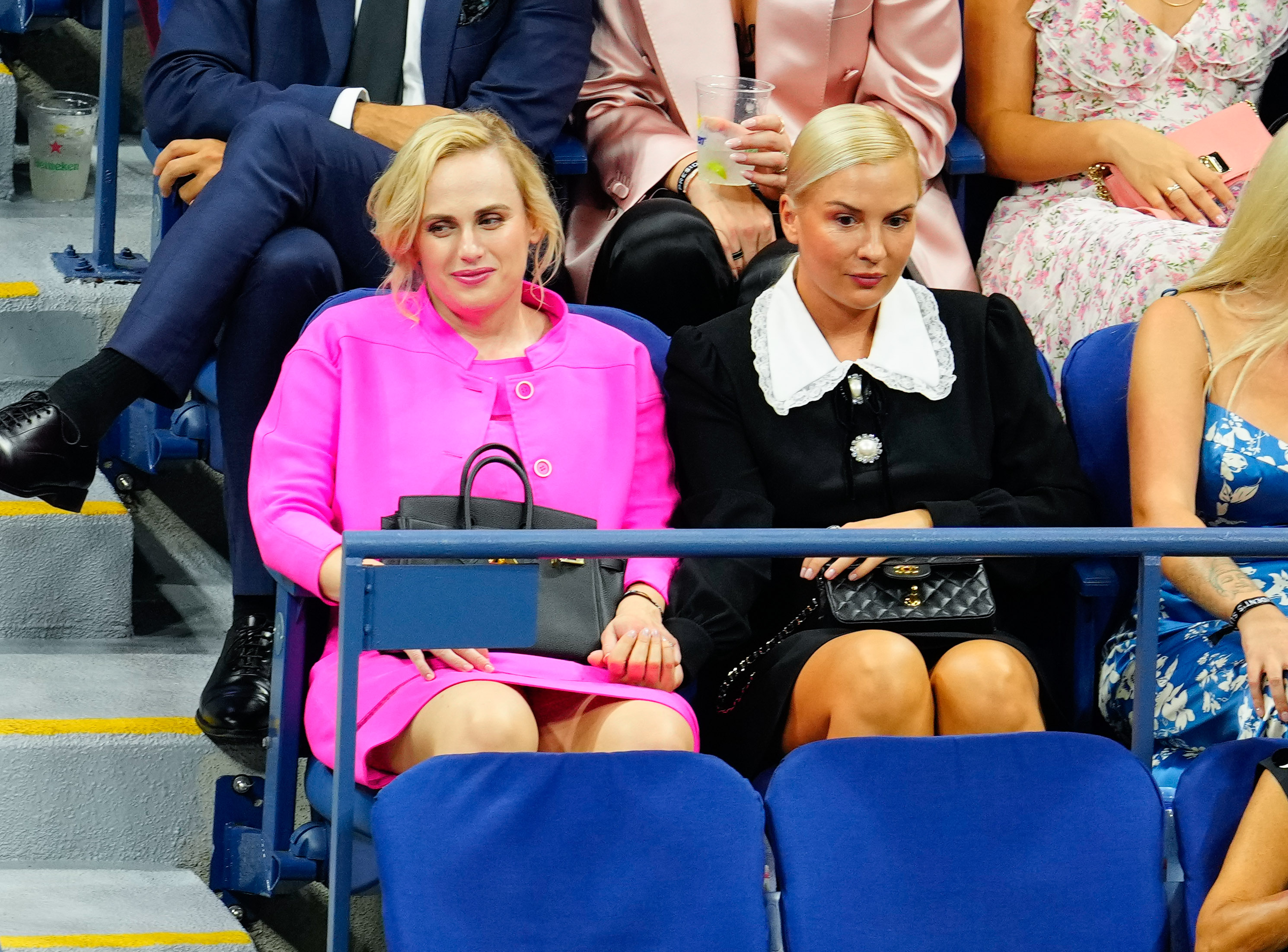 Rebel Wilson and Ramona Agruma on August 29, 2022 in Queens, New York City | Source: Getty Images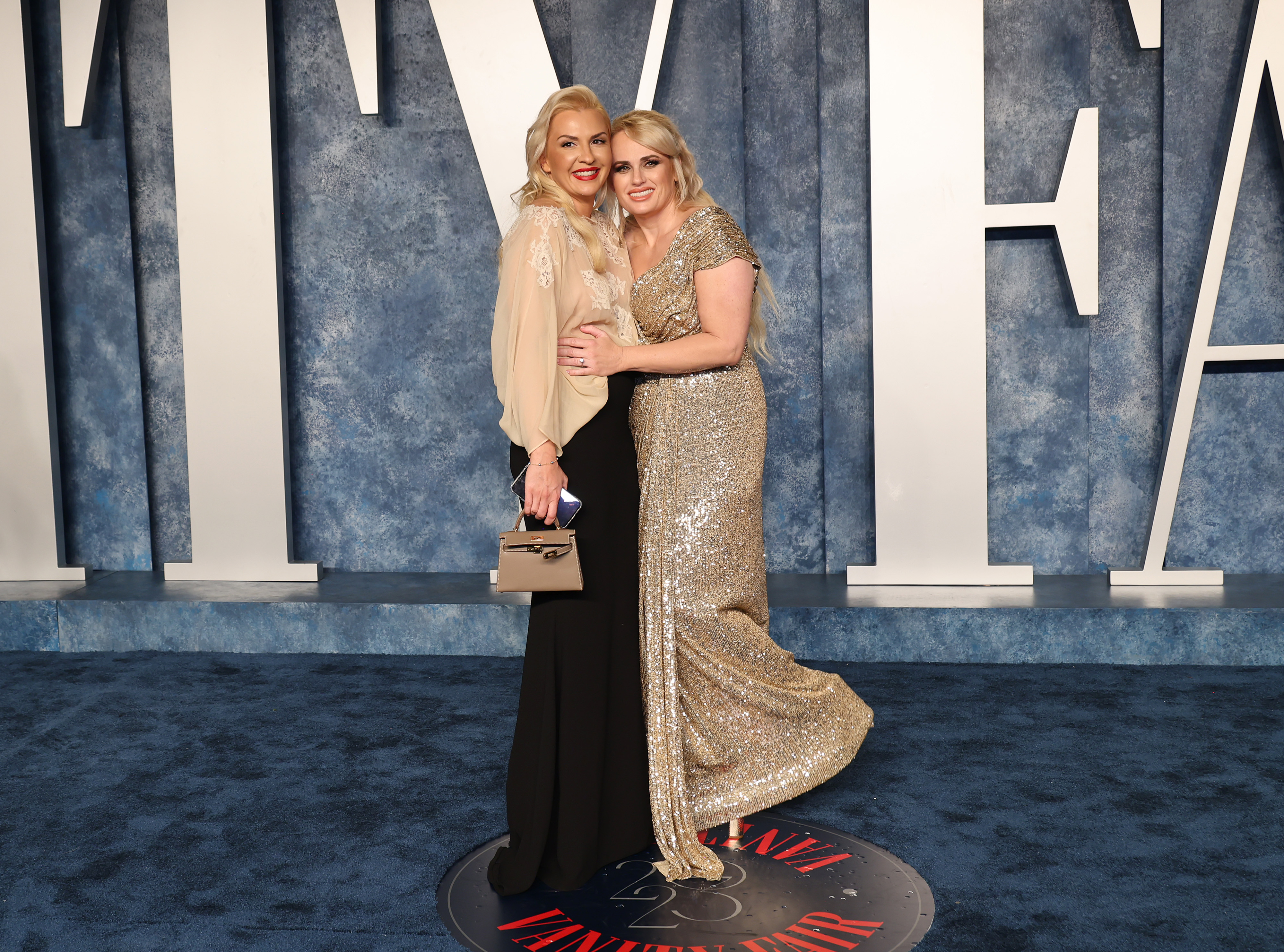 Rebel Wilson and Ramona Agruma on March 12, 2023 in Beverly Hills, California | Source: Getty Images
Wilson admitted that before 2019, she had been on only a few dates in her life. So, she dedicated a year to going on nearly 50 dates to build confidence and determine her ideal partner. Eventually, she met Agruma, and the duo clicked instantly, leading to their recent engagement, despite some fans' skepticism. Fans offered their best wishes on a recent photo Wilson posted of her and Agruma enjoying a well-deserved vacation. However, some expressed concerns, with one writing, "Love you too, but question... where's the engagement ring?" Another individual commented, "I feel, I don't trust Ramona! She's using Rebel!"
Wilson's Transition to Motherhood and Fiancée
Wilson's physique isn't the only recent transformation in her life. In 2022, the actress welcomed her daughter, Royce, announcing the news to the world through Instagram. Royce was born via surrogacy, and Wilson expressed immense gratitude to the surrogate and everyone else who helped make her dream of motherhood a reality.
While Wilson tries to keep her daughter's presence on the internet minimal, she has occasionally shared glimpses of the little one. The latest peek at her baby girl accompanied her vacation photos. The first video of her baby appeared in February when Wilson showed herself cradling her daughter.
In the past, Wilson has been open about her decision to freeze her eggs. She made this choice before welcoming Royce, opting for this path to continue working while preserving the option to have a child later. However, she encountered fertility issues, making surrogacy her best option. She wrote:
"To all the women out there struggling with fertility, I feel ya. The universe works in mysterious ways, and sometimes it all doesn't make sense, but I hope there's light about to shine through all the dark clouds."
Wilson is relishing her role as a mother and now has Agruma by her side to help raise their child. Many fans were surprised by the news of Wilson's baby, with one writing, "Am I the only one, who has been following Rebel on IG for a really long time, but somehow missed that she has a girlfriend and a baby?"
Another fan excitedly exclaimed, "Hold on hold on hold on is this your baby announcement?" One admirer wrote, "Oh my goodness! Your baby is gorgeous! And the water is so clear where you are. Sorry if you have said already xxx." Another fan expressed amazement, "We just saw her baby."