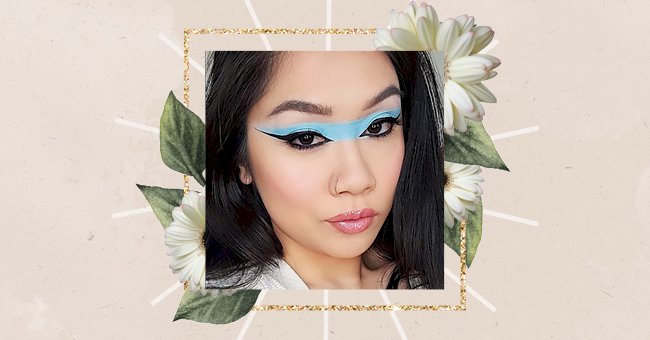 Monobrow Inspired 'Uni-liner' Is The Latest Makeup Trend To Try
Makeup trends are getting bolder and better this year, with all the post-pandemic events lining up. Uni-liner is the newest makeup trend that has us all gripped on our screens for beauty inspiration.
It has been a very long time since a natural-looking makeup trend has made its rounds online. This results from the growing interest in more expressive and bold beauty look now that the pandemic is slowing down.
More people are getting excited at life prospects as vaccines rollout, and it is showing in beauty. Take a look at the monobrow-inspired eye makeup trend that will make you feel larger than life this year.
Eye Makeup Emphasis
Over the past few months, there has been an emphasis on eye makeup. Eyeshadow looks and unique eyeliner techniques have cemented themselves as the most important elements in beauty during the pandemic.
This rise in eye makeup popularity is all thanks to the mouth and cheek-covering face masks we've been wearing. The best way to stand out with your beauty these days is to get creative with your makeup look.
As a result, eyeliner, eyeshadow, and eyebrow trends have been getting much more interesting lately. People were already experimenting with colored eyeliner, and now there is an even bigger eyeliner trend.
What Is Uni-liner
Uni-liner is the eyeliner makeup trend that is catching everyone's eye these days. Beauty enthusiasts first noticed the trend on Solange in 2009. The pop star wore colored eyeliner spanning from one corner of the eye to the other.
Beauty creator Vanessa Funes took inspiration from Solange's bright eyeliner look and created it for her page. She dubbed the makeup look the 'uni-liner' which was inspired by the word unibrow.
"The liner goes across the nose bridge like how a unibrow goes all the way across the brow area, so it just made sense to call it uni-liner."

Says Vanessa Funes
Although many artists have recreated this look over the years, Vanessa's posts bolstered it to viral popularity. The unique look is the perfect creation for 2021's fun-loving eye makeup vibe perfect for masks.
How To Get A Uni-liner Look
The best thing about the uni-liner trend is how much one can play around with it. Vanessa Funes shared a tutorial for her clean uni-liner style for those who love the perfect look, but other creators encourage experimentation.
"It's sort of nostalgic in a way and reminds me of childhood when we would just go crazy with colors without a care in the world. Uni-liner is about artistic freedom and expression."

Says makeup artist Jacinda Pender
Jacinda's takes on the uni-liner trend are more abstract than the original inspiration but still look fantastic. They explain how the makeup trend gives them freedom for artistic expression, which is what makeup should do.
You do not need any particular artistic skills to pull off this trend. All you need is a fine eyeliner brush or tiny paintbrush, some water-activated colored eyeliners, and an eye makeup primer to get started.