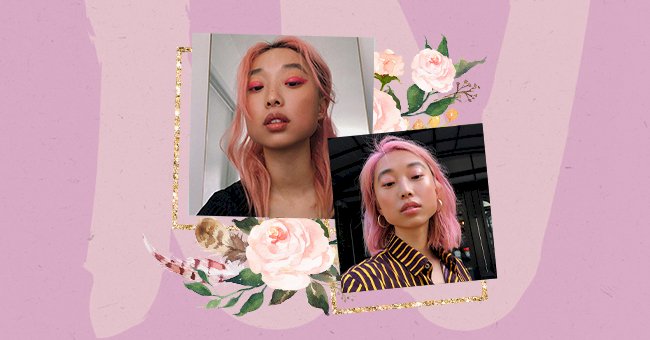 More Monolid Makeup Looks We're Loving
Celebrating the things that make us different can help us feel more confident and secure. As a result, we're celebrating the beauty of monolids to show that Western beauty standards aren't all that's out there.
When people have eyelids that do not have a defined crease, they have monolids. This is a trait that is common among many East Asian people and has made them subject to several racist comments and jokes.
Although monolids have been the subject of many cruel remarks, many recognize their beauty now. Consequently, we are celebrating monolids through beautiful makeup creations applied on the pretty canvases.
Color Pop
One major benefit of having monolids have enough space to play with colorful eyeshadow. This lively pink paint look on fashion editor Michelle Li gives us major finger paint meets eye makeup envy.
Pretty Natural
Asian people have been told that they have to enhance their eyes with makeup for many years. There have been eye-widening makeup techniques that picked up in popularity, but we love this natural look.
Makeup artist Emily Cheng embraces her monolids with a simple eye makeup look to complement her flawless complexion. All she adds is a barely visible black eyeliner flick to some prepped and concealed lids.
Silver Surfer
There's just something about a metallic eye look on a monolid that makes us want to stare forever. This light-shimmering eyeshadow look seen on fashion influencer Aimee Song is giving us major pixie dust vibes.
Graphic Liner
Graphic eyeliner looks are so in this season and look amazing on monolids. You can play around with several different graphic eyeliner styles, colors, and shapes for the most unique looks possible, like the one above.
Korean-American Youtuber Amy-Lee shows off a tribal tattoo-style eyeliner look that is fabulous. This look will be awesome to interpret with multiple colors if you are into something that pops out even more than this.
Oh My Gloss
The glossy eye trend is effortlessly chic but also equally highly editorial and looks amazing on monolids. Vogue China editor-in-chief Margaret Zhang rocks a glossy eye look that is undeniably youthful and cool.