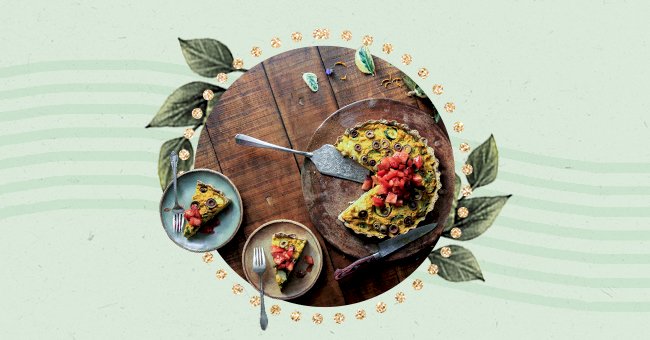 Mother's Day Lunch Recipes To Try
What about cooking for your mom next Mother's day? Whether your mom is busy and doesn't have time to cook or she is the house Master Chef — either way she'll appreciate your efforts.
What about giving your mom more than a gift card? Spoiling mummy and cooking her an exceptional meal for Mother's Day will be something she'll absolutely love, as you are putting time, effort, and love to make her day something special to remember.
So, my dear friends, if you feel like putting your cooking skills to your mom's approval, we've brought you easy and delicious recipes that pair perfectly well with a glass of wine.
Quiche Lorraine
Quiche takes some time to be prepared, but it's worth it. Once you nail the art of cooking quiche, you can explore other flavors like spinach, Caprese, and artichoke. Prep this freezer-friendly recipe ahead of time for a no-fuss Mother's day lunch.
Mushroom Risotto
The secret to a perfect risotto is knowing what your rice needs and when it needs it. Also, don't forget to use hot stock, a high-quality cheese (very good Parmesan or Gruyère), and one of the most critical points is: just keep steering it. If you can, grill the mushrooms to give them a nutty flavor.
Shakshuka
The traditional Israeli breakfast can also be a great idea for your Mother's Day brunch. This recipe is so easy and delicious, you won't believe it. Eggs cooked in tomato sauce, bell pepper, and good spices and flavor make the perfect Shakshuka.
Spinach Artichoke Chicken
What about a creamy and cheesy chicken with spinach and artichoke? It takes only 30 minutes to prepare this dish, and it pairs quite well with a potato salad and a glass of red wine. If your family is big, increase the number of ingredients.
Roasted Beetroot with Goat Cheese Salad
If you and your mom don't want to skip the diet on Mother's Day, go for this goat cheese salad with roasted beetroot with baby spinach and arugula. The white balsamic vinegar, orange and Dijon mustard give a unique taste to the dressing.
Grilled Shrimp and Avocado Salad
Is there a best way to say hello to summer than a fresh and flavorful salad? Marinate the shrimps before grilling them and finish with a quick and light avocado salad with romaine lettuce. Add other ingredients as you like, such as cherry tomatoes and yellow bell pepper.