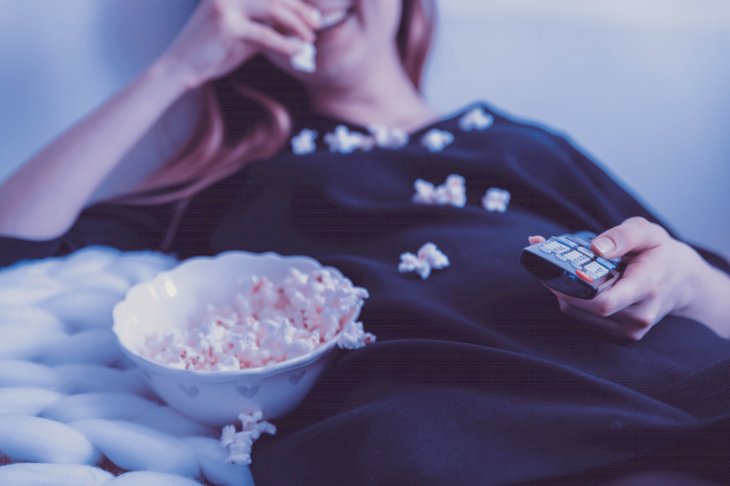 Movie Night: 5 Rom-Coms That Every Romantic Should Watch
Romantic comedy or rom-com, a comedy dealing with love in a lighthearted and humorous way, ruled the box office for decades. The top 10 highest-grossing romcoms in 2018 were all released between 1990 and 2009. After that, there was a slump in romcoms' popularity as they became tired cliches- facing critical derision and moderate box office receipts.
Just as suddenly, the drought ended in 2018 with "Crazy Rich Asians" becoming a box office hit, and Netflix's "To All the Boys I've Loved Before" and "Set It Up," igniting social media buzz. The new class of romcoms attempts to give us more inclusive non-heterosexual love stories as well as more diverse casts.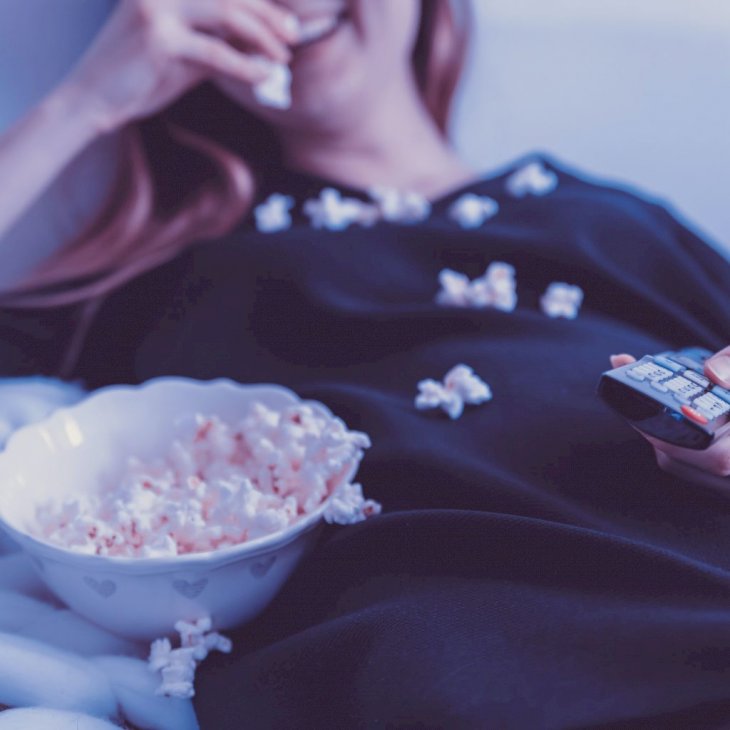 Photo by JESHOOTS.COM on Unsplash
Rom-coms are comfort food: Sometimes, it's nice to just curl up on the couch and watch two people crushing on each other.
"The ones that I love the most are the ones that make me fall in love with the characters and life again ... It's the only genre that can remind you of that,"

says "Isn't It Romantic" director Todd Strauss-Schulson.
The most talked-about romcoms include these five.
1. When Harry Met Sally
A 1989 American romantic comedy film, When Harry Met Sally, is directed by Rob Reiner, starring Meg Ryan as Sally and Billy Crystal as Harry. It won Best Original Screenplay - Nora Ephron at the 1990 BAFTA Awards and Funniest Actress and Funniest Actor in a Motion Picture (Leading Role) - Meg Ryan and Billy Crystal at the American Comedy Awards.
The story follows Harry and Sally, who have known each other since their college days. When fate brings them back together years later, they are forced to deal with their friendship and how they feel about each other. The film asks the question, "Can men and women ever be just friends?" and suggests ideas about relationships, making terms such as "high-maintenance" and the "transitional person" become household concepts.
2. Pretty Woman
Pretty Woman is a 1990 American rom-com directed by Garry Marshall, based on a screenplay by J. F. Lawton. The cast includes Richard Gere and Julia Roberts in the lead roles. Roberts received a Golden Globe Award for Best Actress for her performance.
Edward Lewis(Richard Gere), a wealthy entrepreneur, hires Vivian Ward(Julia Roberts), a beautiful down-on-her-luck prostitute, to accompany him to a few business and social events. Trouble ensues when he falls in love with her during her week-long stay with him, and they try to bridge the gap between their different worlds.
3. Crazy Rich Asians
Rachel(Constance Wu), a Chinese-American professor, dates a man named Nick(Henry Golding) and looks forward to meeting his family. However, she is surprised to discover that her boyfriend belongs to one of the richest families in Singapore.
The film has been praised in the United States for featuring a predominantly Asian cast but received criticism for casting biracial actors over fully ethnically Chinese ones in Chinese roles.
4. To All the Boys I've Loved Before
When a teenage girl, Lara Jean's secret love letters are exposed, they wreak havoc on her love life. The love letters are meant only for her eyes, but they are sent out to her previous love interests by her sister Kitty. Her life is thrown into chaos as her crushes confront her one by one.
5. Set It Up
Set It Up, starring Zoey Deutch, Glen Powell, Taye Diggs, and Lucy Liu, is a 2018 American romantic comedy film written by Katie Silberman and directed by Claire Scanlon. The film, which released on June 15, 2018, by Netflix, received favorable reviews.The plot follows two corporate executive assistants Harper and Charlie, in New York City, who hatch a plan to match-make their demanding workaholic bosses Kirsten and Rick. They try to plot this romantic ruse between their bosses. Though Kirsten and Rick's relationship doesn't work out, Harper and Charlie eventually realize that they care for each other.