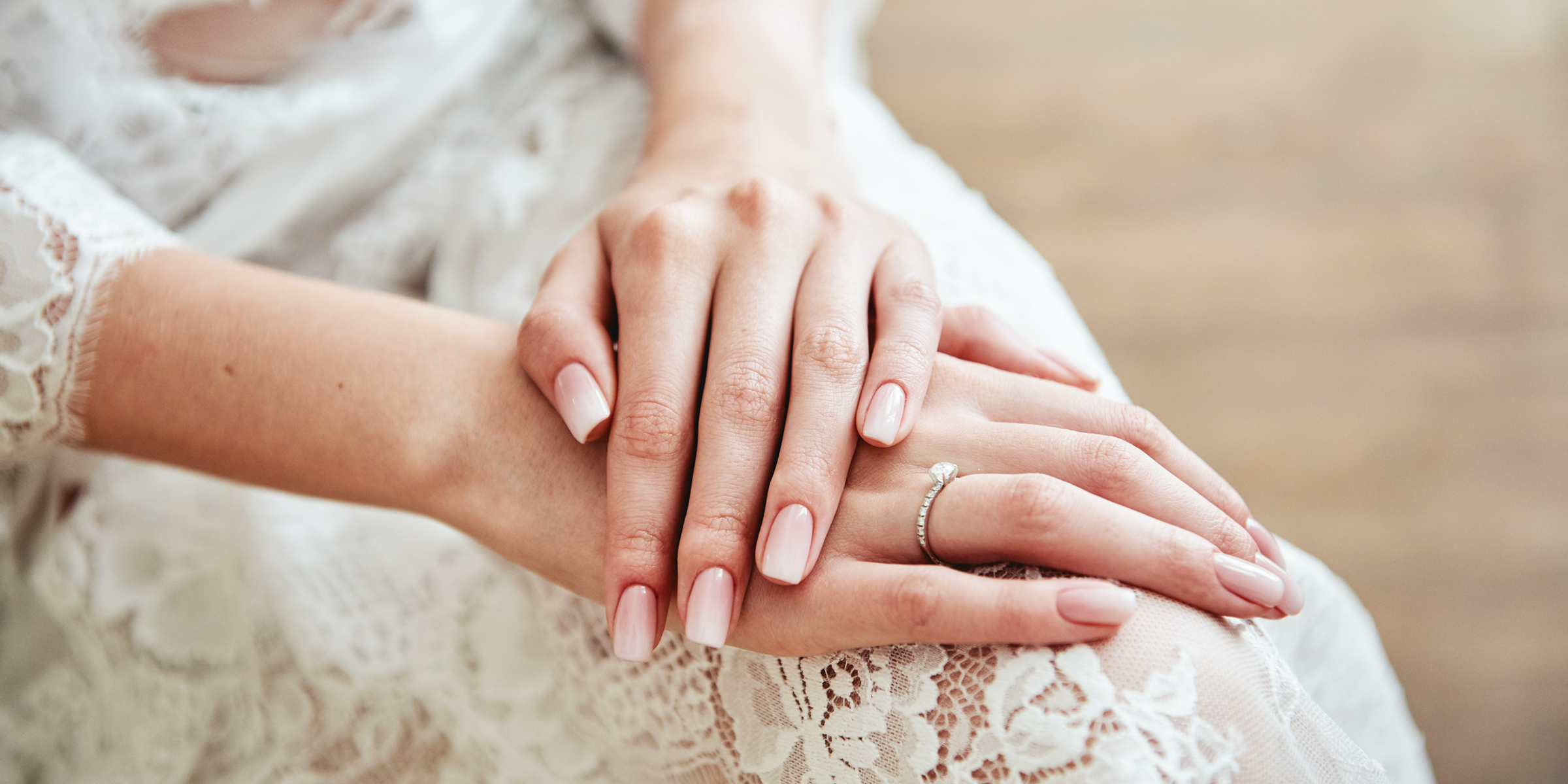 A bride's hands. | Source: Getty Images
Nails for a White Dress – Suitable Designs for Every Day & for a Wedding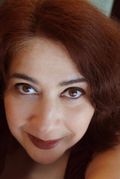 Deciding on the right nail design that will not be overpowering when wearing white can be tricky, especially if the white is a wedding dress and every detail must be perfect.
Nothing looks better than a white summer dress, be it lace or muslin, cotton or silk. White is the right color to bring out that summer glow. Of course, white also happens to be the choice for traditional wedding dresses.
Most women dream about their wedding days for years and plan what they will wear down to the most minute details: from the gown to their underwear to their shoes and hair accessories, and of course, the nails.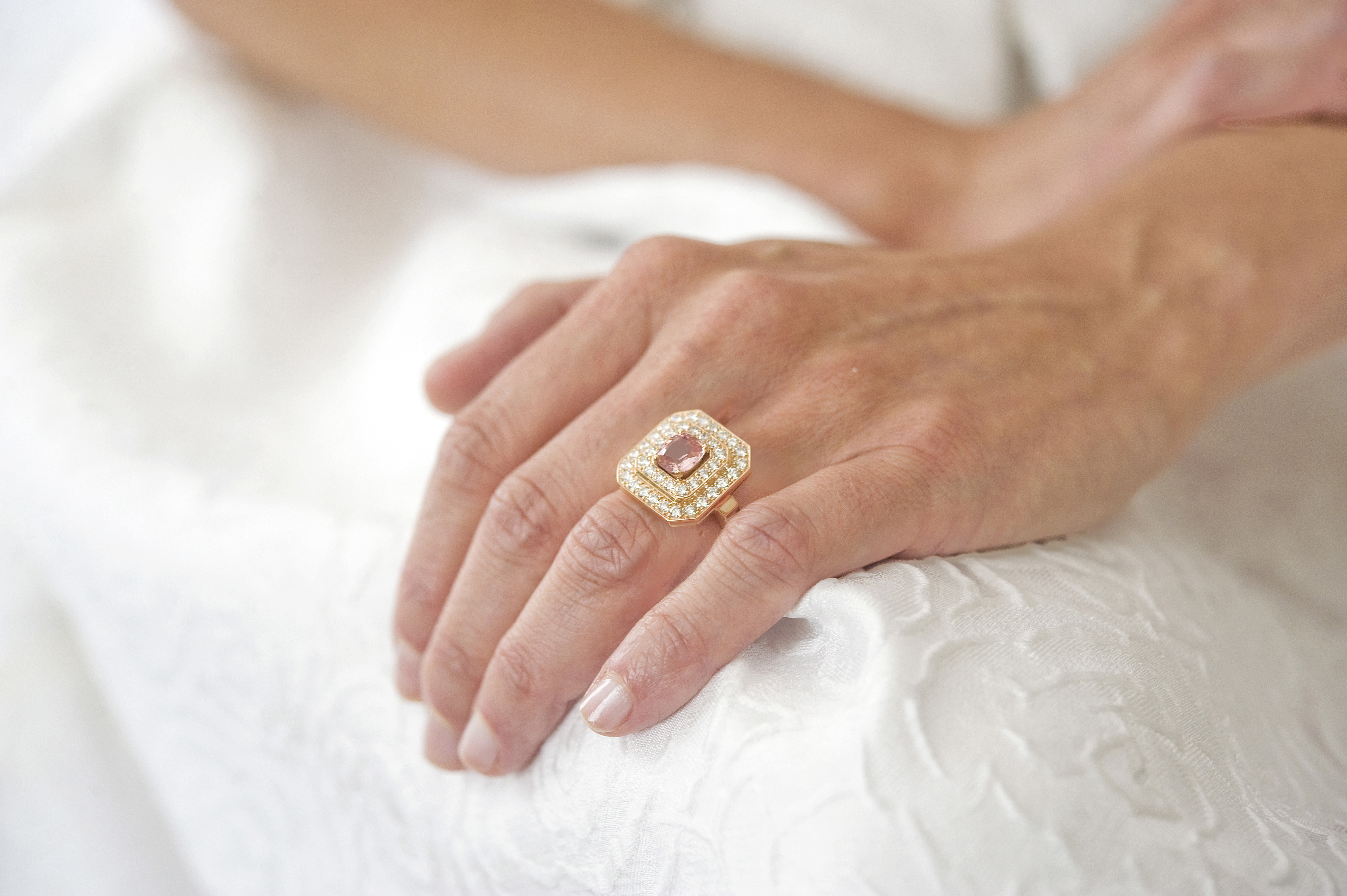 A bride's hands. | Source: Getty Images
But just because you are wearing white doesn't mean your nails can't bring a bright spark to an outfit, whatever the occasion -- a summer night beach party or your wedding day.
A white outfit can be livened with bright, sassy colors, although some favor the plain French manicure, and stay in the safe lane with a simple sheer skin-toned gloss.
For those who like to step outside the box and still look classy, there are plenty of ideas and alternatives. Just about every color and shade looks great with white, and for brides, mani ideas include going for a different shape.
From almond to square or stiletto, nails look great with vivid color, or a play on sheen and shimmer with layers of different nail glosses, or even turning the nails into jeweled accessories encrusted with pearls and crystals.
But choosing a color is about more than just complementing the dress; the skin tone is a prime factor in the decision too.
Even the standard French mani can be upgraded to a work of art with a little dash and a lot of imagination. And bridal nails certainly don't need to be plain and can add style and luxury to the wedding ensemble.
How to Choose a Nail Color for a White Dress?
Although the subtle elegance of the nude look is a favorite, that doesn't mean other colors shouldn't be considered. A white dress can look stunning with anything from the classic femme fatale red to goth black and the many colors in between.
A black-tipped French mani can undoubtedly look elegant and draw attention to pretty hands. Silver or gold metallic nail polish looks chic, and almost any shade of pink looks good with white -- although unless it's a hippy beach wedding, better skip the neon.
For those who don't want color and hate the nude look, there is always white to match the dress. White symbolizes purity, spirituality, and a new beginning, and it can also look stunning in the right design.
White nails don't mean plain nails; to these can be added the shimmer of crystals or pearl drops and white lacy patterns layered over a nude base.
Consider Your Skin Tone When Choosing Nail Colors
But choosing a color is about more than just complementing the dress; the skin tone is a prime factor in the decision too. And for older women, some colors can be aging. Nail stylist Jin Soon Choi advised:
"Choose colors that are not too immature or too neon-like. They should be more elegant and have sharp color pigmentation to make your skin look vivid."
If pink is the choice, women with dark skin should choose a violet-shaded pink; olive skin looks best with peachy pink, and fair to medium skins are flattered by clearly defined pinks. Think bubble gum or tangerine pink.
Choosing Nails to Match a Wedding Dress
If the wedding dress itself is not traditional white or a shade of ivory -- and more women are wearing daring wedding dresses in startling shades -- it's best to match the nails to the dress.
Too many colors will draw attention away from the ensemble -- nails should be complements, not the show's stars. For example, a black dress looks lovely with a black-edged French mani.
Keep the nail color within the color range of the dress -- do not use an orangy red nail polish if the red of the wedding dress tends towards the blue of the spectrum.